⏰ 6 hours ago
Alban Martin

1
One of the most serious competitors to Apple's AirPods Max is about to be renewed. The replacement for the XM4 had already dropped its technical sheet and its renderings, now the WH-1000XM5 has landed in the hands of a few lucky ones. The opportunity to discover the packaging of the most anticipated helmet of 2022.
The new WH-1000XM5 headphones in pictures


Images of the packaging of Sony's next-generation headset, the WH-1000XM5, have leaked online, confirming the recently teased new design and suggesting the launch is not far off.
Originally shared on a Sony subreddit, the photos show that the images on the box corroborate the exterior evolution, slimming down the arm connecting the ear cups which appear slightly larger than on the previous generation.
On the other hand, this new information contradicts the statements of last month. TechnikNews mentioned that an anonymous source had suggested to him that the WH-1000XM5 will have a battery life of 40 hours with active noise cancellation, 10 hours more than the XM4. The details on the box, however, indicate a battery life of 30 hours. For the most optimistic, that 30 hour figure is noise canceling when Sony's Hi-Res LDAC audio coding technology is enabled, and that jumps to 40 hours without the LDAC. Or it could be that Sony chose to reduce the battery capacity in order to reduce the overall weight.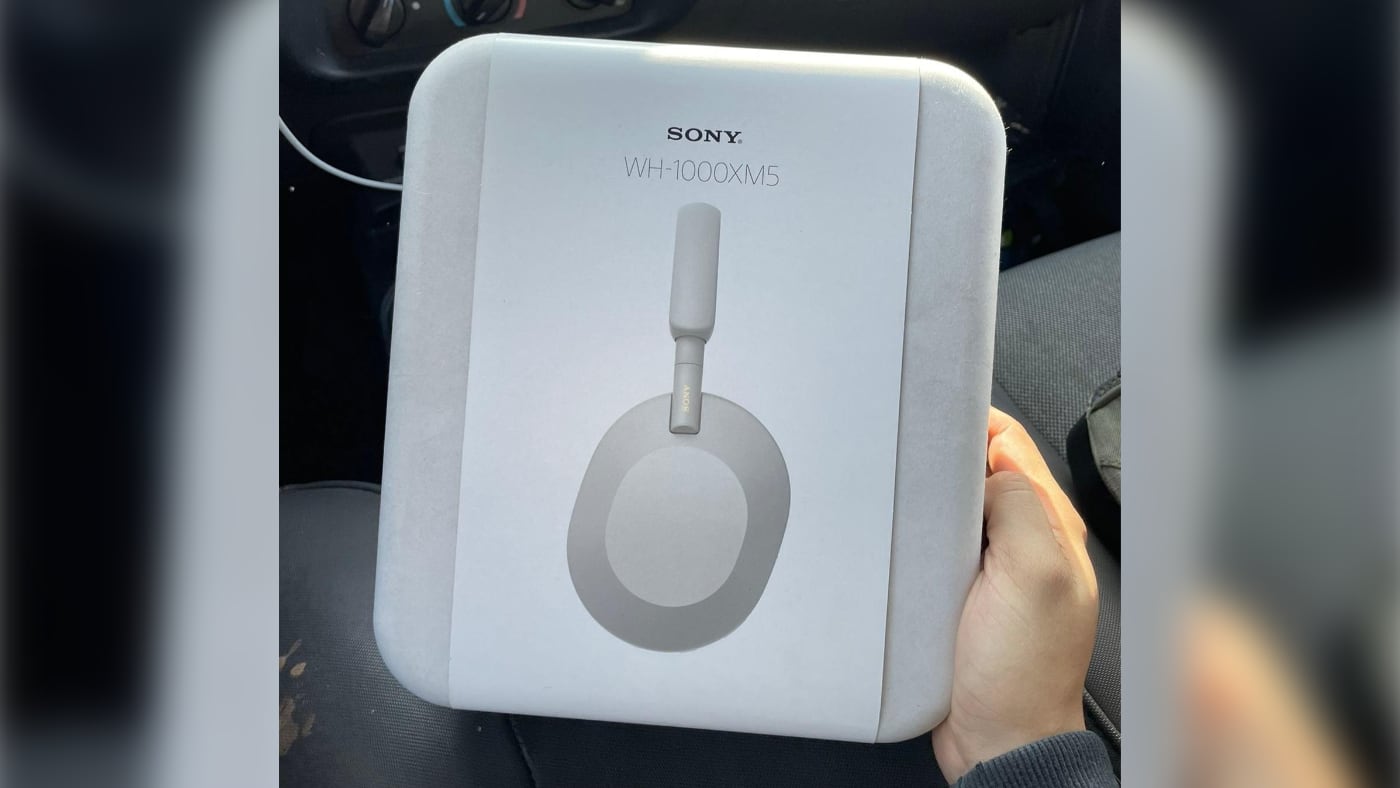 What release date for the XM5?
The date of this launch would be scheduled for May 12 according to YouTube leaker Jon Prosser who claims that the XM5 headphones do have a 30-hour battery, and that Sony will sell it for €399. It's much cheaper than the AirPods Max normally sold for €629, but sometimes €499 with a promo. Apple could also launch an AirPods Max 2 by 2023, but this remains to be confirmed.