A few days before the French Days, the premium compact smartphone from the Sony brand is on sale. It's the power of the Snapdragon 888 and the presence of a 120 Hz OLED panel in a compact format, for 599 euros against 999 euros when it was released.
With the disappearance of the Mini format from Apple, some manufacturers continue to offer compact smartphones, and others are even considering launching into this format. Among them, we find the Sony Xperia 5 III with a 6.1-inch screen with a high-end technical sheet. With a price approaching 1,000 euros when it was released, today it becomes much more affordable thanks to a reduction of 400 euros on its base price.

What to remember about the Sony Xperia 5 III
A 6.1-inch 120Hz AMOLED display
The power of the Snapdragon 888
An effective photo module
Available at launch at 999 euros, the Sony Xperia 5 III is now displayed at 799 euros, but thanks to a discount of 200 euros, the phone drops to only 599 euros at RED. We find the same offer at SFR.
---

If the offer mentioned in this article is subsequently no longer available, please take a look below to find other promotions for the Sony Xperia 5 III. The table updates automatically.
Where to buy The

Sony Xperia 5 III at the best price?
Sony Xperia 5III
Lower its price with the trade-in of your old smartphone
The aesthetic features of the Xperia family, in a reduced format
The Sony Xperia 5 III draws inspiration from other models in the brand's high-end series. We therefore find a design in the form of a black monolith, with more rounded angles than the flagship Xperia 1 III. It is distinguished by its small dimensions, 157 x 68 x 8.2 mm for 168 grams. This format is very pleasant on a daily basis, it fits easily in all pockets and one hand is enough for the majority of operations.
Sony does not neglect the technical characteristics of its small Xperia. Starting with its excellent quality OLED panel in 2520 x 1080 pixels, and its refresh rate at 120 Hz. It thus offers good fluidity and excellent conditions for viewing your content with its HDR10+ compatibility.
Performances at the rendezvous, and beautiful shots at stake
Regarding performance, Sony does not skimp on this part and integrates the Snapdragon 888 with 8 GB of RAM. This top-of-the-range chip remains effective today, to meet all daily needs. It will even be possible to run greedy games. And of course, this smartphone is 5G compatible.
For the photo, the Sony Xperia 5 III incorporates a module of 3 sensors: a main sensor of 12 megapixels, an ultra wide-angle sensor of 12 megapixels, and a telephoto lens of 12 megapixels also, with optical zoom from 2.9x to 4 ,4x. Sony favors the physical part over the algorithms, unlike other brands. Thus, the Xperia 5 III offers well-detailed shots, with well-managed contrasts and true-to-life colorimetry, plus a very effective night mode. Only downside: a smoothing effect that is a little too marked in certain situations.
Finally, this little Xperia 5 III has a 4,500 mAh battery, which provides one to a day and a half, but the smartphone is a little tight on more intensive use with the 120 Hz mode. Otherwise, the 30 W charge remains a bit slow to go from 0 to 100%, it still takes about 1h30.
To learn more, do not hesitate to read our complete test on the Sony Xperia 5 III.
7 /10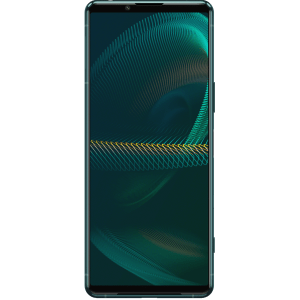 Other compact smartphones
In order to compare this Sony Xperia 5III with the current references to small dimensions, we invite you now to consult our guide to the best "compact" smartphones in 2022.
---
To follow us, we invite you to download our Android and iOS application. You can read our articles, files, and watch our latest YouTube videos.