Congress has definitively approved the Startups Law, formally baptized as the Law for the Promotion of the Emerging Companies Ecosystem. A few weeks ago a pre-approval was already announced.
This Law has been promoted by the Ministry of Economic Affairs and Digital Transformation, through the Secretary of State for Digitization and Artificial Intelligence. The first proposal of this text began in July 2021 and until its approval more than 80 amendments submitted by different parties have been incorporated.
Among other issues that this Law brings back is that entrepreneurs will pay less taxes at the beginning of their economic activity, while Spain wants to call digital nomads from all over the world to settle in our country although paying a new tax.

After its final approval in Congress, The Startup Law is expected to enter into force at the beginning of 2023. This comes after many complaints from the sector that have accused the new legislation of being unrealistic, among other issues. In this link you will find more in-depth information on what this Law considers a startup and how it hopes to attract digital nomads, among other issues.
What will the digital nomad visa be like?
One of its great innovations is the creation of a special Digital Nomad visa for holders who work for themselves or for employers from anywhere in the world who want to carry out their tasks from Spain and reside here formally. Until now, a digital nomad can be here legally as a tourist, which limits their stays. And it also meant they didn't have to pay taxes here.

Taxation by IRNR. Instead of personal income tax (personal income tax), digital nomads will pay IRNR (non-resident income tax). Until now, this tax was for those workers who do not remain in Spain for more than 183 days, but with the new regulation it will be easier for them to remain in this tax regime.

Entrepreneurship taxes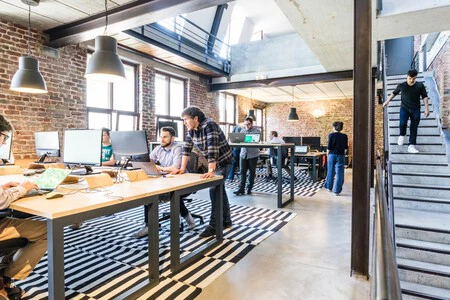 Another novelty of the Law is that less taxes will be charged for entrepreneurs. The Startup Law brings a tax reduction. The IRNR lowers its general rate from 25% to 15% in the first four years as long as the base is positive.

In addition, it also broadens the maximum deduction base for investment in newly or recently created companies (from 60,000 to 100,000 euros per year), the type of deduction (which goes from 30 to 50%), as well as the period in which it is considered of recent creation that increases from 3 to 5 years, in generalor 7 for companies in certain sectors.

Let's remember that startup status must be accredited by the National Innovation Company (Enisa). Are companies no more than five years old, seven in the case of some sectors considered strategic, such as biotechnology; with headquarters in Spain. They cannot have invoiced more than 10 million euros. To achieve this condition they have to be developing an innovative entrepreneurship project.
Agility to entrepreneurship
One of the purposes of this regulation that has been approved by almost all parties in Congress is to encourage administrative agility so that undertaking is not too complicated a process.

there will be what It is called as "a one-stop and telematics window for the certification of innovative companies". In addition, investors who do not reside in Spain do not necessarily need to have a foreigner identification number (NIE). They do need tax identification numbers (NIF).