The Onoma studio, formerly known as Square Enix Montreal, has just announced that it will stop several games, including the famous Hitman Sniper: The Shadows and Deus Ex GO. The games will be removed from the App Store on December 1, and they will be unplayable for everyone from January 4. In-app purchases have been discontinued and Onoma warns that refunds for unused purchases will not be possible once they become unusable from January 4.
Farewell Deus Ex GO
In less than two months, you will no longer be able to access Deus Ex Go, the turn-based puzzle game from the cyberpunk-dystopian franchise. To play, you must move the series' protagonist, Adam Jensen, between squares of a hexagonal grid and have him hack computers or activate his augments as contextually requires.
Deus Ex Go was developed by Square Enix Montreal, which was acquired by Swedish game company Embracer Group last May. While Embracer rebranded studio Onoma in October, news emerged less than a month later that the mobile game developer was going to shut down.
While the Embracer acquisition meant the death of Deus Ex Go, it could also spawn a new Deus Ex title. The game publisher, which has grabbed studios and intellectual property right and left over the past two years, also bought out Eidos Montreal in the same deal that gave it ownership of Square Enix Montreal.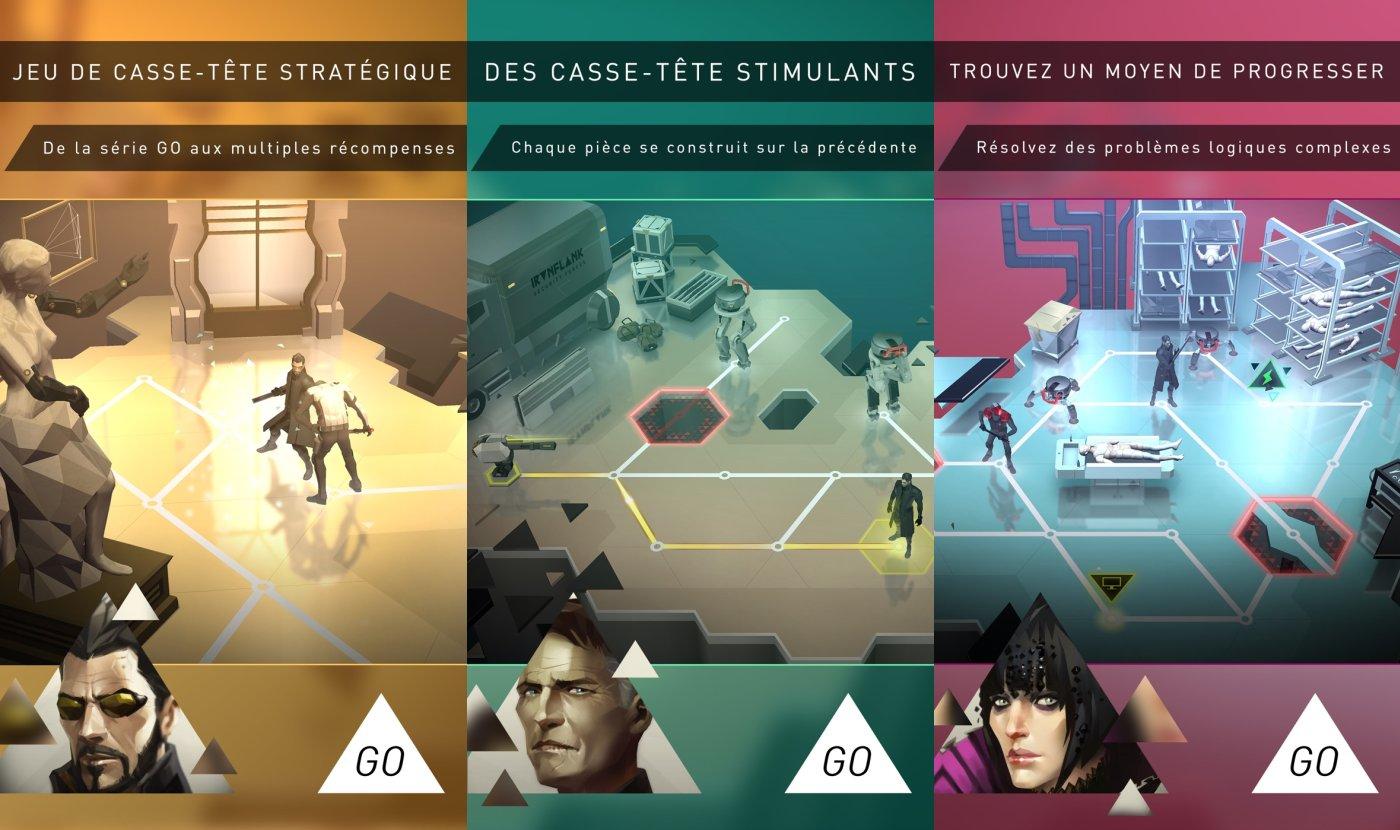 Farewell Arena Battle Champions, Hitman Sniper: The Shadows and Space Invaders
Today, Onoma announced on Twitter that Deus Ex Go, but also Arena Battle Champions, Hitman Sniper: The Shadows and Space Invaders: Hidden Heroes will no longer be accessible after January 4, 2023. The most surprising thing is the disappearance of the title based on the Hitman license because it was launched very recently, in March 2022.
—Onoma (@StudioOnoma) November 22, 2022
Also, they will be removed from Google Play and Apple's App Store on December 1st, and you will only be able to play them until their last day if you already have them on your device. If you like any of these games, we don't advise you to buy them, since they will be unplayable very soon. On the other hand, if you already have them, a last part is a good idea.