Here's a new app that tries to get Apple's messaging service working on Android. This time it's the turn of Sunbird Messaging, an app that aims to simplify the messaging process for iPhone users with iMessage for Android. But this is only the beginning, the company wanting to aggregate all existing services like WhatsApp or Slack.
Not the first app to try the iMessage experience on Android
As you know, this is not the first attempt to port iMessage to Android. The previous, and best known is called AirMessage. These initiatives often require workarounds, such as running a server on a Mac. Thus, messages can be received on a desktop or laptop computer running macOS and then forwarded to your Android phone. Google may ask for the arrival of RCS on iPhone, Apple does not seem willing to adopt the protocol. Logical when you know that iMessage helps to sell devices…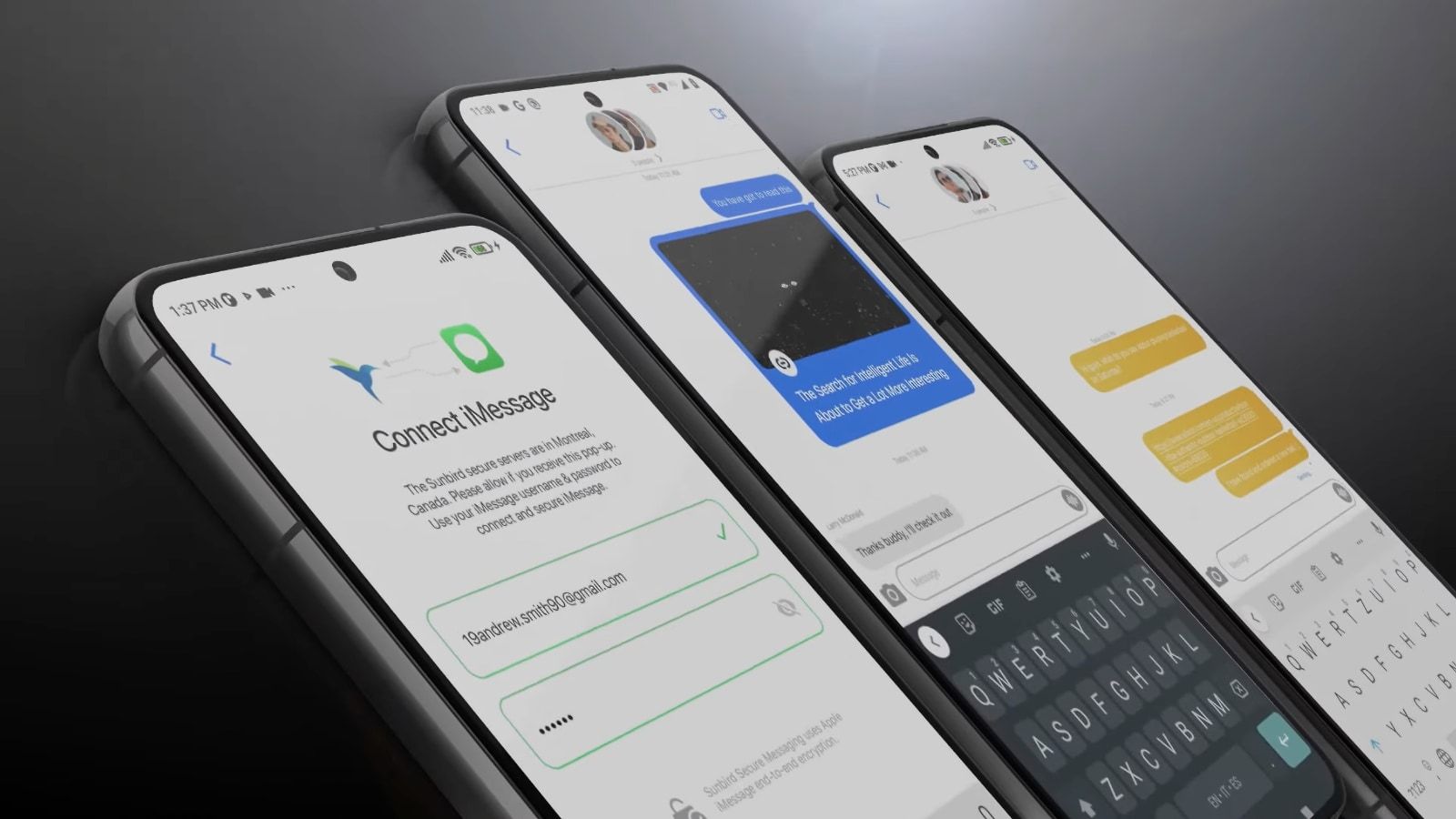 A hack-free solution
The team behind Sunbird claims that there is no need for band-aid solutions to bring iMessage to Android thanks to its unique implementation. Just log into your Apple account and the app takes care of the rest. The fact of not needing a computer is a strong argument, but it is not certain that it works well compared to other existing solutions. This also raises questions in terms of security, in particular because transparency is not required here.
Still, the developers assure that end-to-end encryption of all messages is present, with group chats, full-resolution media, and most basic iMessage features available when using Sunbird on your Android phone. The first feedback is encouraging, but the app is not free of bugs.
In some cases would not send and recipients did not receive messages, photos, contact cards or other. It's not perfect, but Sunbird is still in early access at this point and bugs in the system are "normal".
Soon compatible with WhatsApp
Sunbird for Android will not just support iMessage. The developers want it to host multiple messaging platforms, including WhatsApp, Facebook Messenger, good old SMS/MMS, and their own Sunbird-to-Sunbird messaging. Future updates should also bring Slack, Signal, Telegram, Discord, Instagram DMs, LinkedIn private messaging, and even RCS support. Ambitious !
We lets go monitor Sunbird closely, especially when the version final will be available on the Play Store.