Five years after CEO Elon Musk officially unveiled his Semi, Tesla's electrified tractor-trailer, the company delivered its first official production vehicle to Pepsi on Thursday at its "Semi Delivery Event" held at Tesla's Gigafactory in Nevada. Coca-Cola's rival beverage maker had ordered the first for a total of 100 vehicles.
Remember that the truck had been pushed back many times in the past.
Price of the Tesla Semi
First introduced in 2017, the Tesla Semi was originally expected to retail at $150,000 and $180,000 for the 480 and 800 km range versions, respectively. These prices are significantly higher than the price of a standard diesel cab (about 60,000 euros), but Tesla estimates that its trucks can operate 20% more efficiently (2 kWh per mile, or about 125 kWh / 100 km) and save up to 250,000 euros over the one million mile (1.6 million kilometer) life of the Semi.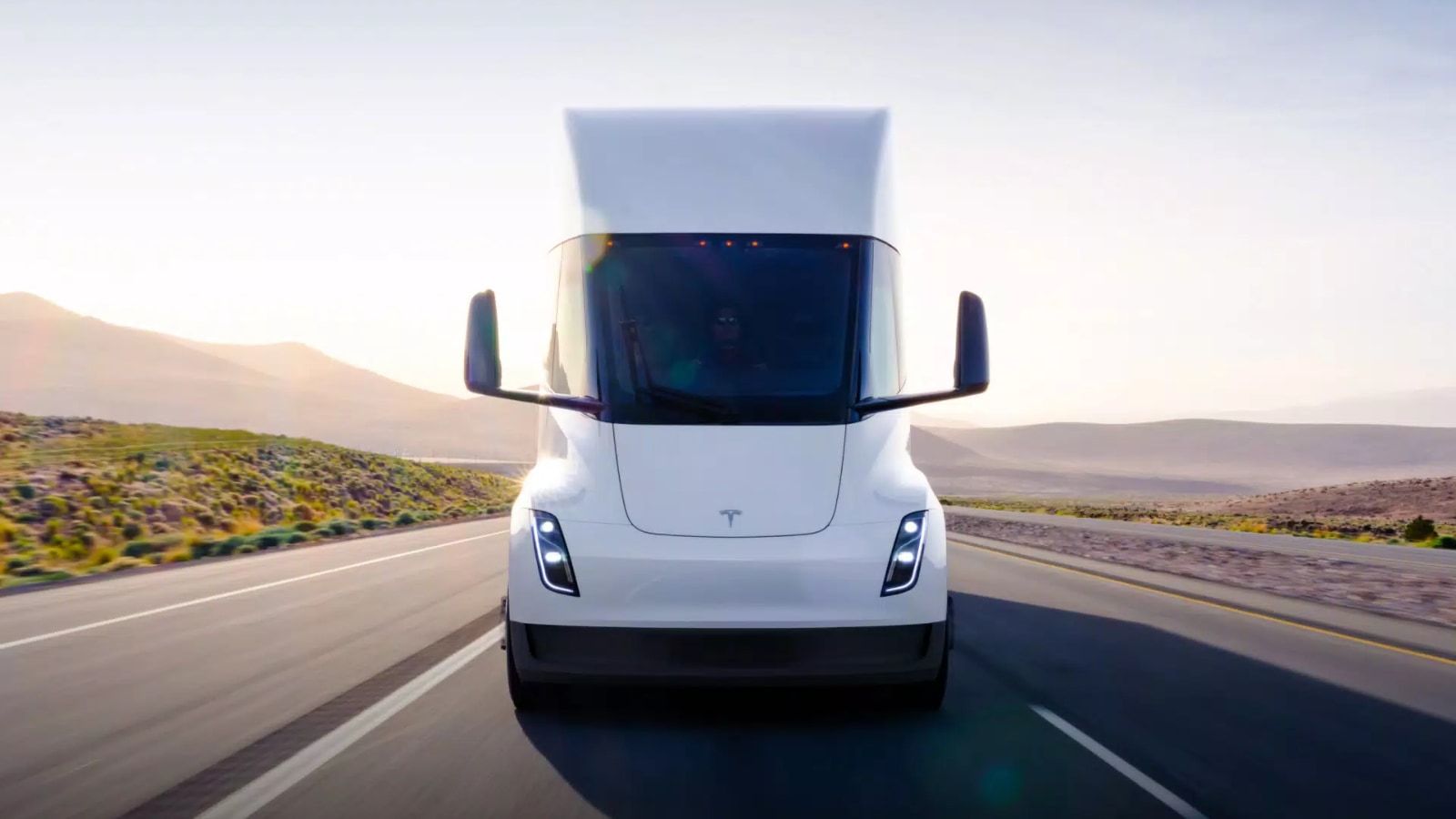 Incredible performance
Each platform is "designed like a bullet", said Elon Musk during the presentation of the vehicle (the Tesla boss is everywhere now, we wonder how he does it), and would be equipped with a huge battery pack of 1MW. This pack would allow reaching 0 to 100 km/h in 20 seconds, which is impressive considering that these vehicles can tow up to 36 tons at a time, and that the 80% charge time is only 30 minutes, thanks to a power of 1,400 kW. This will require the new Superchargers v4 which will be the only ones able to exceed 1,000 Kw without overheating. The Semis are also equipped with enhanced autopilot capabilities, as well as jackknifing mitigation, blind spot sensors and data logging for fleet management.

Coming back to performance, you should know that the Semi production was modified by report to the first prototype of 2017. Indeed, the Tesla Semi now uses a traction chain with three electric motors, something that we discovered with the Model S Plaid.
In concrete terms, the two front motors are used for acceleration, while the motor located on the rear axle only works on the highway, at steady speed. A system that cuts off the other two power suppliers, the equivalent of the COD – Cylinder on Demand – of thermal cars.
This allows the Semi to overtake diesel trucks in peace, even with a 6% slope, as demonstrated by the presentation video produced for the occasion by the American manufacturer.