When you're shopping for a new laptop, there's a high chance that portability is one of the key qualities you look for in a machine. Whether you're a hybrid worker, off on a long-haul trip, or find yourself travelling to various spaces and workplaces during the day, the last thing you want is to be lugging a bulky old laptop around.
Ultraportable laptops are the answer to your prayers. These sleek and lightweight devices are the perfect alternatives to MacBooks, combining plenty of power in a travel-friendly chassis. Typically featuring 14-inch screens or less and weighing up to 1.5kg, ultraportables are designed for people who like taking their laptops on the go.
Read on to find our guide to locating the perfect ultraportable, and the top three to purchase before the year is out.
What to Look For in an Ultraportable
Obviously, you'll be looking for portability when browsing ultraportables, but what else do you need to consider? We'll talk about specific laptops and who they'll suit in the section below, but to start with it's worth thinking about how much power you'll need and checking out the battery performance of potential candidates.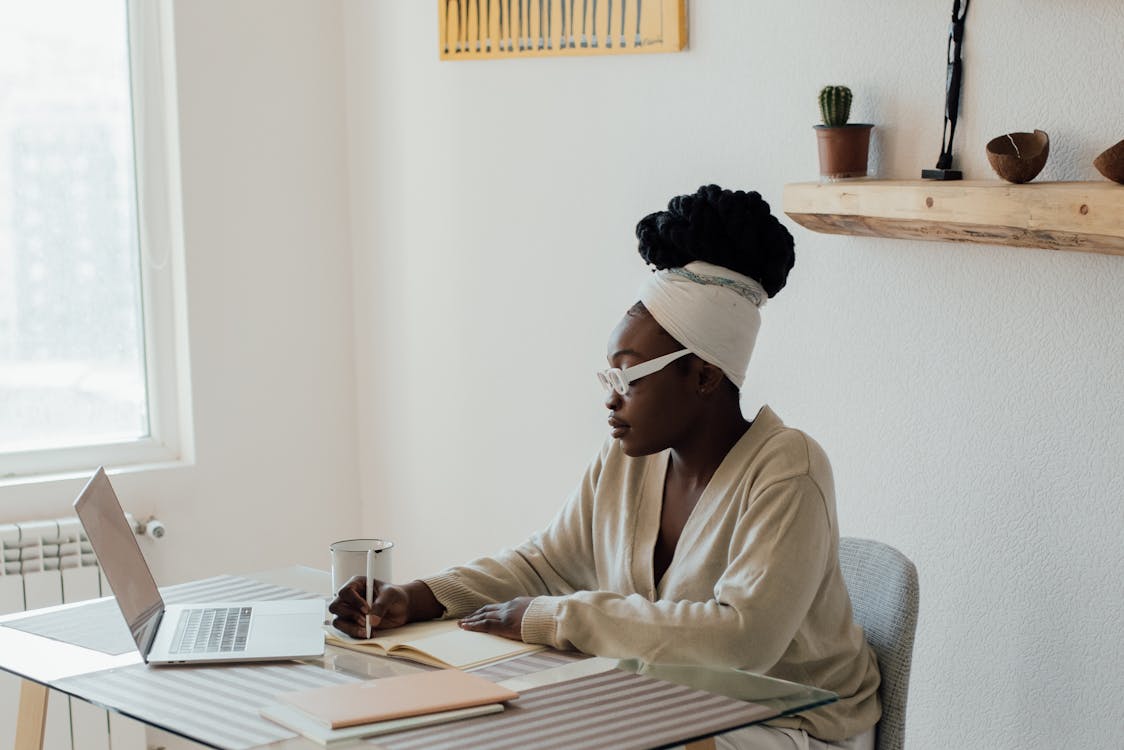 If you're shopping for a device for day-to-day general use, an Intel Core i5 (or AMD equivalent) CPU combined with 8GB of RAM will suit you well. Anyone looking for more power or to use their ultrabook for streaming, gaming etc, should be looking at machines with Intel Core i7 and 16GB of RAM. Don't worry too much about extra RAM if it means you go above budget – it's one of those affordable upgrades that can be added later.
While HDDs (Hard Disk Drives) are often more affordable components, ultraportables with SSD (Solid State Drives) do better when it comes to performance. Look for at least 512GB SSD as a general user, while specialists will need to increase that to 1TB.
If you'll be travelling around a lot or working in different locations, it's important to think about the battery life of potential machines too. We recommend ultraportables with a battery life of 12 hours on a single charge, which should see you through a full working day.
Our Recommendations
The Best Macbook Alternative – Samsung Galaxy Book2 Pro
Looking for a laptop to rival a MacBook? You'll find it in Samsung's second-gen Galaxy Book2 Pro. With 8GB of RAM and a choice between the 12th Gen Intel Core i5 or i7, this is a versatile device for the everyday user.
It also features a cracking battery performance on a single charge and its AMOLED display is a treat to use. Plus, if you're an existing Samsung user, you can even sync the Galaxy Book2 Pro with all your other devices under the Galaxy Ecosystem.
The Best Gaming Device – Lenovo Slim 7 Pro X
Gamers have unique needs and only a rare ultraportable can fulfil them. Luckily, 2022 brought about the release of the Slim 7 Pro X.
Packing the Ryzen 6900HS CPU and NVIDIA'S GeForce RTX 3050 GPU under the hood, 32GB of RAM and 1TB SSD, whether you're check out the best free poker games on your favourite platform or hitting up Steam to play the multitude of video games in their store, this machine will serve you well.
As with most ultrabooks, however, the Pro X is lacking a video-out port and an Ethernet port, so it's more suited to gaming on the go than being a replacement gaming PC.
The Best Budget Model – Acer Swift 3
One of the drawbacks of ultraportables is that they're often significantly higher in cost than netbook and Chromebook alternatives. Not so with the Acer Swift, which delivers fantastic performance at a budget price.
With its Intel Core i7-1165G7, 16GB of RAM and a 512GB SSD, the Swift 3 is one of the most versatile machines on the market. Need a zippy device that you can use in the workplace and at home? This is the model to go for.