The Xiaomi device factory does not stop. After announcing the new Xiaomi 13 and Xiaomi 13 Pro, whose launch will be on next sunday february 26and after some information that seems to announce a new model for the flagship family that could well be the Xiaomi 13 Lite, Now another high-end comes to light: the Xiaomi MIX Fold 3.
What would be Xiaomi's next folding seems to be already on the way. The first big leak of this device has to do with its camera, and we tell you that, as happened last year with the Xiaomi MIX Fold 2, Xiaomi's new foldable it will not fall short in the photographic section.
The all-seeing periscope telephoto lens
At the end of summer, Xiaomi introduced the Xiaomi MIX Fold 2 in Chinaand we had the opportunity to test the company's second generation of foldables in December, whose cameras, associated with Leica, they did not leave us indifferent.
Even though that MIX Fold 2 It did not arrive (nor will it arrive) in Spaineverything indicates that the same will not happen with the Xiaomi MIX Fold 3, whose mere existence it is already giving something to talk aboutdespite the fact that it could still be around half a year until its release.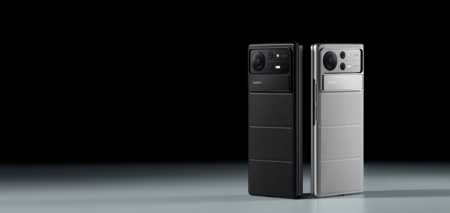 Leica's association with Xiaomi has generated great improvements in the highest-end cameras of the company. In the case of folding, the MIX Fold 2 equipped a 50MP main camera, a 13MP wide angle and a 2x periscope telephoto lens with a resolution of 8 MP.
Well, according to the first leaks, Xiaomi wants to improve that telephoto lens from the previous generation for the next Xiaomi MIX Fold 3, and it is very likely that it will be greatly improved light input capacity. Besides, it could also increase its optical zoom capabilities regarding the two increases of the Xiaomi MIX Fold 2.
Despite the fact that Xiaomi seeks to further improve the cameras of its next folding, everything indicates that it will continue to be a device marked by an extremely fine design. We will have to wait a few months to find out more details about the Xiaomi MIX Fold 3, but already points ways.
Source | Gizchina