If you fly regularly, the Flighty application may not be unknown to you, it is the best app to track your flight in real time. Until now, the application was useless in airplane mode, because it did not display flight data in real time. Today, the developers are delivering a game-changing update with data that will continue to display in real time, thanks to a trick.
Flighty evolves with iOS 16.1
A few weeks before the Christmas holidays, the Flighty app has a new update for iOS users. This corrects several anomalies, brings some additional features and offers a major step forward since the creation of the application: the real-time evolution of flights with Live Activities, even when the iPhone's airplane mode is activated !
All iPhones that can run iOS 16.1 or later have access to Live Activities support on the lock screen. For owners of the iPhone 14 Pro and iPhone 14 Pro Max, it will be possible to track their flight in the Dynamic Islandit will display relevant information such as the progress of the trip or the arrival time.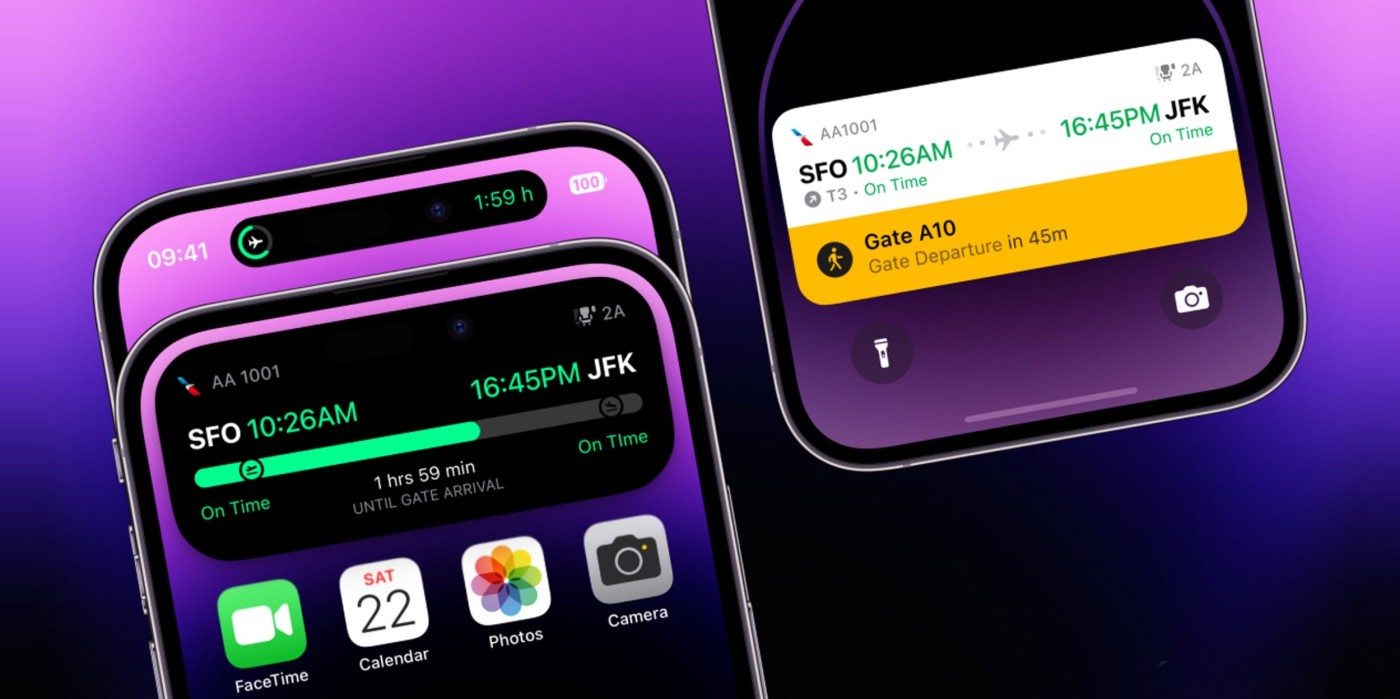 The question we can ask ourselves is how does Flighty update the data in real time if your iPhone is in airplane mode?
Flighty announces that it has the ability to use the Free WIFI in flight to download live data, even if your iPhone is in airplane mode. So there's no need to shell out extra money for "premium" Wi-Fi when you're in the air. "Get live data even in airplane mode: just connect to free 'Messaging Only WiFi' on most major airlines." »
Flighty's Ryan Jones described the working process on Twitter. Today, iMessage usage is available on the majority of free airline Wi-Fi. In iOS 16.1, Live Activities are updated via the same protocol as iMessage. Flighty can thus refresh the Live Activities by exploiting the free Wi-Fi of the airline companies. The entire Flighty app can then get the important data about your flight.
Everyone's asking how @FlightyApp's Airplane Mode works:

1. Plane WiFi allows iMessage
2. Guess what else uses that protocol? new Live Activities
3. So, send LA updates (max 4kb payload!) and have app load *that* data

Presto! The app updates via Live Activities 😎

– by @ifrins pic.twitter.com/oThVYDBna7

—Ryan Jones (@rjonesy) November 21, 2022
Download the free app Flighty – Fast Flight Tracker