---
The size of the Pazarcik-centered earthquakes was viewed from space. NASA The images recorded by the aftermath of the earthquake Kahramanmaras and Gaziantep revealed the change in the maps of cities such as
Earthquakes, which caused widespread destruction in the south of our country, claimed many lives. 7.8The depth of the initial quake, along with the aftershocks that followed, caused significant damage to homes and infrastructure in the area. NASA and other space agencies viewed this damage from satellites.
Singapore Earth Observatory Remote Sensing Laboratory, NASA's Jet Propulsion Laboratory and CaltechThe Advanced Rapid Imaging and Analysis (ARIA) team at . Map of Japan with radar sensor ALOS-2 satellite by February 8, 2023It was created from data collected in .
The satellite's observations are used to identify areas likely to have been damaged by earthquakes. 7 April 2021 and 6 April 2022 compared with previous data. Looking at the photographs, it is noticed that the Islahiye, Kahramanmaraş and Nurdağı regions of Turkey have been severely damaged.
red pixels, It shows the heavily damaged areas. Orange and yellow pixels represent moderately and partially damaged areas, respectively. Each pixel is about 30 meters in size.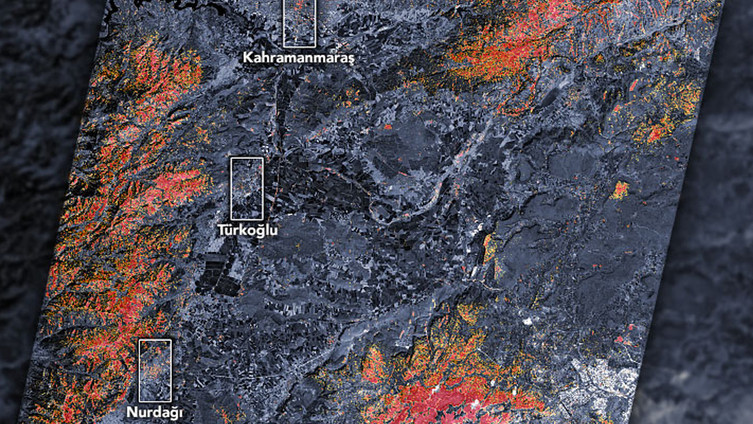 NASA'The damage representation map provides critical information for disaster response efforts. This allows authorities and charities to put things in order and use resources more effectively.