More curiosities about the new iPhone 15 presented yesterday.
During Apple's special event, the company surprised the world with the announcement of the iPhone 15, iPhone 15 Plus, iPhone 15 Pro and iPhone 15 Pro Max. The latter incorporates a series of exclusive news that differentiate it from the rest of the smartphones in the series, such as a much more powerful telephotography lens.
The new one telephoto lens of the iPhone 15 Pro Max camera module increases the up to 5x optical zoom. A considerable increase compared to the 3x optical zoom of the iPhone 14 Pro models. But did you know that it is capable of reaching a 25x digital zoom?
The iPhone 15 Pro Max will be able to zoom as far as the eye can't see
The iPhone 15 Pro Max's 25x digital zoom offers the biggest zoom in history of the iPhone and any other device that Apple has released.
However, despite the great advance compared to previous generations, the digital zoom of the iPhone 15 Pro Max falls behind the competition…
Samsung's Galaxy S23 Ultra offers a 100x Space Zoom Capable of providing very precise image details up to 100 meters away. For its part, the Pixel 7 Pro has a Super Res Zoom 30x which is still superior to Apple's.
Optical zoom allows you to magnify image viewing through the camera's hardware components while digital zoom uses software to do the same.
Among many other new features, the iPhone 15 Pro Max incorporates a main camera of 48 megapixelsa telephoto camera 12 megapixels and an ultra wide angle camera 12 megapixels.
Apple has significantly improved the photos of the portrait mode with more vibrant colors that enhance people's skin tone, it has improved the cinema mode with 4K resolution and has enhanced the photographic results of the night mode thanks to the light capture of the camera of its iPhone 15 line. In addition, the company with the bitten apple has introduced a new functionality to record Space Video in three dimensions for Apple Vision Pro.
iPhone 15 Pro Max with A17 Pro chip is available from 1,469 euros in Spain. The pre-order period has already begun and its official launch will occur on September 22. You can check all the prices of the new iPhone 15 in Spain here. What do you think about the news of the flagship from Apple?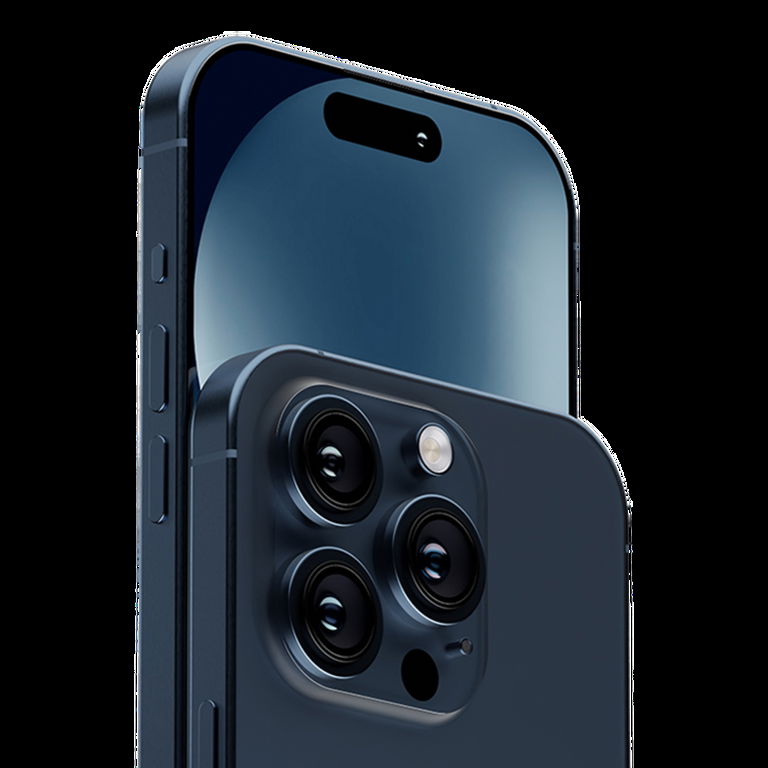 iPhone 15
Brand Manzana Release date 2023