When a job is lost, the first thing a worker might think about is going to the SEPE to request some social benefit such as unemployment benefits, aid for 52-year-olds or any other that is available to protect the unemployed. But before this, the first thing to always do is register as unemployed before public bodies.
All the aid that is available both from the State and from the Autonomous Communities, among its requirements, requires being registered as a job seeker. This process makes you enter a public list of unemployed people, and the longer you are signed up, the more benefits you will be able to receive, since it will mean that you have not worked for a long time. And it is this registration date that will count for the purposes of benefits and not the date on which your contract ended or you were fired
The reasons to register as unemployed
In addition to meeting the requirements for unemployment benefits, the fact of being registered as unemployed with public bodies offers different advantages. The first of these is appear on a large public job board, which includes all your personal data as well as training or work experience. In this way, when a company is looking for jobs, it will go to this registry to find the candidate that can fit what it is asking for, and you will be called from the employment office for an interview.
Likewise, if it is not the company that is looking for you, you will also be able to find a list of jobs as if it were Infojobs or any other employment platform. and on many occasionscompanies will want to hire through this medium by being able to count on reductions in the contributions to be paid by each of the hired workers.
Another important point is training. It is a fact that we should all be recycling ourselves to adapt to changes in the world of work. Currently, not knowing how to use a computer or basic office programs is a reason for exclusion from many jobs. This makes need to have ongoing training and from different administrations such as town halls or employment offices they are reporting these courses that They are free or have some discount for the unemployed. And on some occasions these courses can be accompanied by further work if interest is appreciated.
In short, being registered as unemployed can be something highly recommended from the first day you lose your job. It acts as a great public job bank and also there are different advantages in trainingas well as that it is a requirement for these benefits (and in some of them they ask for a minimum number of years of enrollment).
How to register as unemployed in Spain
Anyone can think that the registration as unemployed is done before the SEPE, as it is a state employment agency, but this is false. This competition is transferred to each autonomous community, and in these there are different systems to sign up through their web pages or in the offices in person. The web process in all of them is really simple, since you simply you have to fill out a form with experience and training. It is true that on some occasions it may be required to go in person to the employment offices to present the academic titles in order to verify their authenticity.
An interesting point is that in most of the employment services through their website there are different access systems. You can opt for the digital certificate or the Cl@ve system, but there is also a section for a traditional record through a user (usually the DNI) and the password. This is aimed at those people who may not have as many digital skills today.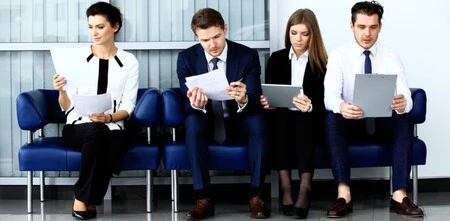 Something to keep in mind about job applications is that they must be renewed periodically. When a person registers as a claimant, he receives a renewal date as if it were a DNI. With this periodic renewal the administration you want to ensure that the unemployed have an interest in continuing on this list and in an active job search. If you do not renew, also through the different platforms, you will be unsubscribed from the system and you may lose both your seniority and the benefits you may be receiving.
But as we say, to sign up there is no unified process, but you have to access the website of each of the autonomous communities. Here is a list of them:
It is important that depending on your address you go to one service or another, and request the appointment or carry out the procedure completely digitally. It is important that these services you go consulting them on a recurring basis to have the updated curriculum and consult all the job offers that are published.