The Connectivity Standards Alliance published the final version of the Matter 1.0 standard and announced that the certification program is now open to all companies that want to offer compatible home automation devices. An official Matter launch event is scheduled for November 3, but the first Matter devices could appear any day.
Apple is part of the Matter consortium
When the idea for Matter was launched in 2019, we thought it would take ten years for companies like Apple, Google, Amazon and Samsung to sit down at a table together and agree on a smart home. unified. Despite several delays, the time has come for this new standard which also includes big names in the field such as Yale, Schlage, Philips and other GE Lighting.
Indeed, since that day, the Matter certification laboratories are operational, the SDK is complete and companies can start manufacturing, upgrading and obtaining the official Matter label for their devices.
While the spec has only just been finalized, several companies have been working upstream on Matter-enabled products through an early access program, which means the first Matter devices are right around the corner. .
The Matter launch event scheduled for November 3 will necessarily be the opportunity to discover these first products. The invitation indicates that there will be a demo area where companies can showcase their Matter-certified products.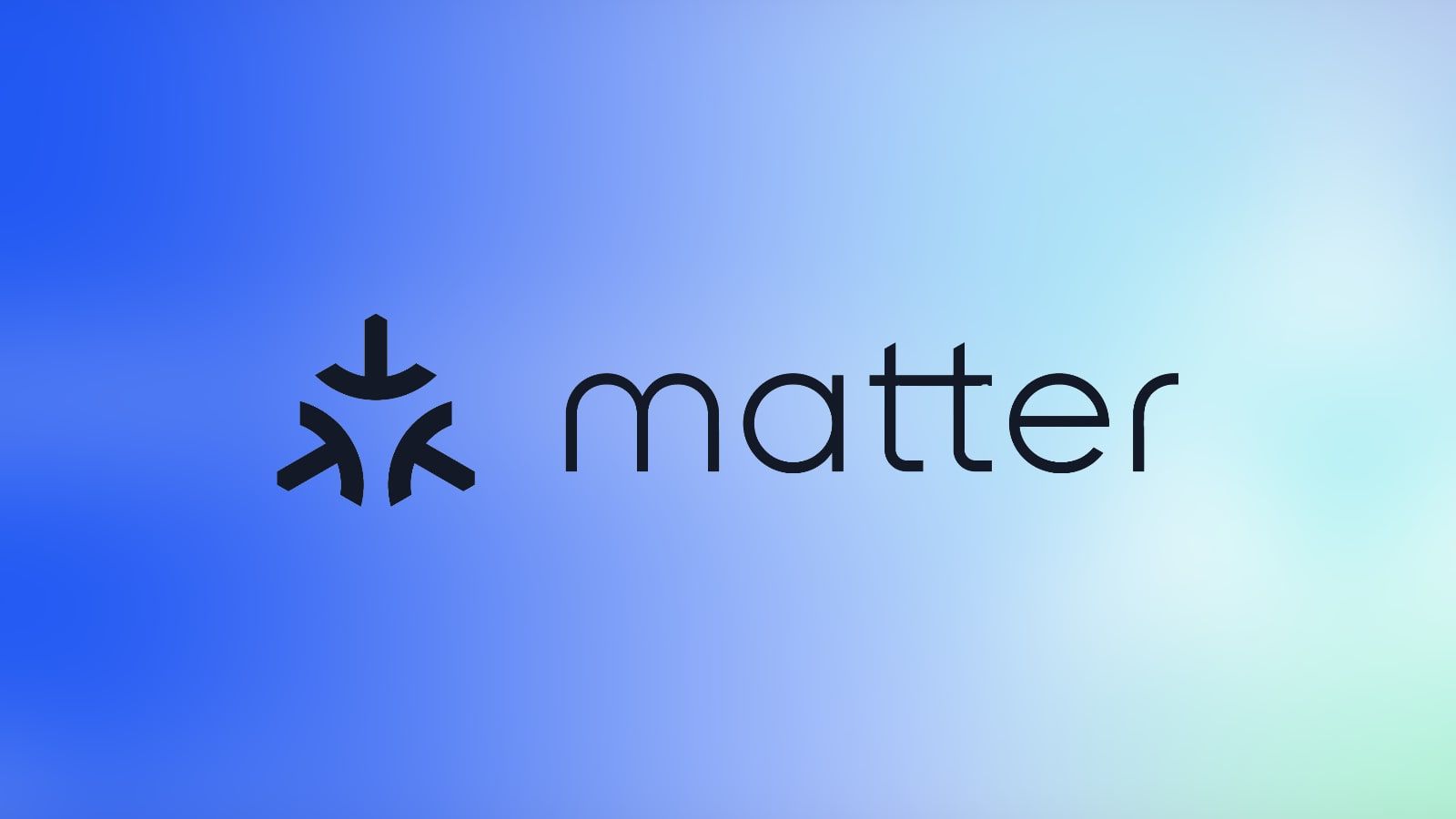 What is Matter
A universal connectivity standard, Matter is designed to simplify the interconnection between smart home objects. By giving your door lock and your light bulb a way to communicate directly with each other, either over Wi-Fi or a newer protocol called Thread (seen on the HomePod mini), Matter should make the smart home easier and more responsive. For example, it should make the setup process easier, with compatible devices automatically appearing on your smartphone for you to connect. Plus, with a common language unique to your home and not relying on the cloud, your devices can be controlled by multiple smart home ecosystems or voice assistants.
The CSA also says Matter is designed to be secure with technology that allows devices to confirm their identity and provenance before being allowed access to the network. In terms of privacy, Matter works entirely locally, but does not depend on an internet connection. However, it is designed to easily communicate with cloud systems. These conversations are controlled by the application of the ecosystem or device you are using and, in turn, they are governed by their individual privacy policies. So it will always be important to only use devices and services from companies you trust to manage your data.
Matter compatible devices
However, the initial Matter specification only covers a limited number of device categories. CSA said it was developing specifications for more devices – including popular categories like security cameras and robot vacuums. For launch, compatible devices will be limited to smart bulbs and light fixtures, smart plugs and switches, smart thermostats and other HVAC controls, smart blinds, smart sensors, smart locks and appliances. multimedia, including televisions.
The first rollout also includes Matter controllers and gateways, which are devices like Google's Nest Hub Max and the Amazon Echo smart speaker that can act as both a conduit for devices to talk to each other and to communicate with each other. interface so you can control your devices using voice or a touch interface.
Smartphone apps such as the Google Home app and Apple's Home app will also be Matter controllers. Manufacturers can also be Matter certified to integrate their connected products into the Matter ecosystem. For example, Signify, owner of Philips Hue, said its smart lighting control bridge will be upgraded to Matter, which will allow its lights to be controlled by any Matter controller without the lights being updates.