In a blog post, Google confirmed the arrival of a new feature on the web version of Google Translate, its translation tool. Indeed, users can now translate the text present on images.
You are probably familiar with Google Translate, Google's universal translation tool. Available both on mobile and on the web, this technology, however, has some shortcomings. In effect, the experience is much more complete on smartphonessince it benefits from exclusive functionalities such as the translation of texts from images for example.
Conversely, the web version of Google Translate is much more stripped down, since it is limited to the translation of texts, documents and websites. Well, this is no longer the case since Wednesday, March 8, 2023.
Indeed, in a blog post published on Google's technical support, the Mountain View firm has just confirmed the arrival of the translation of the texts appearing in images on the web version of Translation.
Also to read : Google Lens – multiple search will soon be available in France
Google Translate improves its formula on the Web version
"We've heard your feedback and are happy to announce that image translation is now available on Translate.google.com. This feature will be rolling out in the coming days. We would like to know what you think of this new experience", writes the web giant.
On our side, we have already seen that the option is available on the French version of the tool. To take advantage of it, nothing could be simpler. Once on the Google Translate homepage, just click on the Images tab, right next to the Text button.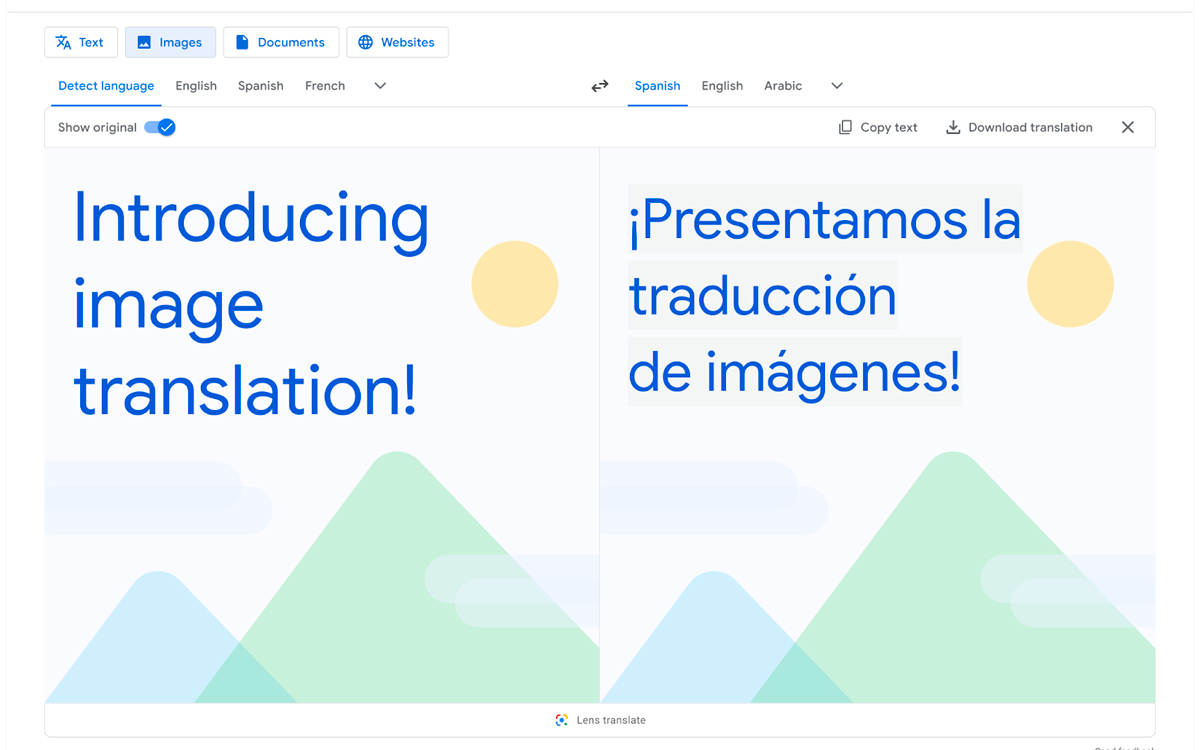 This done, drag the image of your choice into the frame or import one from files on your computer to perform automatic text translation. All available languages ​​are displayed at the top right, and it is possible to put the original image and the translated version side by side. Be careful however, some display faults may appear depending on the language chosen.
As a reminder, since December 2022, the Camera function of Google Translate on smartphones is now supported by Google Lens. In this way, Google offers users more relevant results, thanks to the contribution of its AI.