While the Galaxy Z Flip 5 is not expected for several more months, we already know all about its design thanks to various leaks, but especially thanks to new detailed renderings signed OnLeaks.
As usual, OnLeaks has just uploaded 3D renderings of Samsung's next foldable smartphones, the Galaxy Z Fold 5 and Galaxy Z Flip 5. If the first is almost identical to the previous generation, the small clamshell device will be entitled to an interesting design change, since it will benefit this year from a brand new external screen.
Indeed, as we previously reported, the Galaxy Z Flip 5 will be entitled to a giant external screen, a far cry from the small 1.9-inch screen of the previous generation. According to the information we already have, it would be a 3.4-inch OLED panel, and it will adopt a rather atypical shape.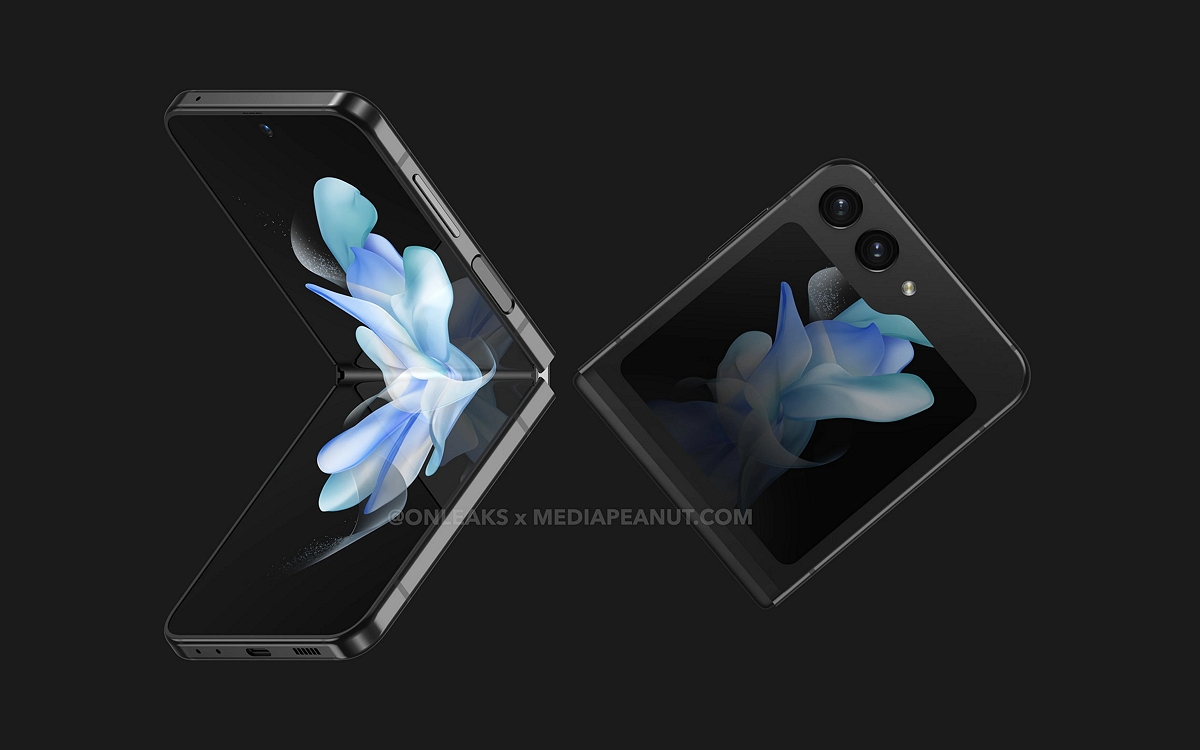 The Galaxy Z Flip 5's external display gets bigger
As you can see from the OnLeaks renders, the Galaxy Z Flip 5's external screen now takes up a large portion of the back of the device. Rather than opting for a traditional square or rectangular format, we can see that Samsung has sought to maximize the space it occupies by extending it to the side of the photo sensors.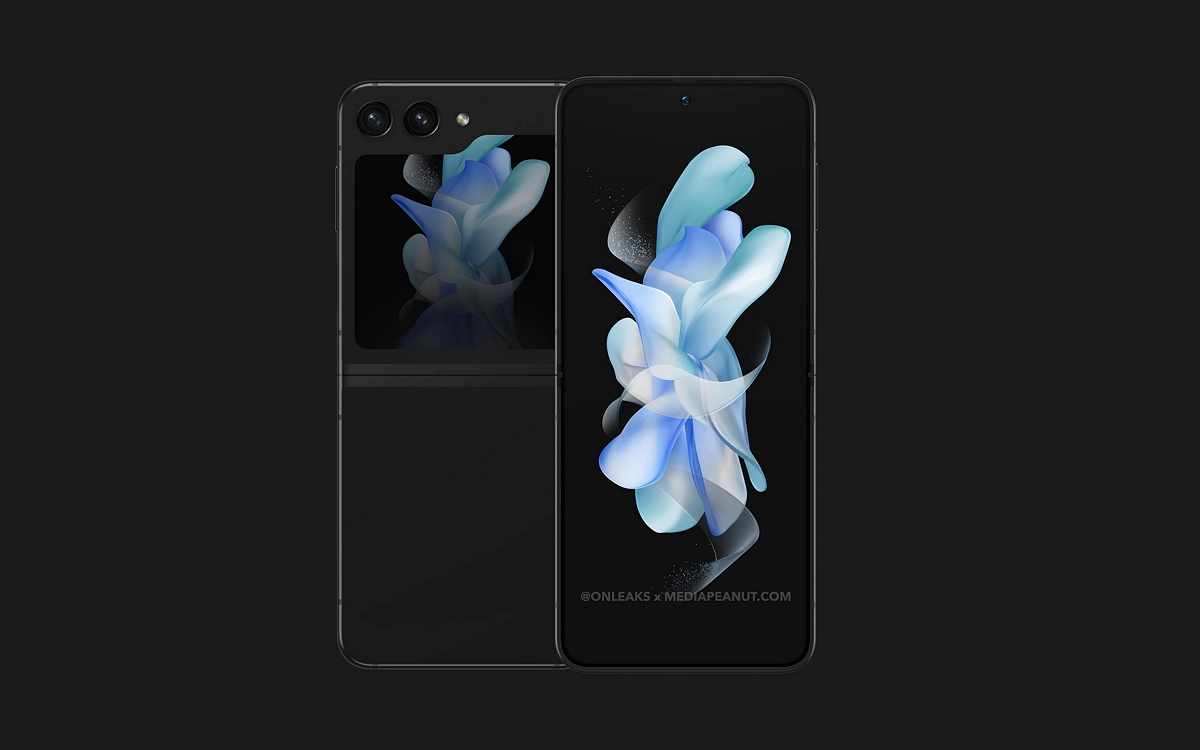 This strange shape immediately reminds us of that of folders on Windows, but it is not yet clear how Samsung will take advantage of this little extra space. The Korean giant could still allow us to access certain widgets once the device is closed, or even let us use this external screen as a video feedback when using the photo sensors on the back for a selfie.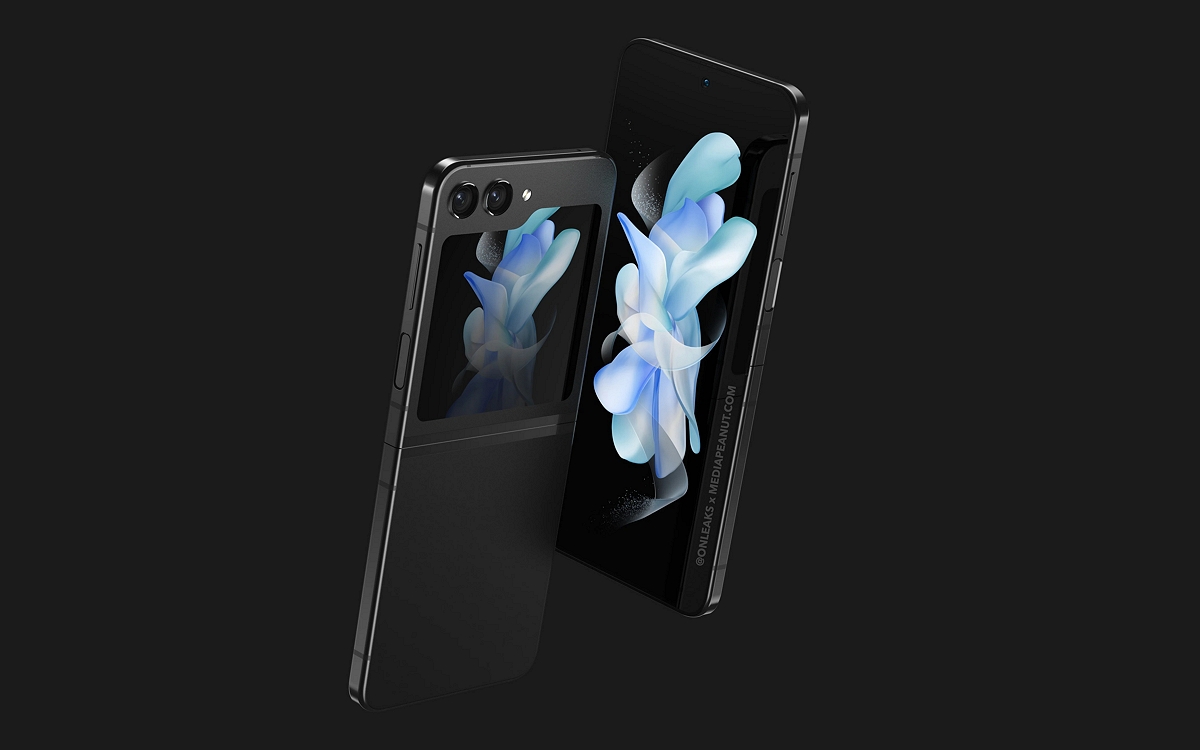 However, we especially hope that Samsung will finally align itself with Motorola by leaving us use all the features of the smartphone on this external screen, that is to say, for example, to be able to launch a video game on it. This would finally make it fully useful. Anyway, Samsung believes so much in a full box thanks to this change that it has doubled the production of the device.
While waiting to learn more about this, remember that the main screen of the smartphone measures 6.7 inches, and OnLeaks announces general dimensions of 165 x 71.8 x 6.7 mm.