We analyze the news from the Mobile World Congress in Barcelona to suggest what features Apple's iPhone 15 should incorporate.
Many technological news related to the launch of Apple's iPhone 15 have been revealed thanks to rumors and leaks that have not stopped circulating on the network for several months. Today we know that the new line of Apple smartphones will have greater energy efficiency and multiple design changes.
Rumors suggest that all iPhone 15 models will have 48-megapixel cameras and the Dynamic Island design that integrates the front-facing camera into the device's screen. In addition, there is also speculation that the iPhone 15 will have a titanium frame and haptic buttons that will react to pressure with small vibrations to emulate the feel of a physical button.
The iPhone 15 needs these novelties presented at the MWC 2023 in Barcelona
He Mobile World Congress 2023 held in Barcelona has hosted the presentation of all kinds of news relating to the smartphone industry and technology in general. in this post We will delve into the most interesting functions of smartphones of the main manufacturer brands to highlight those that, we believe, Apple should include in its line iPhone 15.
Messaging with satellite connection
Apple incorporated the satellite SOS emergency function in its latest generation of iPhone to allow users who are in a dangerous situation to contact rescue services. But they cannot send messages, the function is limited to simply sending the point of the location.
During the MWC Motorola has presented a small accessory for the keychain capable of connect with satellites and allow users to send messages from any iPhone or Android smartphone. A function that would be very useful for the iPhone 15 in emergencies.
super fast charging
While Apple adapts the latest technologies such as 20 W fast charging to its smartphones, other manufacturers have already gone a step further. The Realme GT3 has debuted at MWC 2023 with an ultra-fast charging system that reaches 240W which enables charge its 4,600 mAh battery in just 9 and a half minutes.
We're not asking for Apple's iPhone 15 to have such an impressive charging feature, we'd settle for 80% battery in 10 minutes!
The Glyph interface of the Nothing Phone (1)
It is true that the Nothing Phone (1) already made its stellar appearance on the market months before the Mobile World Congress in Barcelona was held, specifically at the end of 2022. But it is also true that some brands have taken advantage of the event to show copies of Nothing Phone (1) and its back with glyph interface.
Of course we don't need the iPhone to have so many LED lights on the back, but we would love it if Apple's new generation iPhone 15 had backlight on the apple logo as it already happened in the case of previous generations of the Mac. It could be an optional functionality configurable from Settings so that users are the ones who decide if they want the apple logo to light up or not. Isn't design innovation precisely what we've always asked of Apple?
Camera hardware improvements
This year the Xiaomi 13 product range has copied the design of the iPhone 14, so why not copy its same camera setup? Xiaomi 13 Pro models feature a 50 MP main camera, a 50 MP ultra-wide camera, a 50 MP telephoto camera, and a 32 MP front camera.
In the case of the photographic bet of the Honor Magic 5 Pro the same thing happens: 50 MP main camera, 50 MP ultra-wide angle camera and 50 MP telephoto camera.
The main cameras of the iPhone 14 Pro and iPhone 15 models will have 48 MP, but it would not hurt to have a hardware improvement on adjacent lenses. Could you give us a few more megapixels, Apple?
Liquid refrigeration
Apple's latest iPhone models have it all. They have spectacular performance, more than enough autonomy, an impeccable operating system, and even compatibility with many years of updates. But something is missing. Apple smartphones they overheat excessively –if I may be redundant– and a new liquid cooling technology of the OnePlus 11 presented at the Mobile World Congress in Barcelona could offer a very interesting solution.
The technology Activate CryoFlux liquid cooling reduces the temperature of a smartphone by up to 2.1 degrees Celsius. This would not only make the iPhone 15 not get as hot as its predecessors, but also your hardware components (especially your battery) have a much longer lifespan. Unfortunately, for now this OnePlus 11 concept is not on sale yet, and we probably won't see this technology in the iPhone 15 either.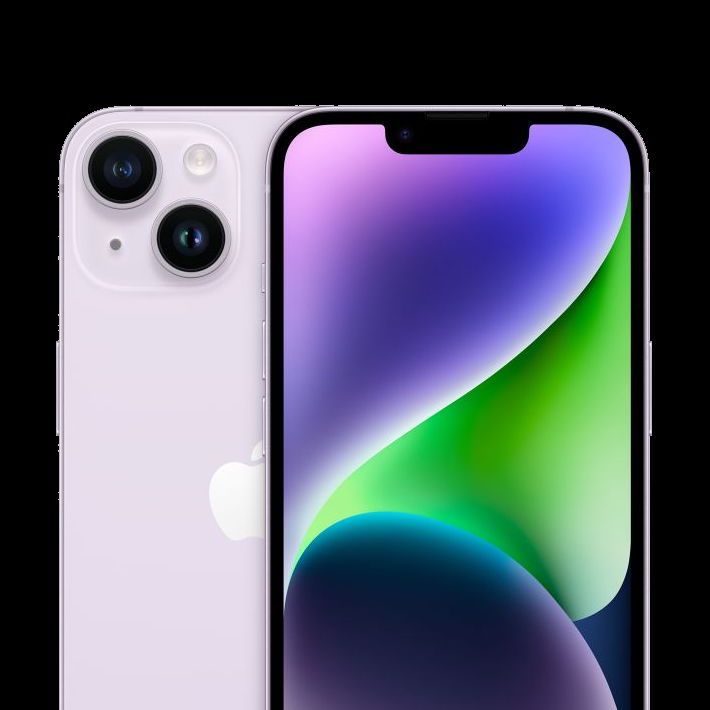 iPhone 15
Brand Manzana Release date 2023