Undoubtedly, a laptop at this time is essential to work at home and anywhere you are, so I am telling you that HP has launched its new HP Envy x360 (2023) in the country, which has a fairly friendly design and with a screen with more realistic colors.
The laptop has a 5 MP camera for video calls, a manual camera shutter, and an enhanced HP Presence 2.0 experience. This feature includes the ability to easily adjust video and background settings.
In the same way, it also has improvements at the security level and, on top of everything, it has an ultra-fast CPU and GPU with Wi-Fi 6E and HP Fast Charge that provide a 50% charge in just 30 minutes. As for immersion, you can connect up to three external 4K monitors and enjoy a more natural visual experience with OLED display options included.
Benefits of convertible laptops with x360 features
The HP laptop with x360 features has largely settled the debate about choosing between a laptop or a tablet. The benefits of the design that this convertible offers to the users are multiple; from portability to ergonomics in any of its four modalities: laptop, tablet, stand, tent (which we will talk about below).
It is a technology with durability and versatility since its virtues cover a wide range of needs. So let's talk about the main features you should know about your HP x360 laptop and how to get the most out of them.
In simple terms, the features of an x360 laptop unite the qualities of a traditional laptop and a tablet in a single device. This convertible HP technology is activated or deactivated depending on the inclination in which you use your laptop, since from 180° degrees the device gives access to the touch screen, disconnects the keyboard and becomes a tablet whose particularity is that where is the area of ​​​​the keys becomes the base.
This is where the versatility and functionality of this technology comes out. If you want to include it in your purchases, you can learn more about the specific qualities and offers of an HP Pavilion x360 Convertible 15-er0021la Laptop, for example; Here you can read its features and specifications.
Comfort when working on your convertible laptop no matter the area is vital, and the x360 technology design carries significant ergonomic benefits for all kinds of issues. This technology has a pair of adjustable 360° degree hinges that allow at least four different formats to work with:
Laptop: traditional mode with flat keyboard and angled screen.
Tablet: Screen folded against the back of the keyboard, allowing for freedom of movement and the use of a stylus (to learn more, click here).
Stand: Keyboard folded back under the screen for hands-free use.
Tent: The screen is flipped and rotated to hide the keyboard, ideal for touch screen use.
The lid opens very easily and you can handle your laptop with one hand without much problem and thus provide you with greater mobility. If you are at a meeting or an exhibition at your school, it will make your tasks easier.
Portability
The HP x360 laptop is designed to be transported from area to area comfortably, since its weight differs from the traditional experience. For example, the record weight of a Laptop HP ENVY x360 Convertible 13-ay0204la is a mere 1.32kg.
Whether you're a designer, student, or just remotely working, know that with long battery life, ample SSD storage, and HP Command Center, you'll get the performance you need to meet your creative needs.
In addition, something particular specifically about the battery as in the case of the HP Envy x360, it has an opening duration of up to 16 hours. Therefore, if you have a remote project and need to spend a considerable time without an electrical connection, this is something that will favor your productivity.
The light size and light weight make it easy to carry. For example, whether you're on a plane or at school, and you don't want to take up too much of your space, the adaptability of a convertible is ideal in these details.
Keyboard
The type of keyboard is vital in this case due to the type of tasks to be performed. If you want a gaming PC, it most likely won't meet your demands, but if you're looking for optimal workflow, productivity, and minimalism, you're covered.
The keyboard design is of the island type (or chiclet), which gives you mobility (as in the case of "tent") and whose keys have an ideal size. Pieces that make its operation more remarkable than those of daily use and compete with the archetype of ultralight laptop or other high-end device.
Also, this laptop has a backlight system that is activated or deactivated thanks to one of the keys on the top row.
TouchPad
The touchpad is an area with the main benefits of these devices, since it is quite large, has integrated parts and an ergonomic design of this format.
ports
When you think of a tablet with the huge range of ports that the x360 convertible has, you can surely imagine the full range of possibilities.
The HP Pavilion x360 14 Laptop features a portable power connector for power, an HDMI (2.0) port, three USB 3.1 connections (two SuperSpeed ​​USB-A ports and one SuperSpeed ​​USB-C port), and an SD card slot.
On the left side, it includes the power button with an LED light, the Kensington Slot security connector, an opening or grill for air outlet, a headphone jack connector, volume control bar and an LED indicator that shows the activity of the disk.
Screen
The size is 14 inches and it was designed entirely to consume audiovisual content. It is perfect for users who constantly consume entertainment through videos on Youtube® or Twitch®, as well as the full range of streaming services.
Thanks to the touch screen in any of the positions of convertible laptops, it adds to the productivity of your workflow. His response is also assertive and intuitive.
Speaking of resolution, it boasts a detail in colors with a low level of contrast, a system that highlights dark tones.
Durability
When we think about the technological experience, there can be concerns about post-consumer durability since the activation of some functions depends on constantly opening and closing the device.
That's why the developers paid special attention to the attached hinges, which work synchronously. Generally speaking, HP ensures up to 7,000 360-degree rotations and 25,000 opening and closing processes. So this figure gives these laptops an excellent post-consumer warranty.
On the other hand, the manufacturing parts of these devices are of high quality. In the HP Pavilion x360 convertible family, for example, because the plastic on the bottom of the computer is very strong, it gives a solid feeling without compromising on a stylish finish.
If at any point during the use of the convertible you want to maintain your equipment, pay attention to the rounded edges, since the one that is furthest from the hinges contains three screws that you should remove to replace or renew components.
However, we do not recommend it, as it was not designed to be expanded. This shouldn't be a problem, since x360 technology helps meet your needs right from the start with its wide range of options.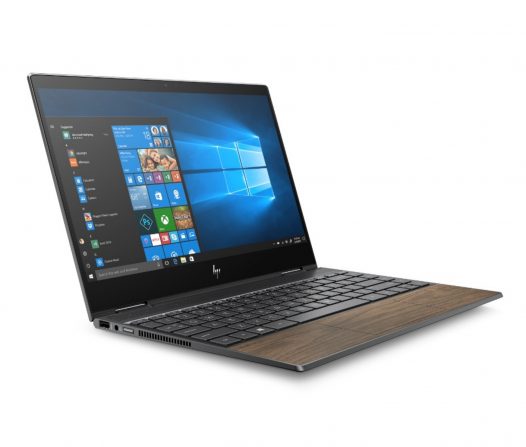 Versatility
This type of HP technology allows the use of other tools such as the stylus. The benefits of using a stylus for your touch screen are enormous. If you work in the design or drawing area, you can use its functions.
Take advantage of it to write notes by hand and enjoy its intuitive functionality, weather resistance, precise registration and hygiene, of course.
In summary
Our recommendation is that the x360 convertible is ideal for the experience of designers, students and artists focused on the detail of their content. If you work from your apartment, in the office or are constantly changing places, you will notice the benefits.
On the other hand, if your intention is simply to have access to watch series and videos or send an email, you will also enjoy the good results of this x360 technology.
The x360 convertible is a proposal that seeks to meet the needs and solve the problems of a large number of users. Its versatility, ergonomic design, and portability make it an incredible alternative on the market.