The Eleglide brand has unveiled two new electric bikes by the name of Citycrosser and Tankroll. In both cases, the base price is intended to be relatively affordable.
Eleglide is strengthening its range of electric bikes with two new models with opposite uses: on the one hand, the Citycrosser is intended for urban travel, on the other, the Tankroll is cut out for off-roading. It doesn't matter: this duo relies in any case on an aggressive pricing strategy to be as attractive as possible, we learn eBike News.
The Citycrosser comes at a price of 1099 euros. It is therefore considered a relatively entry-level VAE. For this price, you are dealing with a cycle weighing 22 kilos all the same, equipped with a 250 W motor placed on the hub of the rear wheel. In total, this two-wheeler delivers a decent torque of 45 Nm.
Good theoretical autonomy
The manufacturer does not specify which sensor – differences-between-rotation-and-torque-sensors – is used, even if the affordable price rather leans towards the first option. Its speed is in any case limited to 25 km/h as stipulated by European law. To this, add a 360 Wh battery nestled in the frame – closed type.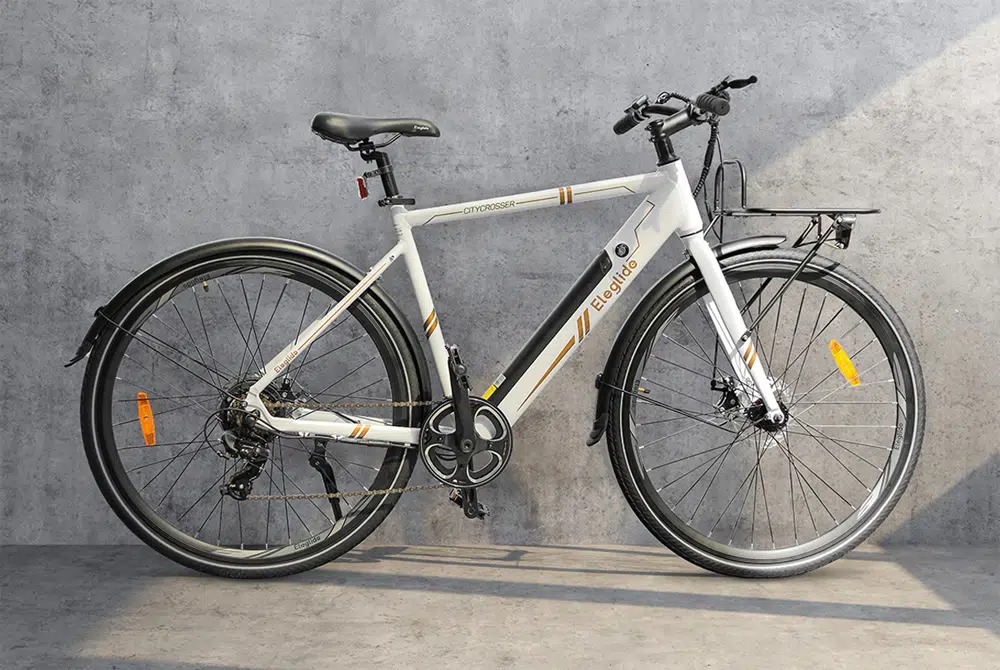 This removable accumulator can provide a range of 75 km, it is indicated, without it being known with which mode of assistance – there are 5 – this result was obtained. Its 27.5-inch tires are coupled to disc brakes, but again, no details on their nature (disc or hydraulic) are given.
The Citycrosser finally offers a front rack to carry some personal effects, a 1.75-inch LCD screen, a 7-speed Shimano transmission and IPX4 certification, which protects it from splashing water.
Tankroll, a tank weight
The Tankroll is aptly named, weighing no less than 31 kilos. It is enormous. It is therefore normal that its certainly more generous battery (480 Wh) is confined to a slightly lower autonomy (70 km). On the other hand, this model is entitled to a greater torque for starting and picking up: 57 Nm.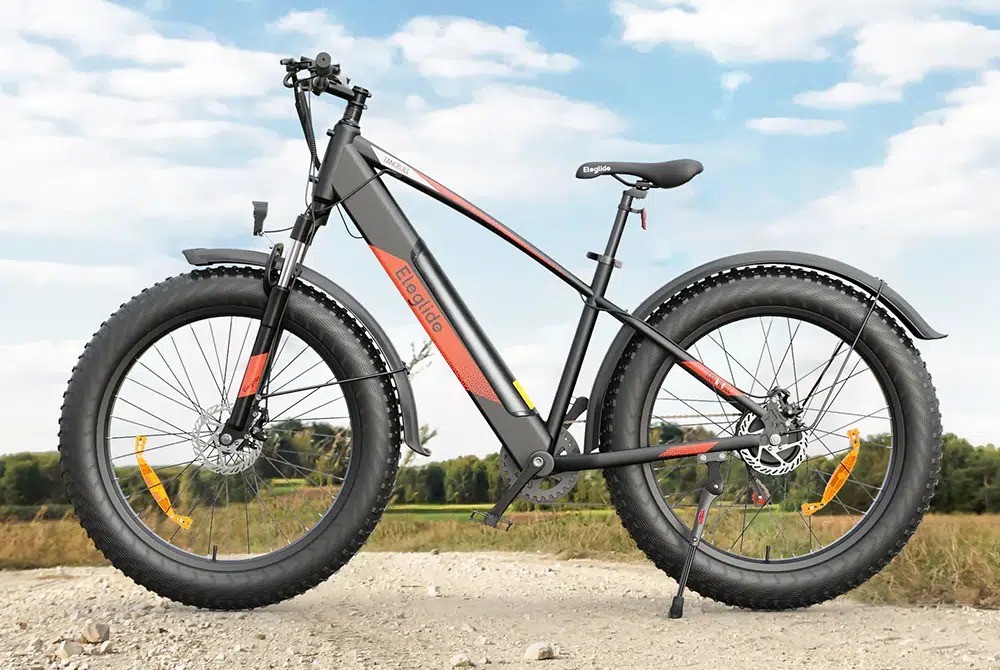 What catches the eye at first glance are obviously its 26-inch tires for 4 inches wide. Enough to absorb the maximum possible shocks during your outings. Fortunately, a hydraulic suspension has also been added to boost comfort and manage the jolts encountered on uneven terrain.
Its screen is also gaining ground: 2.4 inches. We also find the same IPX4 certification, disc brakes and a Shimano 7-speed transmission. All for the sum of 1199 euros. The brand's official website delivers in France, according to our simulation.
---
To follow us, we invite you to download our Android and iOS application. You can read our articles, files, and watch our latest YouTube videos.