Realme never stops competing with Xiaomi in all fields, even at the top of the range, like its GT 2 Pro, which sees its price drop from 749 euros to just 649 euros thanks to this special French Days offer at Shopping street.
Realme has proven its credibility with the general public thanks to well-equipped models at a reasonable price, even when these are flagships. This is the case, for example, of the recent GT 2 Pro, which has a technical sheet worthy of the most powerful smartphones on the market while offering a relatively reasonable price compared to the competition. For the French Days, it can be found for even less with no less than 120 euros of immediate reduction at Rue du commerce.

The Realme GT 2 Pro in a few features
Fast charging up to 65W
The 6.67-inch OLED screen in QHD+ and 120 Hz
A Snapdragon 8 Gen 1 + 12GB RAM combo
Instead of the usual 749 euros, the Realme GT 2 Pro with 128 GB of storage is now on sale at 649 euros at Rue du commerce in white.
Classy, ​​powerful and well finished
Even if the Realme GT 2 Pro does not have the shimmering and original design that can be found in the competition, it has the merit of offering a white chassis of good quality and with beautiful finishes. Only originality, its back in biological polymer brings a very pleasant texture to the touch. It can also count on a high-quality screen that takes up most of the front panel. It is also of the OLED type with a maximum QHD+ definition of 3,216 x 1,440 pixels (by default 2,412 x 1,080 pixels) and an adaptive refresh rate ranging from 1 to 120 Hz depending on the content and also for save the battery a bit.
This GT2 Pro shines above all with its high-end technical sheet. It incorporates Qualcomm's Snapdragon 8 Gen 1 chip with 12 GB of RAM. This configuration quite simply promises to benefit from great power so as not to suffer any slowdown, whether for 3D games with graphics set to the maximum (pay attention to heating, however) and for the user experience. The latter is also excellent, Realme UI with Android 12 is an interface based on Oppo's ColorOS and brings many features and customizations while being easy to access.
Some photo and battery concessions
The GT 2 Pro promises in theory a good autonomy thanks to a 5000 mAh accumulator, even if the energy-intensive chip makes everything quite classic with a simple day in your pocket before falling stranded, in classic and regular use. The real plus is the brand's patented SuperDart 65 W fast charging system, which allows you to go from 10 to 100% in just 33 minutes. It's very useful for quickly recovering percentages, but unfortunately no wireless charging.
The other weakness of the GT2 Pro is in the Photo part. If its 50 megapixel wide-angle sensor is efficient and its 50 megapixel fish-eye sensor is interesting to use, we regret the absence of a telephoto lens. In addition, the 1.92 megapixel macro sensor is quite a gadget and does not catch up with this fairly classic photo part. Clearly, the GT2 Pro is designed for performance.
To find out even more, do not hesitate to read our complete test on the Realme GT 2 Pro.
7 /10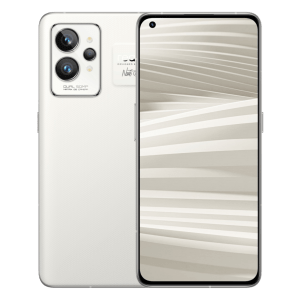 Don't miss any offers from the French Days 2022
The back-to-school edition for the French Days officially started on Friday September 23, 2022 in France and ends next Monday. As of now, several merchants have already drawn their best promotions. Here are the offers that we recommend at Frandroid.
To make sure you don't miss out on any good plan for this event, here are some reflexes to adopt now so as not to miss any of the offers we recommend:
Follow us on our twitter account @FrandroidPromos only dedicated to good deals (remember to activate the bell to receive notifications in real time)
Download our Frandroid application (available on iOS and Android) to activate notifications from the "Bons Plans" category and thus receive new articles related to the French Days in real time
Subscribe to our Good Deals newsletter to be sure to receive the offers in preview (no more than one email per day, unsubscribe in 1 click, no distribution to third parties):
---
To follow us, we invite you to download our Android and iOS application. You can read our articles, files, and watch our latest YouTube videos.