File Explorer is one of the oldest and most used applications in Windows, but also one of the least changed over the years. That's about to change, though, as Microsoft has announced that it's working on a major redesign of File Explorer for Windows 11, giving it a more modern look that's consistent with the rest of the operating system.
The new File Explorer design was briefly shown off in a promotional video announcing new features coming to Windows 11 soon. The redesign aims to adopt WinUI 3 and optimize the application for both types of input: mouse and touch. The new design features more rounded interfaces and blur effects to keep it in line with other areas of the operating system.
Microsoft first updated File Explorer in Windows 11 in 2021 with a new command bar interface, before adding tabs to the app in 2022. Everything below the header interface was still from the old File Explorer. files, and this new redesign aims to change that.
File Explorer gets a complete makeover
Everything from the details panel to the folder view will be updated with modern designs, which can be seen in the images. The address bar and search bar will also be updated, and all File Explorer action buttons will be moved below the address bar.
Microsoft is also working on a new feature called Gallery, which is already in testing and will also be updated with a new design. It's a more visual and engaging way to view photos and other media files stored on your PC or in the cloud.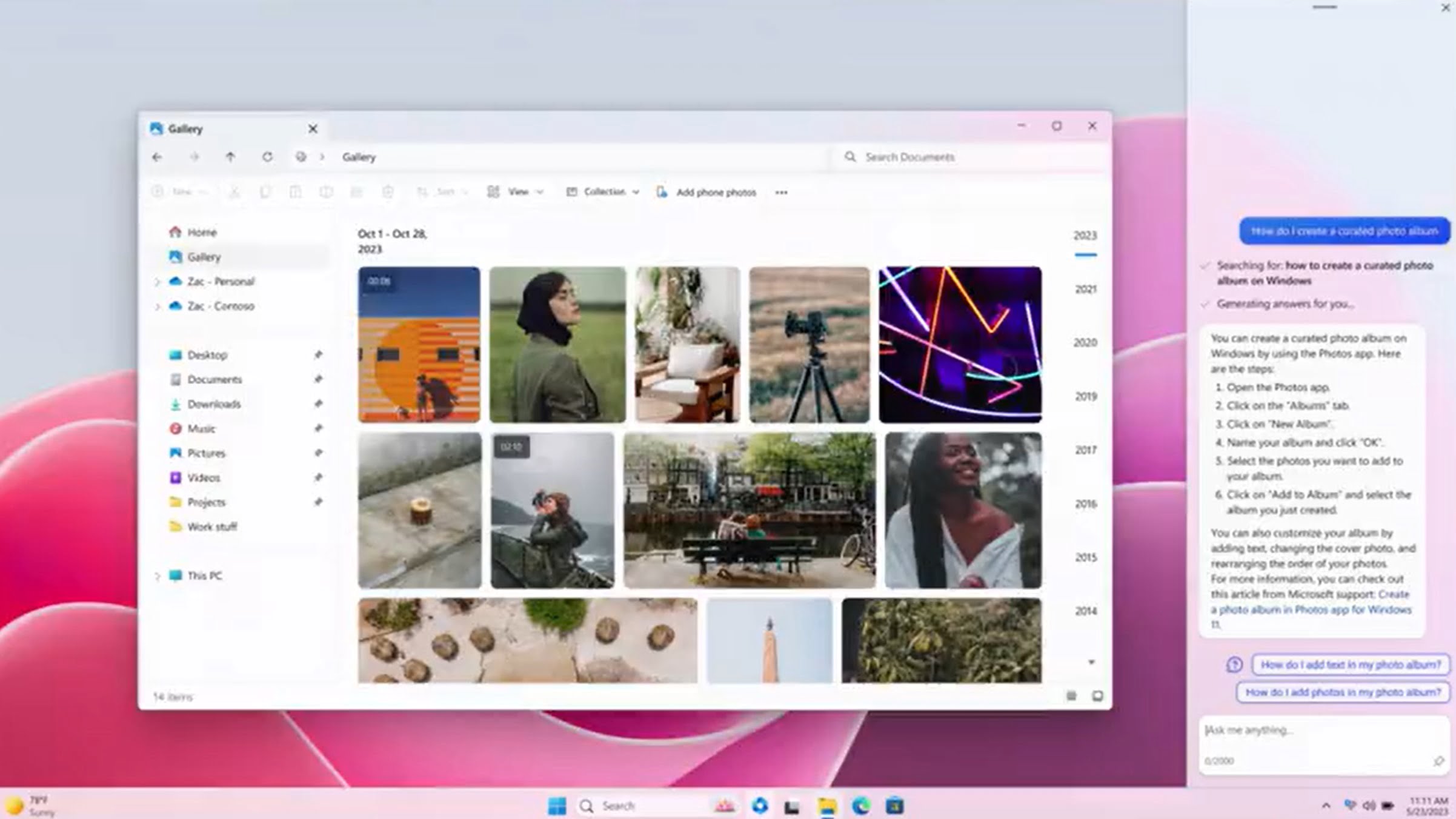 It's great to see that Microsoft is finally updating old parts of Windows, areas that haven't been touched in years. Microsoft wants to make Windows 11 the most consistent operating system in terms of user interface, and updating File Explorer is a big step toward that goal.