Unpplugged Performance, an American company specializing in the personalization of Teslas, has decided to embark on the preparation of electric vehicles for law enforcement. The first model is none other than this Tesla Model Y, which will enter service with the police force in South Pasedena, California.
If you regularly follow the news of the electric automobile and more specifically of Tesla, the name ofUnplugged Performance may be telling you something. For 10 years now, this American company has established itself as the number 1 Tesla tuner. "With our line of stylish, performance parts made in the USA, we are solely focused on the holistic development and enhancement of all Tesla cars." writes the company on its site.
Over the years, Unplugged Performance has diversified its business to offer complete Tesla customizations, both for the general public and for motorsports. We remember, for example, these Tesla Model 3 and Model S prepared for the circuit with astounding performance. In 2021, Tesla has also decided to enter into a partnership with Unpplugged Performance, thus allowing the company to collaborate closely with the American manufacturer.
And at a time when more and more countries are opting for electric to equip their police forces, Unpplugged Performance has decided to enter this market in turn. To do this, the company created a new division called UpFit. For the occasion, the company has just unveiled its first police Tesla Model Y.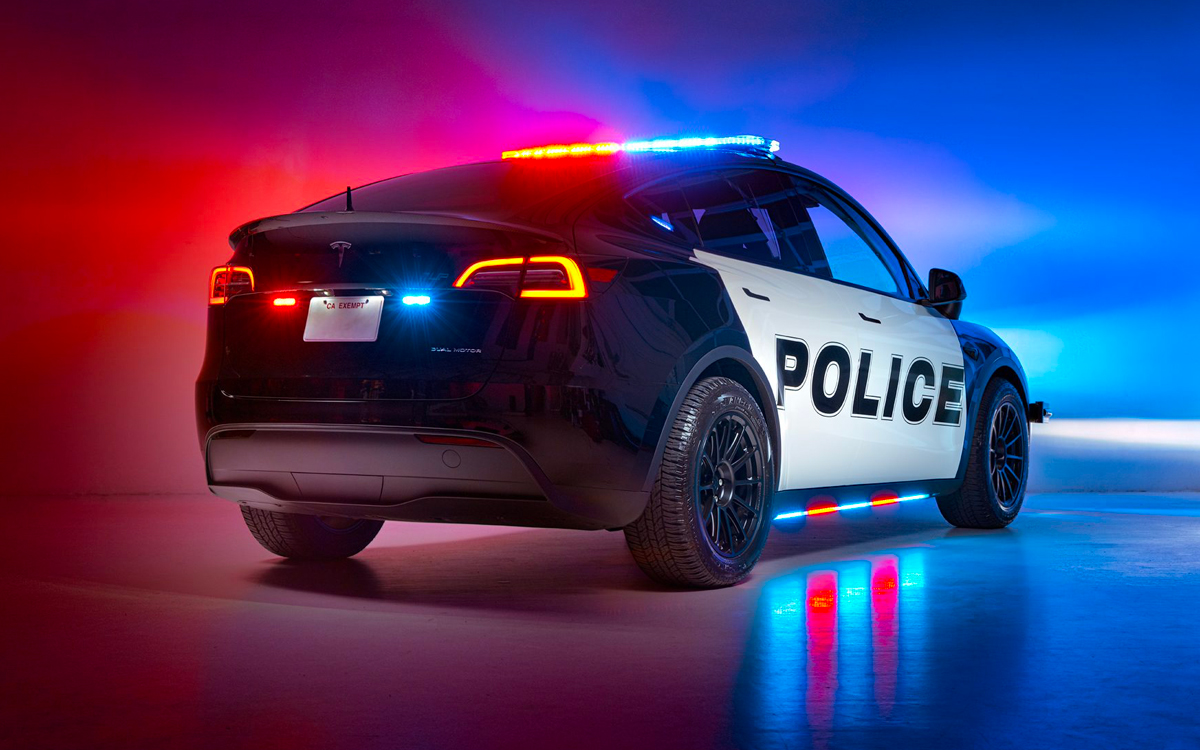 Unpplugged Performance presents its 1st patrol Tesla
This specially prepared version will enter service with the South Pasadena (California) police, which has decided to renew its entire fleet of patrol cars. As you can imagine, we find on this Model Y all the paraphernalia of police cars : the markings of course, without forgetting an imposing bull bar, special rims and reinforced all-terrain tires. The interior was fully fitted out to carry inmates aft, with a glazed area separating the forward and aft cockpits.
As Unpplugged Performance points out, this Tesla Model Y has many advantages compared to the Ford Interceptor hybrids used in large numbers by the American police force:
vehicle cost : $50,590 versus $59,000
Vehicle availability : immediate against 10 to 24 months delay
0 to 100 km/h: between 3.5 and 4.8 seconds against 5.6 seconds
Savings achieved in 5 years (fuel, maintenance): $27,012 versus $0
Remote software updates : available and not possible on Ford Interceptors
In addition, the Model Y also benefits from the brand's technological advantages, starting the armada of on-board video sensors which make it possible to film the surroundings of the vehicle. For the forces of order, the electric allows especially to achieve drastic savings on fuel. While a 2018 Ford Interceptor burns over 6,000 liters of gasoline per year on average at idle, an EV can maintain air conditioning and communications equipment with negligible impact on range.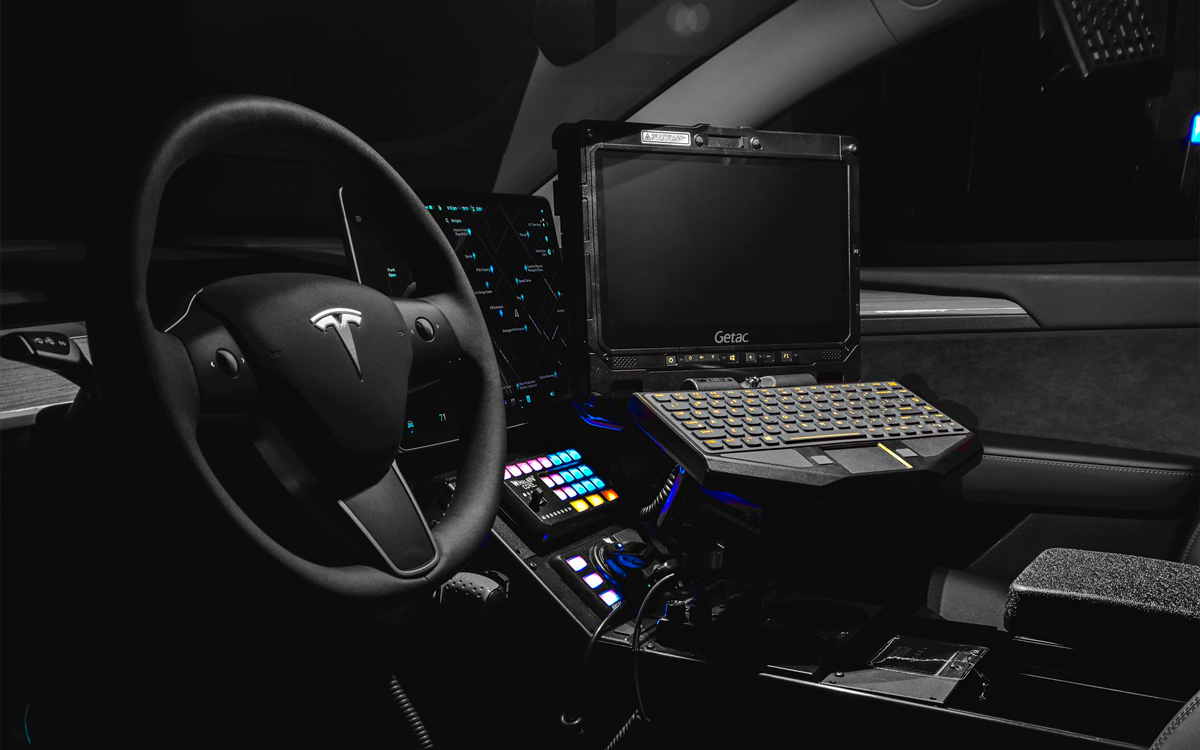 Source: Unplugged Performance