TikTok is running tests with a chatbot of artificial intelligence called Tacowhich has the ability to recommend videos based on user queries.
If implemented widely, this chatbot could have a significant impact on searching and browsing within the app, according to Daniel Buchuk of Watchful Technologies.
How does Taco work?
In the screenshots shared by Buchuk with the specialized medium The Verge, it can be seen that Tako is located on the profile icon of TikTokto the right of a video.
Tapping it opens a chat screen where the bot seems to be able to answer various queries. It is not clear which AI model you are using TikTok to drive Taco.
Taco will provide suggested prompts to help the user start a conversation with the bot.
Buchuk mentioned that Tako on TikTok shows videos related to queries, such as food recipes or art exhibitions in Paris, along with suggestions.
In a screenshot, Taco suggests the message: "What is the meaning of the coronation of King Carlos III?"
TikTok seeks to empower search and discovery on its platform
Zachary Kizer, spokesman for TikTok, indicated that the Tako is a "limited experiment" and is not available to users in North America or Europe. The company announced in a tweet that the test is taking place exclusively in the Philippines.
In an email statement, TikTok stated that they are constantly exploring new technologies that provide value to their community.
TikTok seeks to improve search and discovery in select markets, learning from its community to create a safe and creative environment.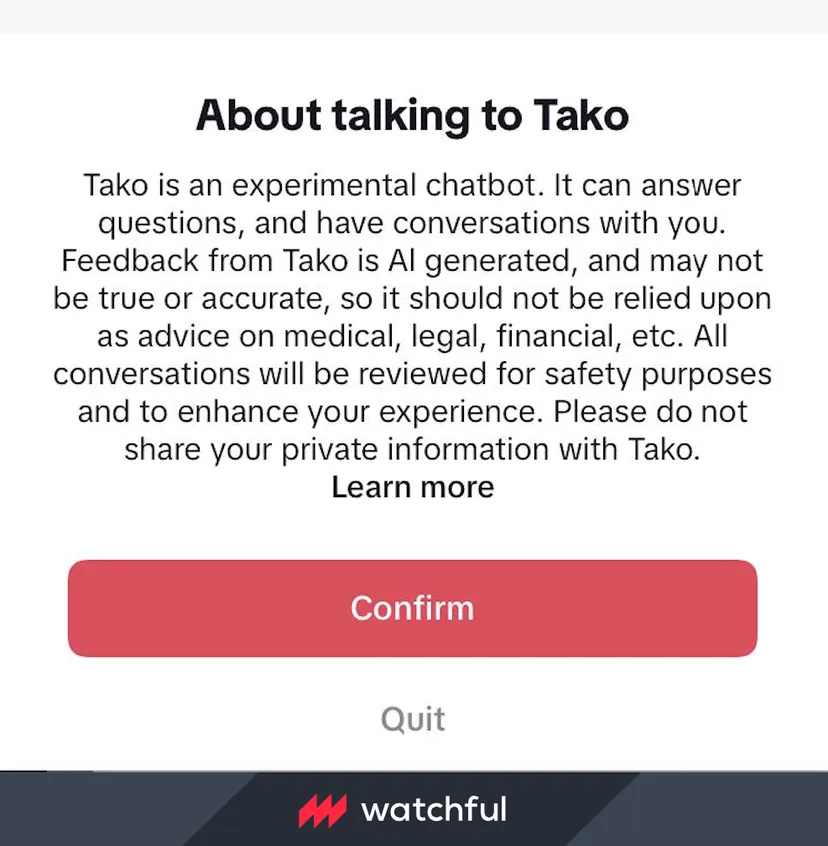 According to attorney Josh Gerben, TikTok filed for trademark registration for its chatbot called Tako, signaling its readiness for a broader rollout.
This follows the trend of other social media apps that have dabbled in the chatbot arena in recent months.
Snapchat offered its My AI bot for free, while Mark Zuckerberg announced his intention to bring AI agents to billions of users during a Meta investor meeting.