Just Dance is one of those franchises that are essential to have a good time with the whole family, it is unpretentious fun but in its 2023 edition it has surprising improvements.
The series is a staple in Ubisoft's vast catalog of games that generates huge financial returns.
What Just Dance 2023 bets on is to have fun without major complications.
This results in many non-gaming people coming to play a game thanks to the fact that its learning curve is very simple. If we add to this the songs of the moment we have a winning combo that results in sure success in sales.
An already known and effective gameplay
The gameplay of Just Dance is one of the simplest in the world, it asks the players to imitate the choreographies that appear on the screen that are accompanied by the songs of the moment.
To play Just Dance 2023 you have to download the official app of the game to your Smartphone.
The application is free and serves as a motion sensor for the game leaving aside peripherals like the defunct Xbox Kinect.
As you may have already figured out, the game only cares about the moves of that hand. While you might think this would cheapen the experience, it actually greatly expands the size of your potential user base.
While the player is free to move their entire body to dance as they wish, the need to be precise with only one hand helps those who, due to desire, age, space, or physical restrictions, cannot do all the moves to have the opportunity to keep up with the game.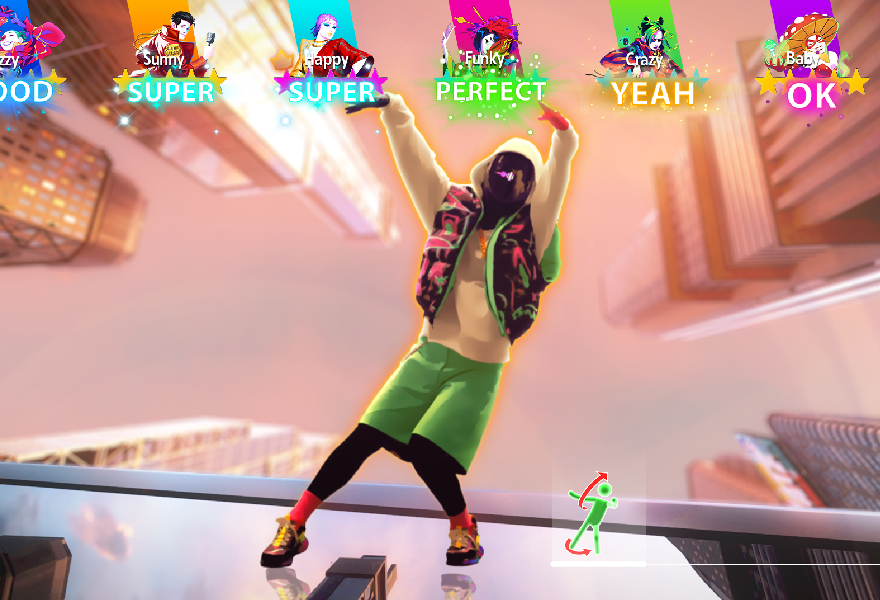 The improvements coming to Just Dance 2023
It's time to talk about everything new that has been added to Just Dance 2023 in search of remaining relevant to its fans.
Just Dance for the first time offers full online play for up to five of your friends or family from around the world in online groups.
All players will be connected through the host menu, which will allow them to interact with each other through a system of emoticons in order to communicate in a more fun way.
The inclusion of the online mode opens many doors for social interaction, one of the main characteristics of the franchise.
You can also continue to enjoy local multiplayer, while online party matchmaking will be available in a future update.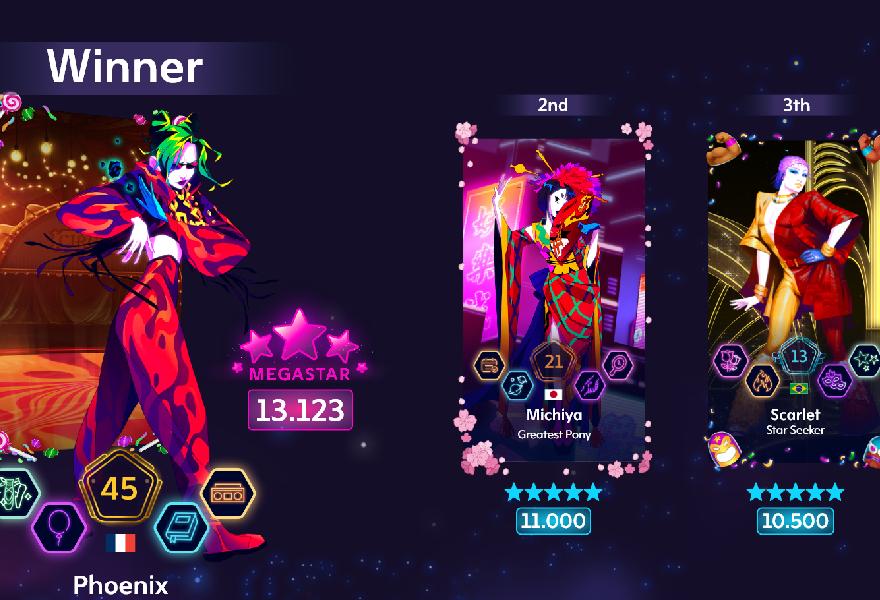 A renewed and friendlier interface
Just Dance 2023 has a complete change in the appearance of its interface, making it more current by offering more intuitive navigation menus that make it easier for players to scroll to select the song they want to dance to.
In addition to the above, the design of the game environment was improved, offering immersive 3D worlds with improvements in the appearance of the trainers that now look more detailed.
Another big change is the movement that the camera has during each of the dances that now feels more dynamic and fluid.
The new recommendation system offers personalized playlists and curated songs depending on the player's tastes.
So we have a playlist classified by moods, if you want to exercise and a long etc.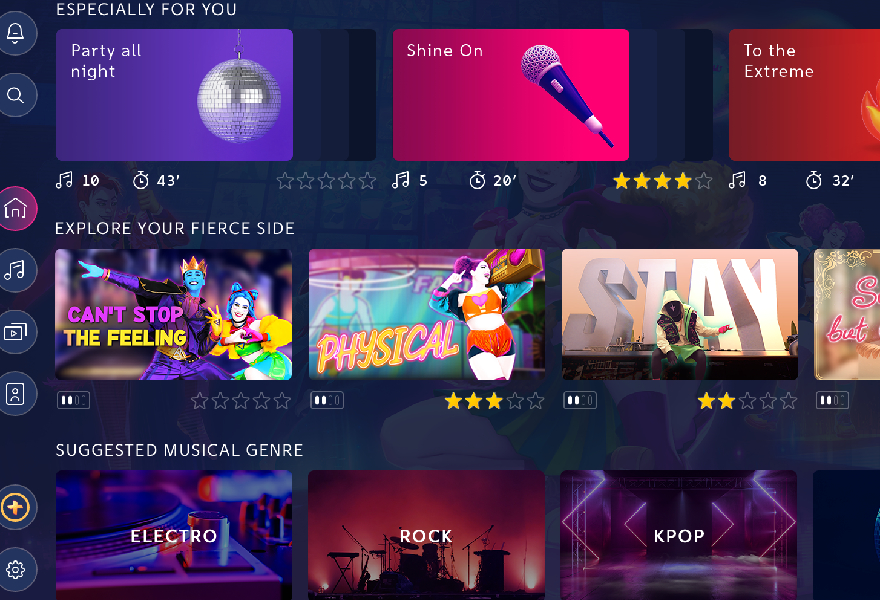 Dancing gives you prizes in Just Dance
The new progression system allows you to earn in-game points for each completed dance. These points are used to unlock new rewards within Just Dance that you can use on your dancer card.
You can personalize your dancer card according to your style, modifying the avatar, the background, the border, the name badge and the alias.
You can also redeem points to receive new emotes, which can be used to communicate with other players in online groups.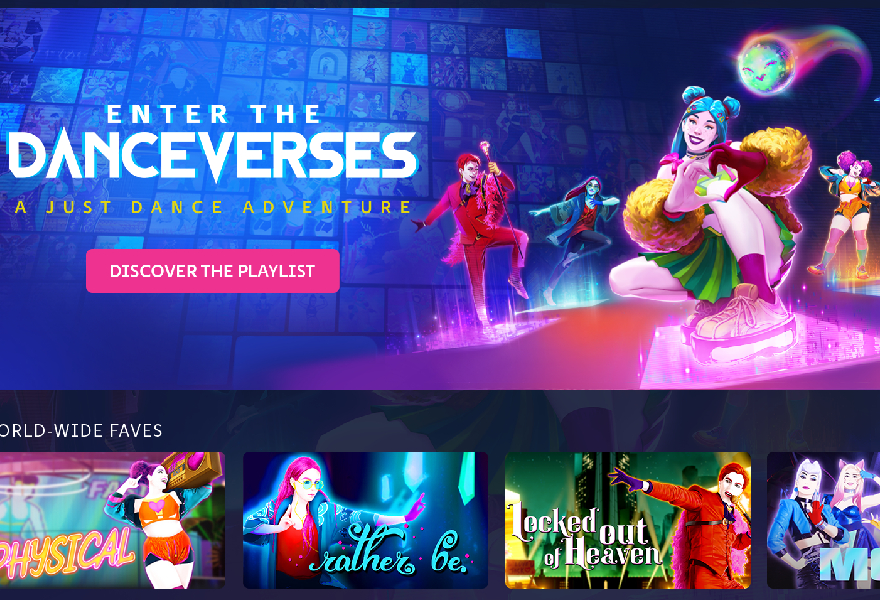 The party continues with Just dance +
Ubisoft has understood how the market for streaming services moves and with Just Dance+ it joins them.
Just Dance+ is the subscription-based streaming service that gives you access to a catalog each of more than 150 songs from previous Just Dance installments.
The company confirms that additional exclusive songs and new content will be added to the game throughout the year.
This track list offered by the 2023 edition of Just Dance is very solid and that dance fans will not want to miss:
"If You Wanna Party" by The Just Dancers
"Anything I Do" by CLiQ Ft. Ms. Banks, Alika
"As It Was" by Harry Styles
"Boy With Luv" by BTS Ft. Halsey
"Bring Me To Life" by Evanescence
"CAN'T STOP THE FEELING!" Justin Timberlake
"Danger! High Voltage" by Electric Six
"Disco Inferno" by The Trammps
"drivers license" by Olivia Rodrigo
"Dynamite" by BTS
"Good Ones" by Charli XCX
"Heat Waves" by Glass Animals
"I Knew You Were Trouble" by Taylor Swift
"Locked Out of Heaven" by Bruno Mars
"Love Me Land" by Zara Larsson
"Magic" by Kylie Minogue
"Majesty" by Apashe ft. Wasiu
"Million Dollar Baby" by Ava Max
"MORE" by K/DA Ft. Madison Beer, (G)I-DLE, Lexie Liu, Jaira
Burns & Seraphine
"Numb" by Linkin Park
a lot of dancing
"Physical" by Dua Lipa
"Psycho" by Red Velvet
"Radioactive" by Imagine Dragons
"Rather Be" by Clean Bandit Ft. Jess Glynne
"Sissy That Walk" by RuPaul
"STAY" by The Kid LAROI & Justin Bieber
"Sweet But Psycho" by Ava Max
"Telephone" by Lady Gaga Ft. Beyoncé
"Therefore, I Am" by Billie Eilish
«"Top of the World" by Shawn Mendes
"Toxic" by Britney Spears
"Walking On Sunshine" by Top Culture
"WANNABE" by ITZY
"Watch Out for This (Bumaye)" by Major Lazer, The Flexican, FS
Green & Busy Signal
"We Don't Talk About Bruno" by Disney's Charm
"Welcome to the Playground" by Bea Miller
"Witch" by Apashe Ft. Alina Pash
"Woman" by Doja Cat
"Wouldn't It Be Nice" by The Sunlight Shakers
"Zooby Doo" by Tigermonkey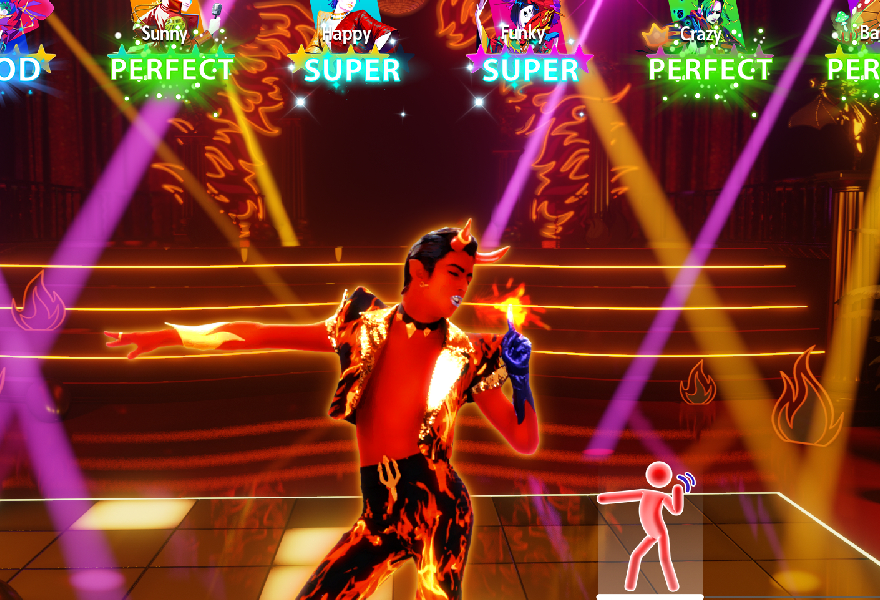 Just Dance 2023 is a step or rather a huge leap in the user experience when interacting with the game, making the interface easier, on the other hand, finally adding the online mode gives rise to a global experience that was already necessary for gamers. franchise fans.
If you want to experience a game where your family or friends can participate, Just Dance 2023 is the ideal recommendation.
We have more reviews for you on our Youtube channel Unocero Gaming subscribe.