The arrival of a new proposal in the genre of Survival Horror is always accompanied by great doubts. Can The Callisto Protocol live up to the hype, or will it be lost in the vacuum of space where no one can hear its screams? Here we tell you.
Talking about The Callisto protocol brings back memories of a title that took the industry by surprise more than 10 years ago, and no wonder since the director of this project, Glen Schofield, was also one of the co-creators of Dead. Space; Situation that can be beneficial or counterproductive for this new intellectual property.
What is it about?
In The Callisto Protocol we will take on the role of Jacob Lee, a pilot of a ship that was transporting a cargo and who, by chance, ends up imprisoned in the Black Iron prison, a maximum security facility located on the dead moon of Jupiter. Callisto.
But soon things would get out of control, unleashing chaos inside Black Iron and forcing Jacob to push his skills to the maximum to survive and escape from that place.
This new IP joins the growing list of titles that have names of famous actors in their ranks, this time Jacob Lee is played by actor Josh Duhamel, whom you surely remember from the Transformers movies. Also the actress Karen Fukuhara, whom we have recently seen in the The Boys series as Kimiko, is part of The Callisto Protocol as one of her key characters.
In space no one will hear your screams
It is the year 2320 and humans have managed to explore the solar system, for some reason someone decided that it would be a good idea to build a maximum security prison on one of Jupiter's moons. The landscape is bleak, you can feel the cold of nowhere and the noise of silence, the crunch of frozen metal colliding with each other and in the distance the empty cries of the poor souls trapped in Black Iron.
One of the brightest points in The Callisto Protocol is its setting, a good art direction in the different settings that we will visit throughout our adventure and an incredible audio design that is much more enjoyed with a good pair of headphones.
These elements make going through the different areas of Black Iron quite an experience, since we will not only have to listen to everything that happens around us in order to survive, we will also have to pay close attention to what we cannot see clearly in the shadows or mist, because we must always be very clear that here we are the prey.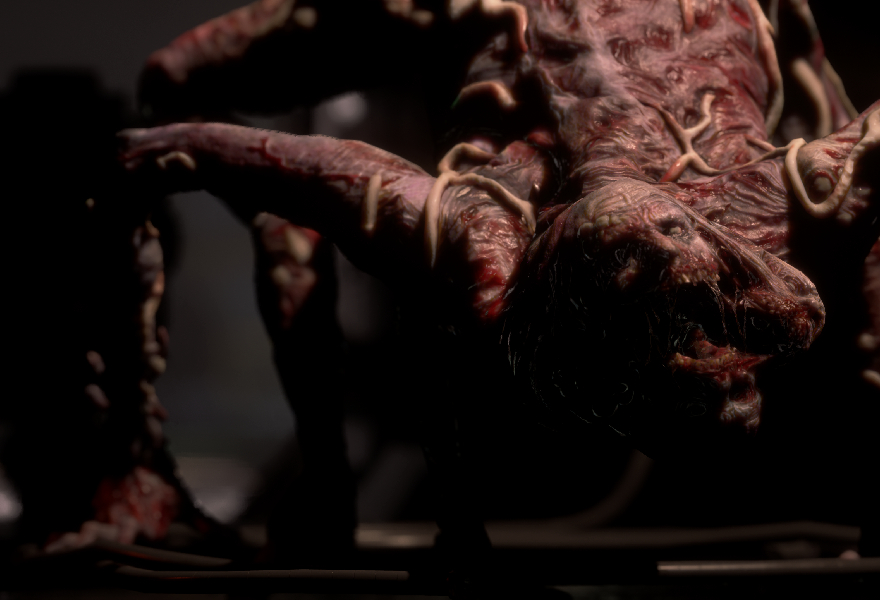 The gameplay of The Callisto Protocol
Perhaps The Callisto Protocol, being a kind of spiritual sequel to Dead Space, sins by being so similar to the original version, but it is in its differences where we can find more value for this new title.
At first glance we can tell that it is a shameless copy, having the health meter always in view on the neck of our character, in the same way as the energy level of our gadgets and the number of bullets available on our weapons, yes, We already noticed that, but the big difference is in the execution of the gameplay.
Forget about shooting anything that moves or trying reckless moves against multiple enemies.
Here playing smart is the key, although you have a variety of weapons to stop the creatures that dwell in the shadows of Black Iron, most of the time you will have to make do with your melee weapon, that is why The Callisto Protocol implements a combat system that allows you to dodge the attacks of the creatures and thus get brief openings to apply a counter and defend yourself.
This means that you will have to master this dodging and blocking system in order to survive the attacks of the creatures.
The weapons of the game
You can also add a true shot with an auto gauge that is achieved by landing a certain number of hits and is much more effective than just starting to shoot wildly.
But the most interesting in our range of options for combat is the GRP (Grip) Glove, an attachment that gives us the ability to move things and enemies as if it were telekinesis.
With this we can launch objects such as projectiles to cause critical damage, use the creatures as shields to cover ourselves from the attacks of other creatures or simply to take the enemies and throw them into the void to die or against some environmental hazard such as fans, walls with spikes or shredders.
Honestly, the GRP is a great tool, although its use is quite limited due to its battery life, which we can increase as we progress.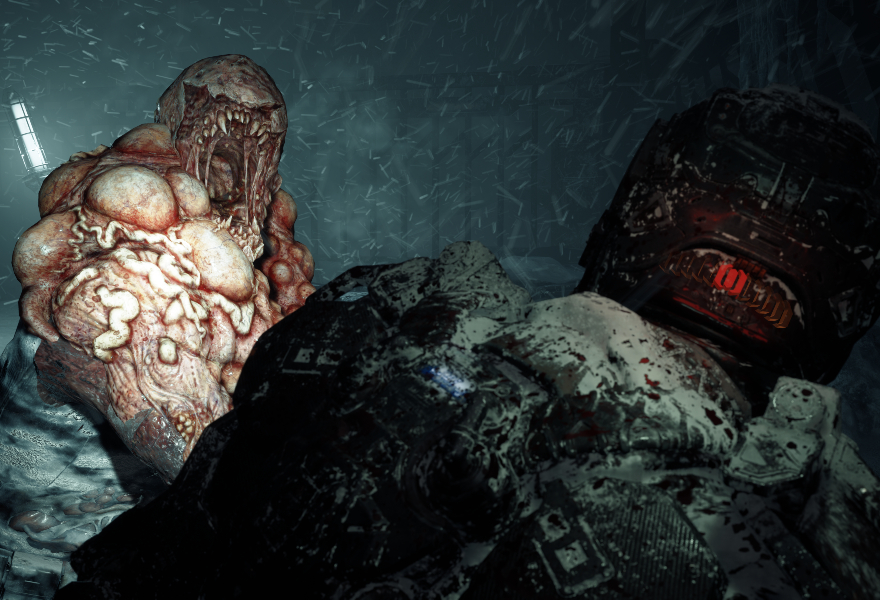 Progress
Although at first we will start with a very rudimentary metal pickaxe, the progress system allows us to exchange weapons and add more accessories to our inventory.
We will have a station that works as an object printer, here we can enter plans to make new weapons, add improvements to those we already have or simply buy resources such as health bars or ammunition.
It's as simple as it sounds, the real problem is that this works based on money and as you can imagine, money is quite scarce, the best way to get this Callisto coin is to sell components that have no use, although of course, too We can find some loose coins in the environment.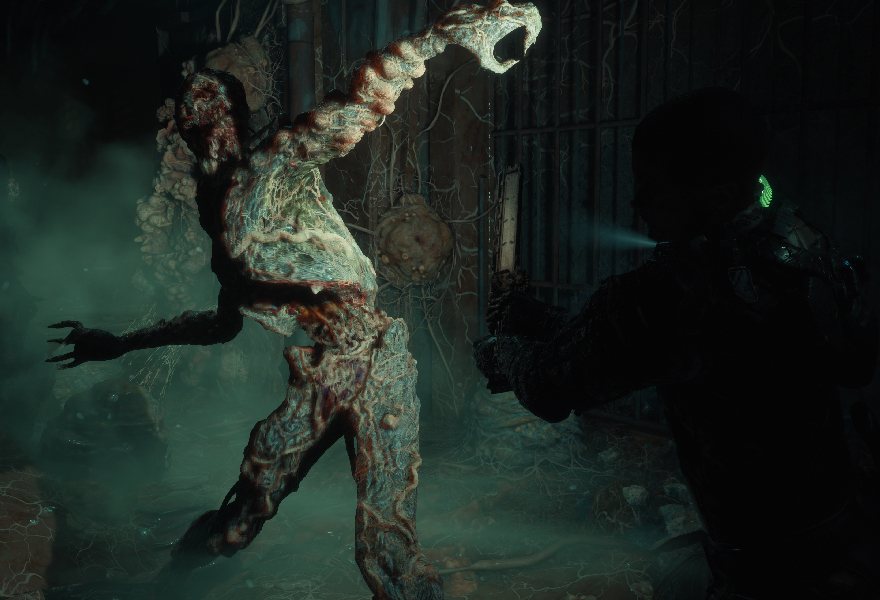 An interesting mix in The Callisto Protocol
While The Callisto Protocol could pass as a Dead Space clone for the simple fact of emulating similar gameplay with great art direction, next-gen graphics, and being able to run at dynamic resolution at 60 frames per second.
Striking Distance Studios decided to add other nuances to make this immersive experience even more special, since one of the most important mechanics is stealth.
It is almost impossible to advance if you try to face all the enemies, especially when you find more than one creature in a room, because clearly these monsters physically outnumber you and the game makes sure to let you know with each death you accumulate .
It is here where we realize that being able to keep your distance, hide behind walls as if it were Metal Gear Solid and silently eliminate enemies, give it a different touch that makes The Callisto Protocol a unique experience.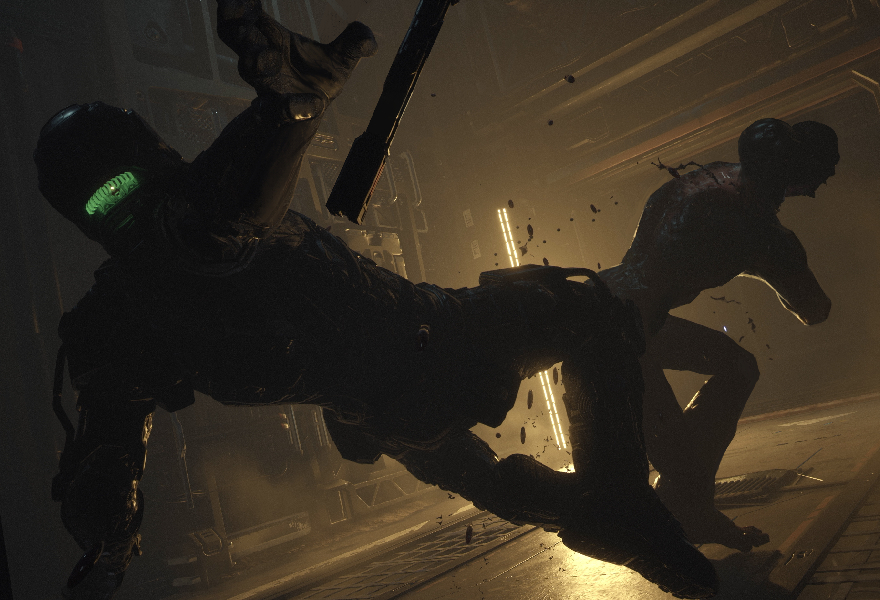 a dose of gore
But if all else fails, the enemies discover you, you run out of bullets, you can't master the melee combat system to dodge attacks or you are simply caught off guard by some creature, rest assured that you will end up dying and it will pass very often
It is clear that The Callisto Protocol focused a lot of its resources on the gore design, not only the designs of the creatures have a great detail in their deformations to make them look as grotesque as possible.
The death sequences are also highly detailed, from being dismembered by a furious creature, to seeing how our protagonist's skull is split in half in great detail.
These touches of gore serve to disturb the player who perhaps has been playing for several hours and has had to see many game over sequences, since as I said before, advancing in The Callisto Protocol can be very difficult if you can't master the mechanics of combat.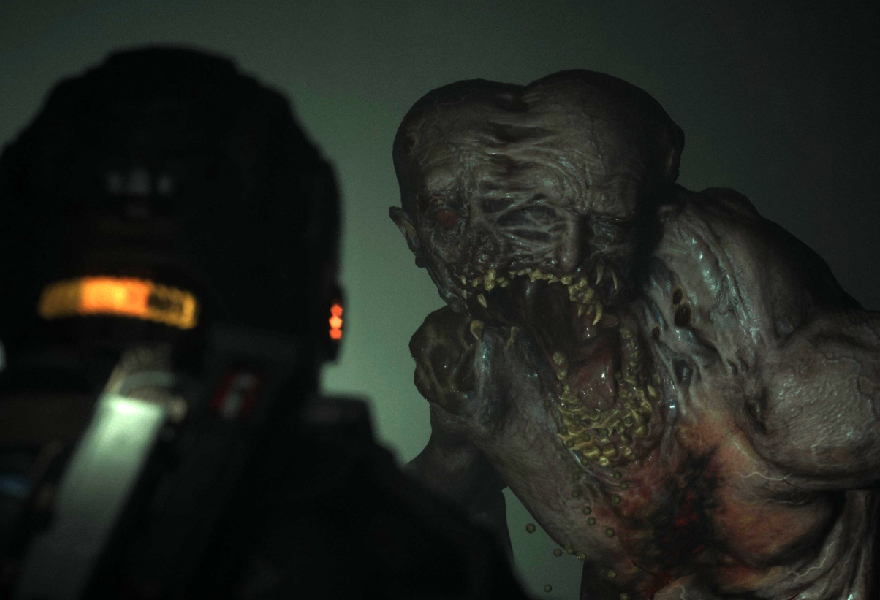 Is The Callisto Protocol worth it?
The Callisto Protocol is quite an experience, it fits perfectly as a spiritual sequel to Dead Space, adding unique gameplay points that make this survival horror shine by itself and that will make this journey in cold space an adventure that you will not want leave until the end.
If it has a bad point, it's that perhaps for some the melee combat system can be tedious, especially if you're not very good at coordinating reaction times.
But the stage design, the surround sound, the variety of enemies and the gameplay mechanics make The Callisto Protocol a game that you have to try.