FIFA has always offered to play with real football players and teams (even if the names are not always like Juventus in recent years). For the first time, the famous EA Sports game will offer players a fictional team straight out of a hit TV series!
The AFC Richmond of Ted Lasso in FIFA 23
Like many companies that have collaborated with the Ted Lasso series, EA Sports wants enjoy success original content from Apple to drive more FIFA 23 sales on consoles and PC. The game teams that are responsible for model players and coaches have taken time in recent weeks to create a virtual "Ted Lasso" as well as the AFC Richmond team.
FIFA 23 players will be able to select AFC Richmond to play matches against real teams Premier League and other championships across Europe and the rest of the world.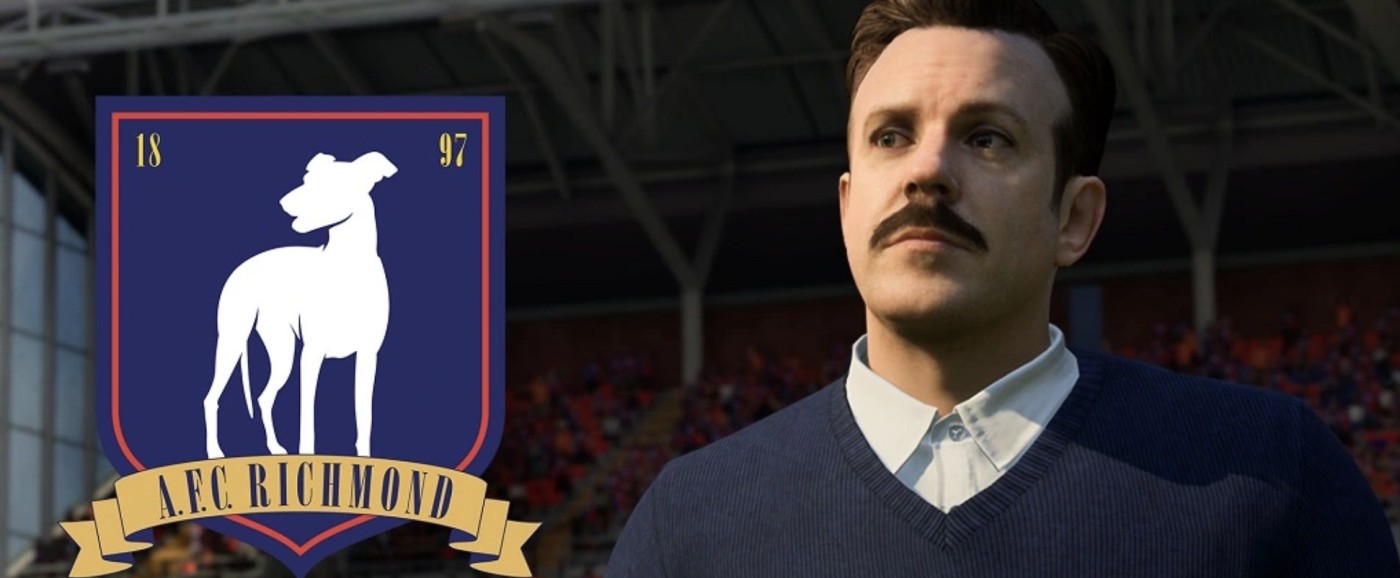 The rumors about this collaboration started yesterday, several tweets which did not formalize it, implying that AFC Richmond could be in FIFA 23 next to a unique agreement and exclusive between Apple and EA Sports.
Today, the official EA Sports FIFA account announced the collaboration by tweeting:

Believe it. #FIFA23 ×@TedLasso
He's proven he belongs in the game, now Ted Lasso and @AFCRichmond are playable in FIFA 23 from September 30.
As EA Sports explains on its site, you can choose Ted Lasso as a coach in Career mode, or manage AFC Richmond by swapping it for a Premier League team or any other championship available in Career mode. AFC Richmond will be available in Career, Kick-Off, Online Friendlies and Online Seasons modes. You can also play in the Greyhounds stadium: Nelson Road.
EA Sports goes on to outline the approach taken in FIFA 23 Ultimate Team™:

You can show your love for AFC Richmond with a range of customization items including authentic shirts and tifos. You will also have the option to select Ted Lasso or Coach Beard as your club manager. All AFC Richmond content in FUT will be available through Objectives and Challenges.
The amount of the agreement between Apple and Ted Lasso is secret for now, but it's a safe bet that EA paid a gigantic sum to model Jason Sueikis as well as use the name "Ted Lasso" and "AFC Richmond" on FIFA 23.
If the idea is good, it is not sure that this is the team with which you will win the most matches… If you have followed the different seasons of Ted Lasso, you have probably noticed that the AFC team Richmond is more expert in defeat what a victory!
Believe it. #FIFA23 x @TedLasso

He's proven he belongs in the game, now Ted Lasso and @AFCRichmond are playable in FIFA 23 starting September 30.

Learn more 👇https://t.co/n4eQXTC4f4 pic.twitter.com/M9tIiqKHPx

— EA SPORTS FIFA (@EASPORTSFIFA) September 21, 2022