---
Chinese smartphone company Vivo, It managed to make a name for itself with the X90 series it launched last week. The X90 Pro+, which stands out as the most powerful model of the series, managed to distinguish itself from both the other models in the series and its competitors in terms of camera. On the back of the phone, there is a 4-camera setup consisting of 50.3MP + 64MP + 50MP + 48MP, while on the front there is a 32MP selfie camera. Especially with this setup iPhone 14 Pro The first comparison results of Vivo X90 Pro +, which is shown as a competitor to the model, have also arrived.
With both day and night shots iPhone 14 Pro Compared to the Vivo X90 Pro+, we have to point out that while it manages to capture more realistic poses than its rival, there are still no big differences.
Vivo X90 Pro +'s camera slapped iPhone 14 Pro!
Let's also point out that we have already passed through the periods when the flagship models reached the top levels and the photo quality was at its peak.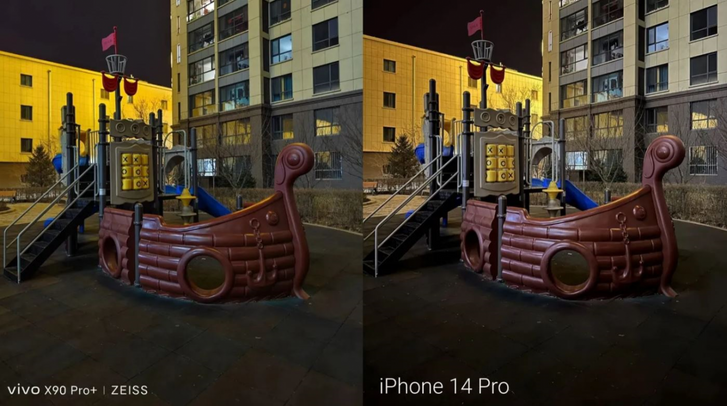 Finally, if we remember other basic features of Vivo X90 Pro+. This phone power Snapdragon 8 Gen 2 from the chipset. Processor cluster with 12GB RAM + 256GB internal storage and 12GB RAM + 512GB the phone electrical power, which supports it with internal storage units, 4,700mAh takes it from the battery. Let us remind you again that the phone can reach 100% fullness in 33 minutes thanks to its 80W fast charging support.