1 hour ago
AppleWatch
Alban Martin

React
The watchOS 8.5 firmware for the Apple Watch was released last week, and while it came with only a few meager new features, it still broke a feature exclusive to the Apple Watch Series 7. According to several customers, watchOS 8.5 seems to no longer support fast charging…
A regression introduced by watchOS 8.5


One rare advantage of the Apple Watch Series 7 over the previous model is support for fast charging, in addition to the edge-to-edge screen. Apple claims that with fast charging, the battery level of your Apple Watch Series 7 can go from 0 to 80% in about 45 minutes. However, be aware that customers must afford the necessary USB-C power adapter additionally, as it is not provided in the box.
You can buy any power adapter that supports Power Delivery like the Anker Mini Charger to get fast charging capabilities with the Apple Watch Series 7. There are several power adapters out there, we were even talking about them recently in the iPhone SE 3 accessories.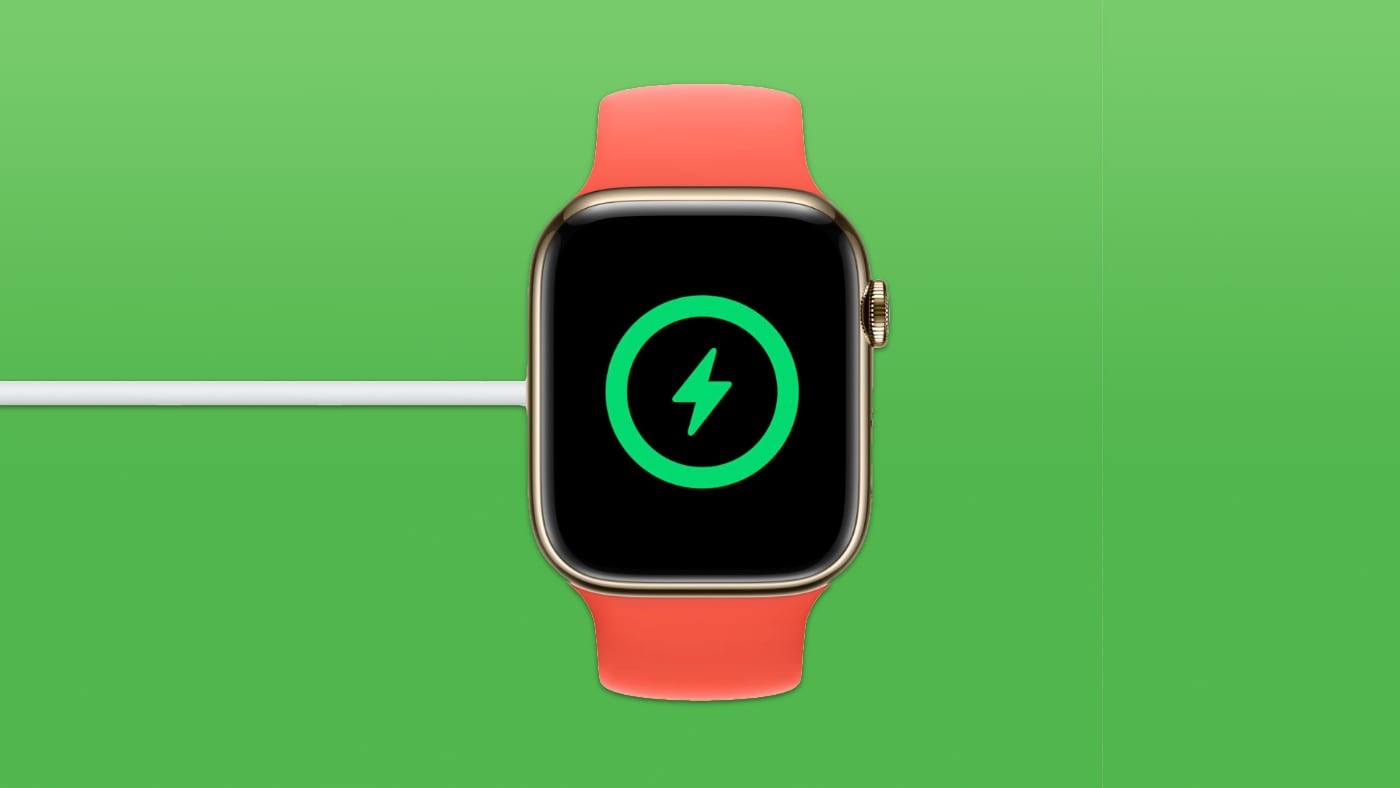 With watchOS 8.5, however, fast charging on the Apple Watch Series 7 no longer seems to work. A number of affected users have taken to Apple's support forums and Reddit to share their experiences since updating to watchOS 8.5. All chargers are concerned, despite the statements of a few people among the comments of the forums cited.
Here are some verbatim:
I can confirm it. My Series 7 took about 15min for 5% loading (63% -> 68%). Original charging cable and charger. It was much faster before the watchOS 8.5 update.
Battery life in general seems to be better.
Since updating to 8.5, my Series 6 only charges to about 49% overnight. I tried shutting down and restarting. Nothing to do. I hope an update will come. Very frustrating.
For me, fast charging after update works after a few tries. The first try still fails (2% in 15 minutes), but removing and reconnecting the charger initiates fast charging. Unfortunately, you can't tell directly whether it works or not and you have to wait a few minutes (different battery state -> working, battery state is the same -> try again).
Mine seems to load half as fast as before the update, maybe… the night before the update I had 40% in 15min, 20%-60% and then 90% in 15min . After the 8.5 update, I got 40% in about 30 minutes, 52%-92%. But maybe it's slowed down because it's at the high end of the load? I guess I should have lowered it to 20%. It seems to charge pretty fast. I mean it's still acceptable. Did you restart the watch and try again?
As proof that this isn't a charger-specific issue, even models capable of delivering plenty of power for multiple devices like Belkin's BoostCharge Pro 3-in-1 are struggling against watchOS 8.5. .
For the moment, Apple has not responded to these customers who have to wait a little longer than usual to recharge their watch. A (very) small misfortune.