If the urge to change TV has been tickling you for a while, it may be time to give it a try. Why ? Well because on the occasion of the French Days, Boulanger offers you nice discounts on the best Samsung televisions.
Today is the start of the fall session of French Days and many e-merchants have already drawn their best offers on many products from their catalogs. This is for example the case of Boulanger who has decided to offer a selection of Samsung televisions at a reduced price. The opportunity to equip yourself with an XXL television to enjoy the upcoming football world cup, or a Neo QLED screen to benefit from unparalleled image quality, without breaking the bank.
Boulanger's Samsung offers in a nutshell:
the QE65QN800 Neo QLED TV at 2,790 euros (€2,290 after ODR) instead of 3,287 euros;
the Neo QLED QE43QN90 TV and its Xbox controller at 1,090 euros (990 euros after ODR) instead of 1,190 euros;
the Samsung The Frame television and its frame offered to €1,190 instead of 1,390 euros;
the QE85QE80 QLED TV at 2,990 euros (€2,690 after ODR) instead of 3,590 euros;
the QE55Q82B QLED TV to 899 euros instead of 1,190 euros.
Neo QLED TVs: unparalleled picture quality
Introduced in 2021, Samsung's Neo QLED screens are among the most impressive on the market and offer high image quality in all circumstances. Behind this range of televisions hides a technology based on the use of Mini LEDs and is positioned behind the screen. In this way, the panel benefits from more numerous backlight zones and therefore, from a higher and more precise luminosity, accompanied by deeper blacks. Add to that the manufacturer's QLED filter, and you get screens that benefit from an intense, precise image, with limited reflections, whatever the viewing angle.
The QE65QN800B television is an excellent representative of this new generation of screens. This 65-inch panel for an 8K definition is a real monster in terms of image capable of sublimating the content it broadcasts, especially since it benefits from compatibility with Dolby Atmos. Connected thanks to the Tizen home OS, it also has an HDMI 2.1 port which makes it an ideal companion for those who wish to take full advantage of current game consoles.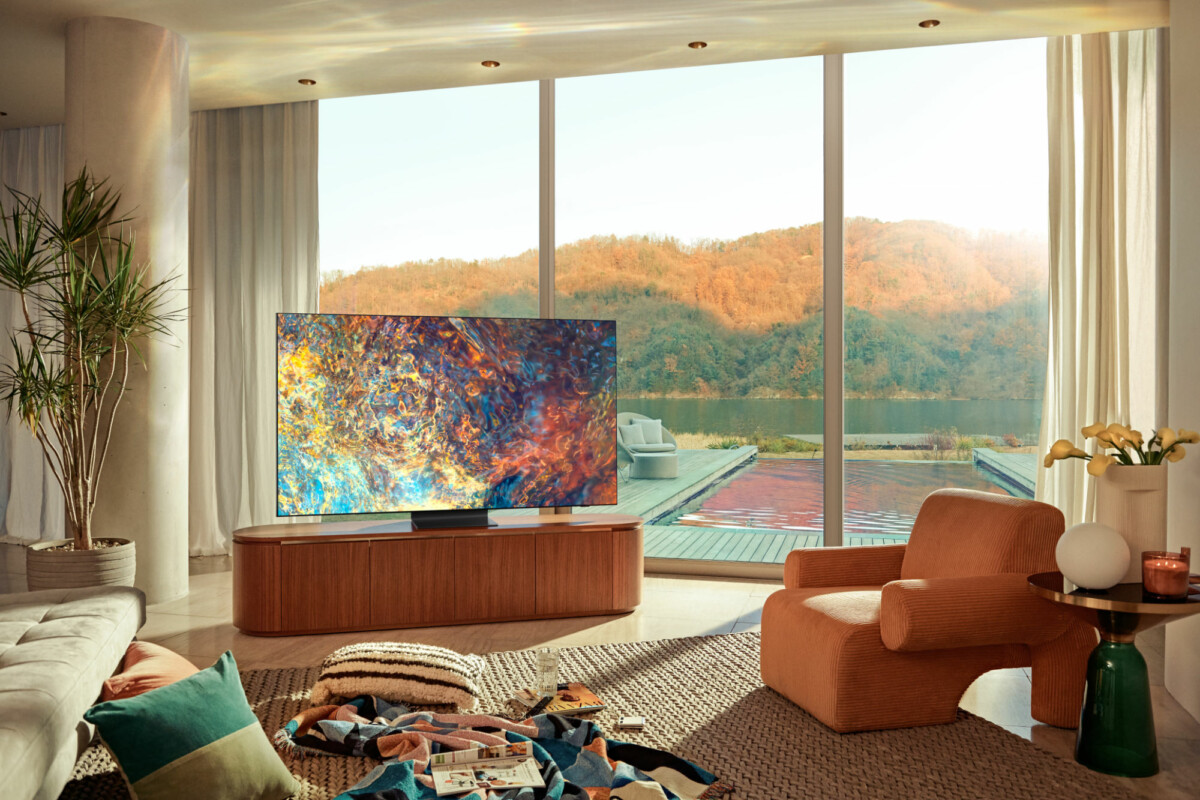 At the moment, and for the duration of the French Days, the QE65QN800B television is benefiting from a discount of 500 euros which brings its price down to 2,790 euros. For any purchase until September 26, 2022, no less than 500 euros will be reimbursed under a Samsung ODR. This therefore brings the television down to 2,290 euros.
The Neo QLED QE43QN90B TV for its part offers a smaller diagonal (43 inches) and is limited to 4K (which is already more than enough for most uses). For the rest, hard to find fault with. The image quality is there, as are the connected features thanks to Tizen and access to many connected SVoD and assistant services. The presence of an HMDI 2.1 port also allows you to enjoy the latest consoles in 4K up to 120 fps. With its small size, this Neo QLED TV can very well act as a monitor dedicated to games.
It is also not for nothing that Boulanger offers you to get an Xbox controller and three months of Game Pass subscription for any purchase of this television. For the French Days, the QE43QN90B is available for 1,090 euros. Finally, note that an ODR is available on this product, and that you can obtain an additional 100 euros reduction, until September 26, 2022.
Samsung The Frame: elegance and discretion
If Samsung televisions are now known and recognized for the quality of their panel, we must not forget that the manufacturer also offers the most aesthetic televisions on the market. With The Frame, Samsung delivers a flawless score.
Built like a painting, this screen has a frame and has a service to display works of art when it is on standby. This allows it to blend into the decor very simply. On the technical side, we end up with a pretty 4K QLED panel which fully benefits from Samsung's know-how in terms of image quality.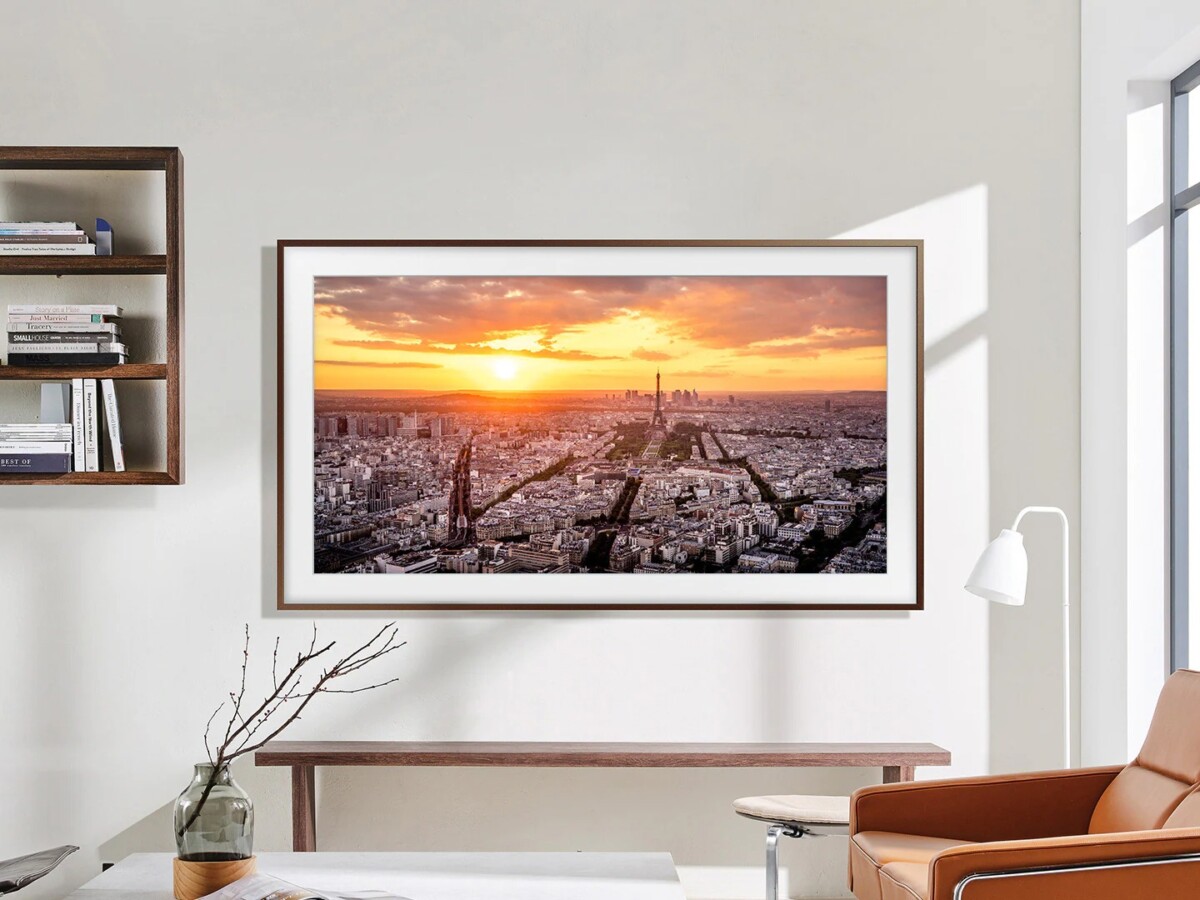 For the French Days, The Frame in a 50-inch version is sold with a discount of 200 euros, which increases it to 1,190 euros. To top it off, an additional frame is offered to you with any purchase in September 2022.
Enjoy Samsung quality without breaking the bank
In addition to its Neo QLED screens and The Frame, Boulanger invites you to discover other Samsung references on sale throughout the French Days period. Starting with the QE85Q80B QLED TV. A screen for the least imposing with its diagonal of more than two meters, and which offers very nice benefits. 4K, HDMI 2.1, 120Hz refresh rate, Tizen, Dolby Atmos and other HDR compatibility are the order of the day.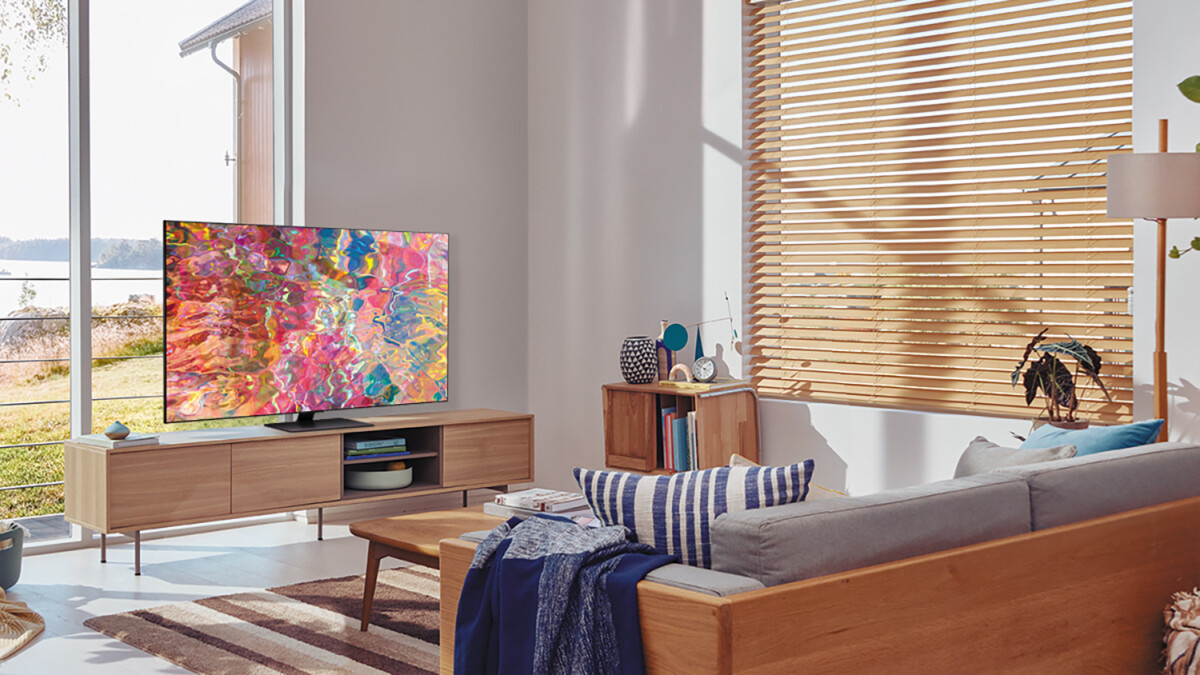 Right now, Boulanger is offering to buy this screen for 2,990 euros instead of the usual 3,590 euros. After ODR of 300 euros (for any purchase until September 26, 2022), the television even drops to 2,690 euros.
If the previous screen seems a bit too big and too expensive, you can always fall back on the QE55Q80B model which offers exactly the same advantages in a more compact format of 55 inches (i.e. 138 cm). Enough to declutter your living room, and above all, to lower the bill since this screen is offered at 899 euros for the duration of the French Days.