WhatsApp updates follow one another at high speed, and the latest is especially for iOS users. The latter now benefit from a text detection function in photos.
The WABetaInfio site, the benchmark for new WhatsApp features, reveals that WhatsApp build 23.5.77 for iOS, in other words, the new Meta messaging update, will offer a feature fantastic to all iPhone owners. To benefit from it, they must make sure their device is running iOS 16.
To read – WhatsApp finally commits to comply with EU consumer protection rules
So what is this great feature that Android smartphones will not be entitled to? It is text detection. Under this somewhat austere name hides a very useful functionality. Sometimes it is much faster to photograph a document than to copy it manually. Or you would like to copy an inspirational quote shared by one of your friends. WhatsApp is now able to extract the text contained in a photograph.
WhatsApp on iOS now has a feature to extract text from photos
To copy the text contained in a photo, it is now very simple. Take out your smartphone, tap on the photo containing the text to copy. Long press on the area you want to convert (even if it means correcting the selection made by iOS), then choose the "Copy" option. All you have to do is paste the textual content into the application of your choice. As you can see in the quick screenshot, the detection works with all types of textswhether handwritten or printed.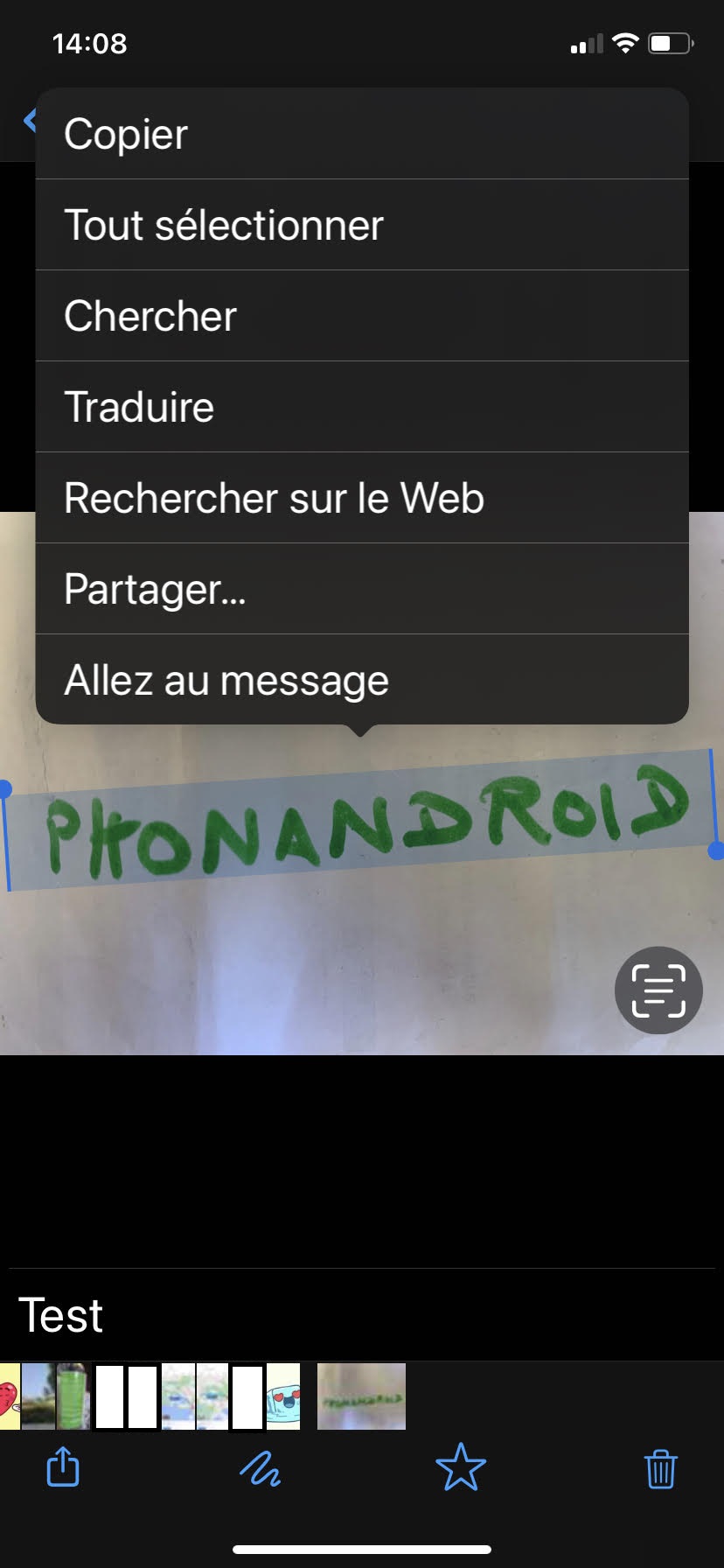 In addition, WhatsApp version 23.5.77 offers two other very interesting new features. You can now use a voice note and share it as a status. To do this, go to the Status tab, press the pencil icon, tap and hold the microphone icon to record. In addition, WhatsApp now supports picture in picture function, which means you can open an app other than WhatsApp during a video without pausing it.
Source: WABetaInfo