Mobile technology has become an integral part of our lives and smartphones have become essential. With so many options available on the market, it can be difficult to decide which one is best for your needs. In this detailed comparison, we are going to evaluate two of the most popular smartphone brands, Motorola and Samsung. Both companies have a wide range of devices in different ranges from high to low with different features and specifications. We are going to analyze which of these brands is better in terms of design, screen, camera, battery, processor, storage, price and other key factors.
Both brands have their strengths and weaknesses.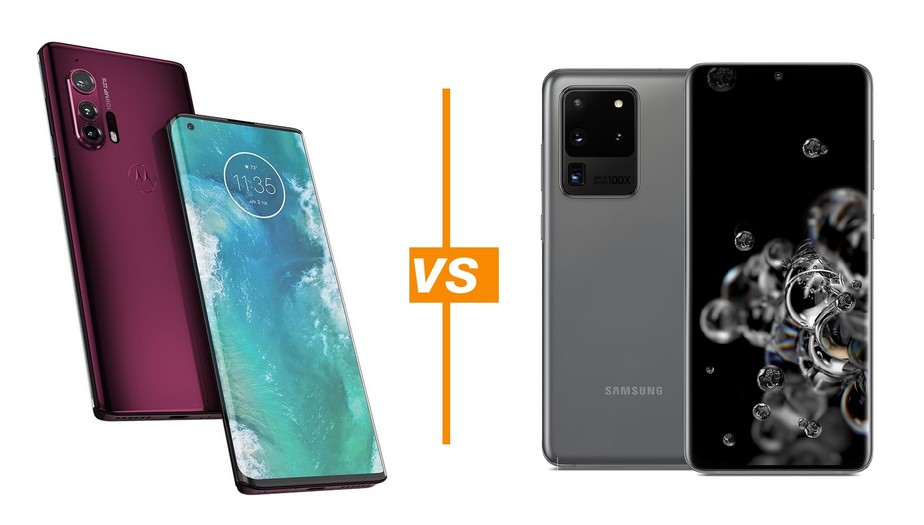 High-end
Let's start with high-end smartphones. In this segment, Samsung and Motorola They offer devices with very advanced features. The Samsung Galaxy S22 Ultra and the Motorola Edge+ are two of the best high-end phones on the market. Both feature state-of-the-art processors, high-resolution AMOLED screens, and high-quality cameras. However, the Galaxy S22 Ultra stands out for its 100X zoom capability, while the Motorola Edge+ features a curved screen and premium design.
Mid-range
In the mid-range, we find a wide variety of smartphones from both brands. The Samsung Galaxy A52 and the Motorola Moto G8 are two examples of mid-range smartphones that offer excellent performance. Both have Snapdragon processors and high-quality Full HD displays. However, the Galaxy A52 stands out for its 64 MP quad camera and 4,500 mAh battery, while the Moto G8 has a 4,000 mAh battery and a 16 MP triple camera.
Low range
In the low range, we find smartphones more affordable with more basic features. The Samsung Galaxy A12 and the Motorola Moto E7 are two examples of low-end smartphones. Both have large screens and decent cameras for their price. However, the Galaxy A12 stands out for its 5,000 mAh battery and octa-core processor, while the Moto E7 has a 4,000 mAh battery and a 48 MP and 2 MP dual camera.
Design
So much Motorola and Samsung have designed smartphones with attractive and elegant designs. Samsung stands out with its sleek, curved design at the rear, while Motorola has a more minimalist design. Both brands offer devices with a large, sharp screen, but Samsung offers a curved screen on some of its devices, giving it a more sophisticated look.
Screen
Screen quality is a key factor in choosing a smartphone, and both Samsung and Motorola have high-quality displays. Samsung has an AMOLED screen technology that offers vibrant colors and deep blacks, while Motorola uses an IPS LCD screen.
It offers accurate colors and good image quality. Also, Samsung offers a higher resolution on most of its devices, which translates to a sharper and clearer screen.
Camera
Camera quality is another important factor to consider when choosing a smartphone. Samsung stands out for its high-quality cameras, which deliver sharp, clear images, even in low-light conditions. On the other hand, Motorola has decent cameras, but not as impressive as Samsung's. However, Motorola devices are usually priced lower compared to Samsung devices.
Battery
Battery life is another key factor influencing the choice of a smartphone. Samsung offers high-capacity batteries in its high-end devices, which translates to a battery life of a full day or more. Motorola also has good battery life in its devices, but in general, Samsung batteries have a higher capacity.
Processor
The processor is one of the most important components in any smartphone., as it influences the performance and speed of the device. Samsung uses high-end processors in its high-end devices, while Motorola uses more modest processors. However, Motorola devices usually have fast and smooth performance due to its clean user interface and no bloatware.
Storage
Storage is an important factor to consider if you plan to store a large amount of data on your smartphone. Samsung and Motorola offer different storage capacities on their devices, from 32GB to 512GB. However, Samsung offers the option to expand storage using a microSD cardwhich can be useful if you need to store more data.
In terms of connectivity, both Samsung and Motorola offer smartphones with 5G, 4G and LTE, as well as Wi-Fi, Bluetooth, GPS and NFC. In terms of internal storage and RAM, both manufacturers offer a wide variety of options in their smartphones.
In conclusion, the choice between a Samsung or Motorola cell phone will depend on your needs and budget. Both brands offer high-quality smartphones in all price ranges. If you are looking for a high-end smartphone, the Samsung Galaxy S21 Ultra is an excellent option due to its zoom capacity and premium design.
If you are looking for a mid-range smartphone, the Samsung Galaxy A52 It is an excellent option for its quad camera and its long-lasting battery. And if you are looking for an affordable smartphone, the Motorola Moto E7 is an excellent option for its dual camera and long battery life. In short, evaluate your needs and budget before making a purchase decision.