One lucky Star Wars fan managed to find a test copy of Battlefront III for PSP while the
gaming
community begs for this footage to be preserved.
Star Wars Battlefront III for PSP did make it to the making but unfortunately, the sequel to the 2005 hit game of the same name was eventually canceled before becoming Star Wars Battlefront: Elite Squadron.
Everything indicates that the development of Battlefront III was advanced enough to send test copies to certain people.
One of which has now seen the light of day after a fan took to Reddit to reveal that they still had a working, near-perfect copy of the game.
Reddit user /u/MissFeepit took to the Official Gaming Subreddit to reveal that her fiancé had a working test copy of Star Wars: Battlefront III on PSP.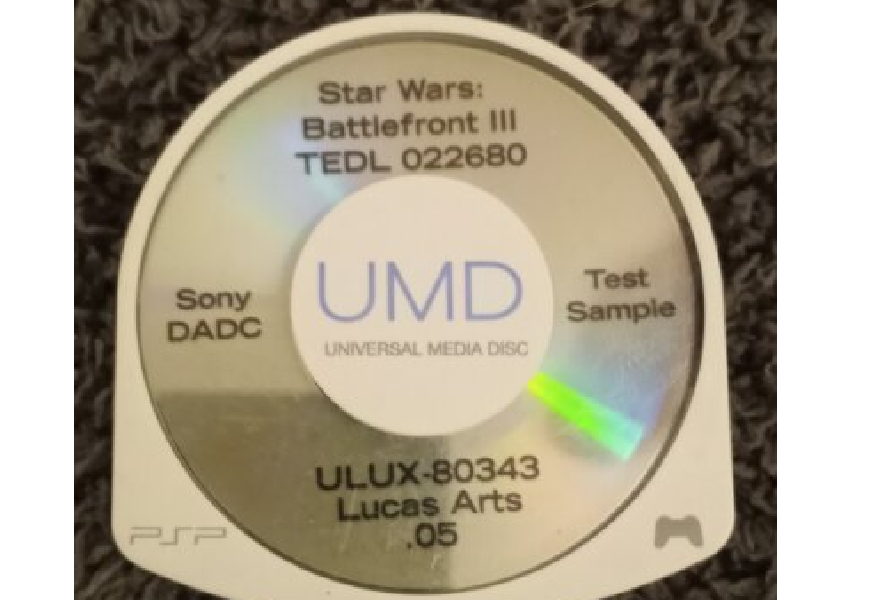 The story behind the copy of Star Wars Battlefront III
According to the Reddit user, Lucasarts was once a client of a relative of his fiances and thus managed to get hold of this relic of the game. They claim that once the game was cancelled, the studio gathered all the assets, but this test cartridge for the PSP somehow managed to slip under the radar.
Many fans pointed out that this is likely a copy of Star Wars Battlefront: Elite Squadron, which was released in 2009 by Rebellion Developments, as Elite Squadron could possibly have used the already developed assets from the canceled version of Battlefront III.
However, this doesn't make it any less cool. The Reddit user even attached images of the test copy working on an original PSP, showing the home screen, main menu, and loading screen.
As many Star Wars fans will know, the series was rebooted in 2015 by DICE and EA with Star Wars: Battlefront, followed by Battlefront II in 2017. The reboot received mixed reviews from fans, with many still preferring the nostalgia of the original titles. .