Xiaomi took advantage of its Discover event to officially present its two new electric scooters, the Xiaomi Electric Scooter 4 and 4 Lite. Each of which can climb up to 20 km/h, their autonomy allows them to travel 35 km and 20 km respectively, all at a very attractive price.
Today takes place the Discover Xiaomi 2023 in Milan, the event that allows the Chinese manufacturer to present the new AIoT products for the European market. The day is already rich in announcements, since we were able to see the brand's new robot vacuum cleaners, as well as the Xiaomi Pad 6, its new all-in-one tablet. Finally, the company has lifted the veil on its latest electric scooters: the Electric Scooter 4 and 4 Lite.
A little earlier, Xiaomi launched its premium model for this new range, the Electric Scooter 5 Ultra, a scooter with many arguments, but whose price may put some people off. It is therefore now time for the Chinese firm to tackle the entry and mid-range with these two new models which, this time, display a much more significant price.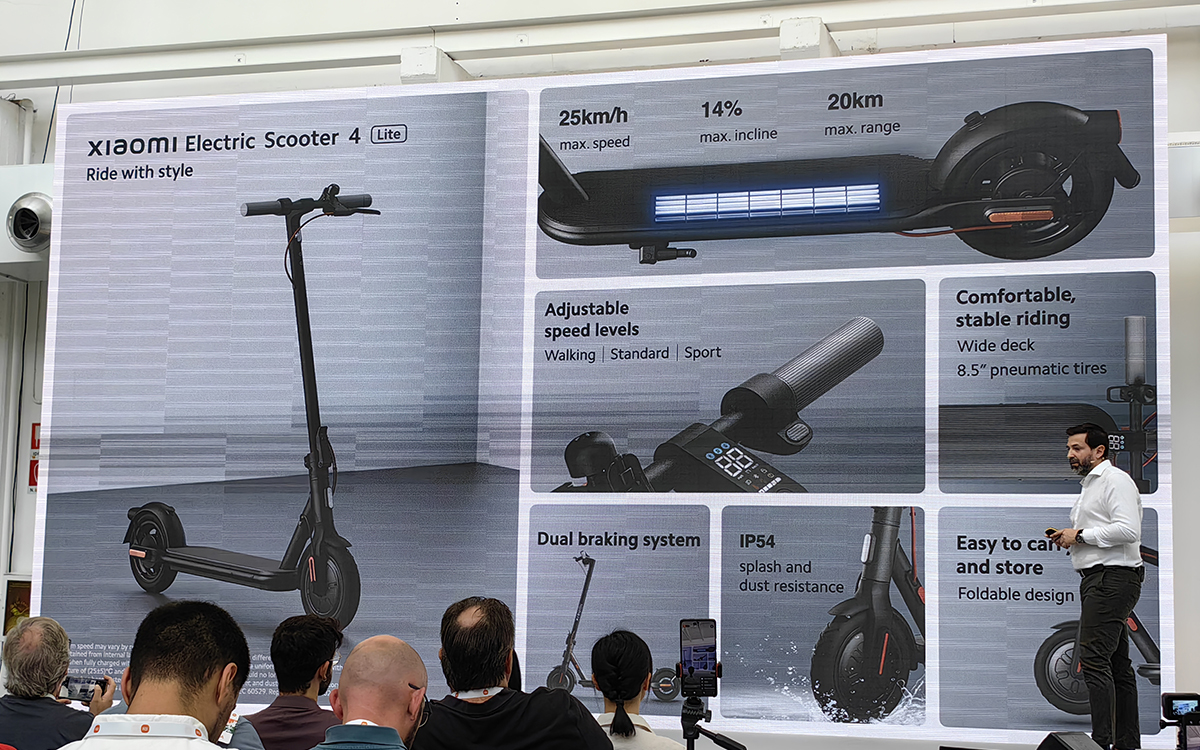 Xiaomi unveils its Electric 4 and 4 Lite, from 399 euros
The Xiaomi Electric Scooter 4 is equipped with a motor 600W allowing the scooter to reach a speed of 20 km/h. It is powered by a 7650 mAh battery, which guarantees autonomy 35 km in a single charge. The manufacturer also claims that it is capable of climbing slopes with a drop of 16%. It also benefits from an IP54 certification for its sealing.
On the same subject — Xiaomi Electric Scooter 4 Ultra test: power and comfort for the star of the brand
The Lite model, on the other hand, has an engine 300W, also capable of pushing up to 20 km/h. The difference is above all at the level of the battery, this time of 5,200 mAh, which allows it to drive for 20 km in a single charge. However, the scooter benefits from a drum brake on the rear wheel and the E-ABS system on the front wheel which drastically reduce the braking distance.
The Xiaomi Electric Scooter 4 and 4 Lite are already available, respectively at 549 € And 399 €.