It's Friday already, and that means it's time for our Weekly Bargain Hunt. With the arrival of August, we are seeing a lot of discounted products and we have made a selection of the best so you don't miss out on the opportunity.
These sales are very present on the Xiaomi website, where they have endless discount bonuses that go from 10 to 400 euros. Many of those offers are limited, so you'll have to hurry.

Redmi Note 11S 6GB + 128GB for 60 euros less
We start Friday with the best-selling Xiaomi Redmi in its history, the Redmi Note 11S. In this case, we have lowered the most powerful version of the two. Its original price is 279.99 euros and can be found on Amazon for 219 euros.

This Redmi Note 11S has a fantastic 108MP camera (and two more cameras), one huge AMOLED FHD+ screen with 90 Hz refresh rate and a 33W fast charge. For just over 200 euros, you have an impeccable brand new mobile when you return from these holidays.

Xiaomi Redmi Note 11S – Smartphone 6+128GB, 6.43″ 90Hz FHD+ AMOLED Screen, MediaTek Helio G96, 108MP Professional Camera, 5000mAh, Graphite Gray (2 year warranty)
Xiaomi Mi Robot Vacuum Mop 2 Pro with more than 130 euros discount
This is an unbeatable offer. One of Xiaomi's robot vacuum cleaners, which we normally find for about 450 euros, can be found today for just under 320 euros. Not bad if you were thinking of a new product to clean your house.

We are not facing any robot vacuum cleaner. The Mi Robot Vacuum Mop 2 Pro you can also pass the mop (with water)and the whole robot vibrates 10,000 times per minute to easily remove stains by scrubbing. It has three suction modes and four suction power settings depending on the surface.

Xiaomi Mi Robot Mop Pro 2
The 55-inch Mi TV P1, reduced by 150 euros
A 50 or 55 inch television has become the standard size of homes these days. Xiaomi knows this and has lowered several models of her TVs, including the Mi TV P1, which is now for less than 350 euros.

This television has a 4K panel with HDR10 + and Dolby Vision and Dolby Audio. It has several HDMI ports to be able to put a console or a computer, in addition to having a virtually frameless design and a viewing angle of more than 150 degrees.

Xiaomi Mi TV P1 55 inches
Xiaomi 11T Pro with 200 euros discount
There is no more discounted high-end this August. The Xiaomi 11T Pro has a 6.67-inch AMOLED screen with a 120 Hz refresh rate, a Snapdragon 888 (the most powerful processor of 2021) and an incredible 120W fast charge that goes from 0 to 100% in just 17 minutes.

In addition, it has four impressive cameras led by a 108MP sensor and Harman Kardon speakers compatible with Dolby Atmos. Don't let this opportunity pass you by, units are limited and they will only be available for a few days.

The Xiaomi Watch S1 Active for 50 euros less
If you've been late for the bikini operation but you don't want to give up, or you've promised yourself to start lead a healthier life When the course starts, you can take advantage of this Xiaomi smartwatch offer.

It has a full color round screen and more than 110 sports modesuntil 12 days of battery life and a lot of customization with 200 different spheres to choose from. take advantage of that it's 50 euros cheaper and manage to lead a better lifestyle.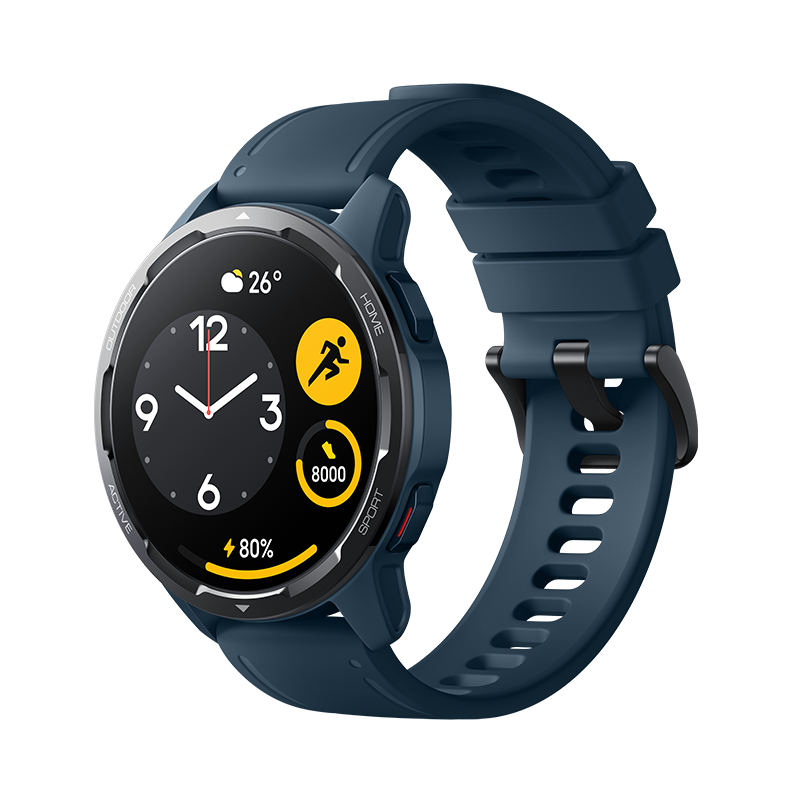 Do you want more offers?
Xiaomi's product catalog is huge, and you may not have found the one you were looking for among these offers. That is not to say that it does not exist, since in fact this week you can find many offers on your own website.

Remember to take a look at Xataka's technology offers or visit the other Hunting Bargains from Xataka Móvil, Xataka Android, Xataka Foto, Vida Extra, Espinof and Applesfera, as well as from our colleagues at Compradición. You can see all the bargains they post on Twitter and Facebook, and even subscribe to their notices via Telegram.
And if you want to be informed of the offers, bargains and discounts that we publish in MundoXiaomi, you can follow us on Twitter or Facebook. We also recommend you subscribe by leaving your email in the box you will see at the bottom of the page or read us through our feed.

Note: Some of the links posted here are affiliate links. Despite this, none of the articles mentioned have been proposed by Xiaomi or by the respective businesses, their introduction being a unique decision of the editorial team.