Did you know the classic tests, the comparisons, the resistance tests and the drop tests? Here are now the car accident tests, the famous crash tests that every car manufacturer must carry out to put a vehicle on the market. Except that this time, it's about checking the capabilities of an iPhone 14…
A crash test to verify emergency calls
A YouTuber literally tested the collision detection feature of the iPhone 14 and found that Apple's new emergency call function reliably triggered in the event of a collision with a vehicle.
Gadget regular TechRax has just released a video in which his team can be seen remotely controlling a driverless car containing an iPhone 14 Pro strapped to the headrest of the driver's seat.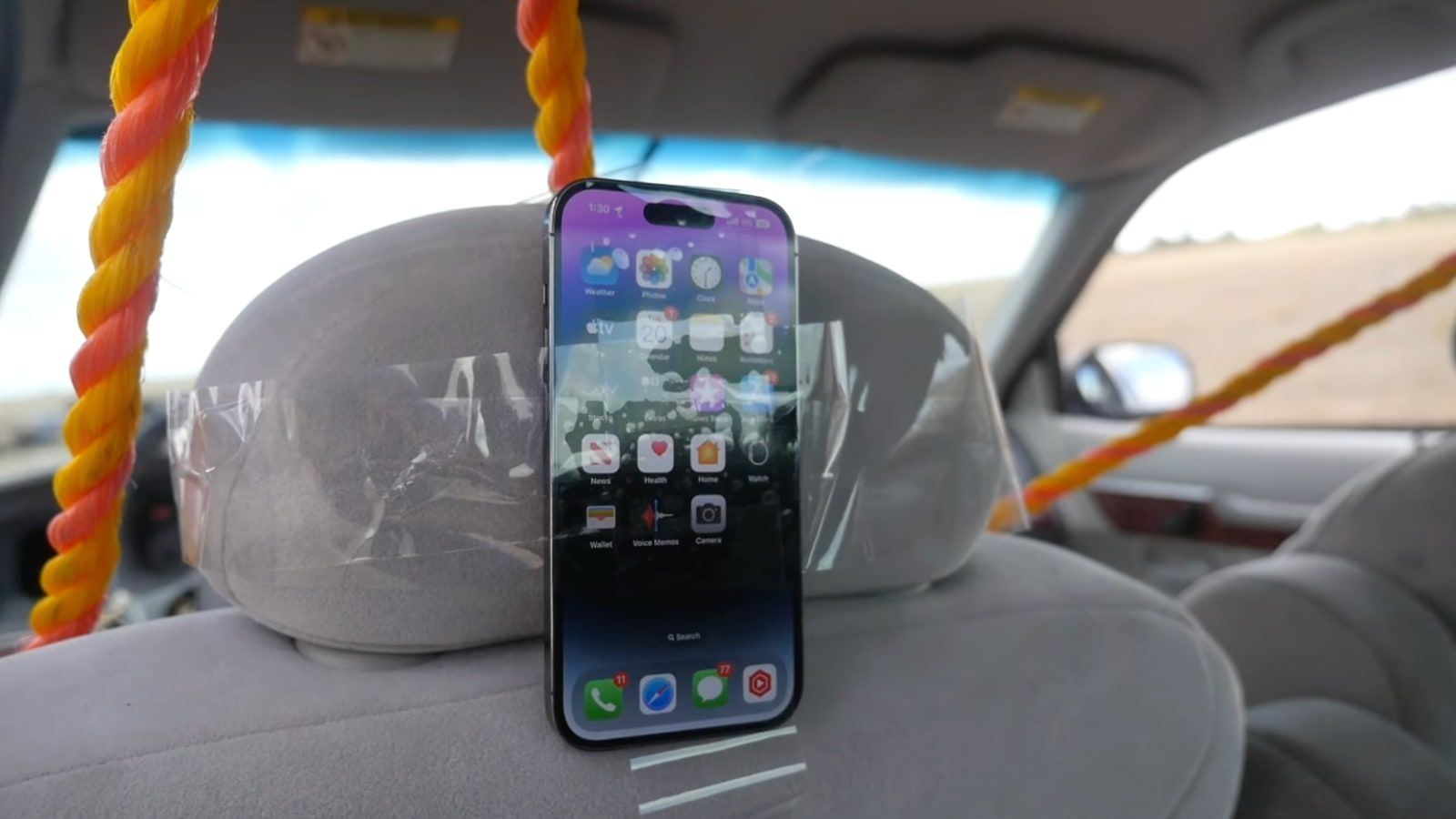 After a series of failed crashes and the addition of several car wrecks that form a wall to make an easier target, the remote control car manages to crash at low speed.
After a short delay, the iPhone 14 Pro's crash detection feature is automatically activated, and the phone starts an emergency SOS countdown, which is manually canceled by the team before they can call the emergency services.
On the second successful attempt, the car smashes into the wall of vehicles at a higher speed, its hood bending in the impact. Again, Apple's collision detection feature is turned on directly and then manually overridden by the team.
While TechRax's test results don't necessarily prove the feature works as reliably in the real world, in serious crashes of any kind, the fact that it activated as expected should reassure iPhone 14 owners. .
Here is the video:

How Collision Detection Works
During crash detection, the iPhone 14's motion sensor, which includes a high-dynamic gyroscope and high-acceleration accelerometer, GPS, barometer, microphone, and advanced motion algorithms, work together to detect precisely an accident.
Enabled by default, collision detection is supported by all iPhone 14 models, Apple Watch SE 2, Apple Watch 8, and Apple Watch Ultra.