Are we going to have new material at WWDC 2023? Mark Gurman believes in it, he predicts the arrival of a new MacBook Air.
Apple is preparing to organize its annual conference, the Worldwide Developers Conference (WWDC), where the most anticipated new features are iOS 17, macOS 14, watchOS 10, tvOS 17 and, potentially, the highly anticipated Apple AR / VR headset . Rumors are rife, and one of the most intriguing announcements is for a new 15-inch MacBook Air.
Mark Gurman, a Bloomberg tech reporter known for his trusted Apple insights, discussed the launch of a 15-inch MacBook Air at the event. It wouldn't be the first time that Mark Gurman has announced such launches at WWDC. He had already predicted the presentation of several MacBooks for this 2023 edition.
To complete the current range
The idea of ​​a 15-inch MacBook Air with the new Apple M2 chip makes sense. It would complement the current lineup, which includes the 13-inch MacBook Air as well as the 14- and 16-inch MacBook Pros. However, it's worth remembering that WWDC is primarily for developers, and the big announcements from the event are usually about software updates.
However, it is interesting to note that the 13-inch MacBook Air M2 was unveiled during WWDC 2022. This previous announcement reinforces the credibility of the information provided by Mark Gurman. Although nothing is confirmed yet, fans of Apple products have every reason to believe in the arrival of this new model of MacBook Air.
7 /10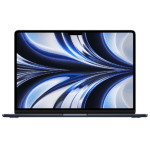 In summary, WWDC 2023 promises to be rich in new features, with the expected presentation of updates to iOS, macOS, watchOS and tvOS, as well as the possible announcement of a 15-inch MacBook Air. It remains to be seen whether Apple has other surprises in store for us, such as the reveal of its long-awaited AR/VR headset.
---
To follow us, we invite you to download our Android and iOS application. You can read our articles, files, and watch our latest YouTube videos.