On all streaming services, you find profiles for your favorite artists, they each have a banner type image representing the artist, a short biography as well as a ranking of popular music, latest albums and recent clips videos. Since the creation of Apple Music, the artist profile pages are all the same, this lack of customization is finally over.
Change !
Apple just revealed that artists and bands can right now add a personalized biography and other details about themselves to their Apple Music profile pages. Whether you are a small but not yet popular artist or an international star, everybody is affected by this major change on Apple Music.
Another advantage, the Cupertino company also offers artistsupload lyrics of their latest titles, as soon as a new piece is available, the artist will be able to add the lyrics himself without the intervention of the Apple Music teams.
All these modifications can be made from the iOS application Apple Music for Artists available for free on the App Store, it's the place where musicians can follow the statistics daily updates of their music available on Apple Music and iTunes. It is also possible to have full reports on Shazam reconnaissance.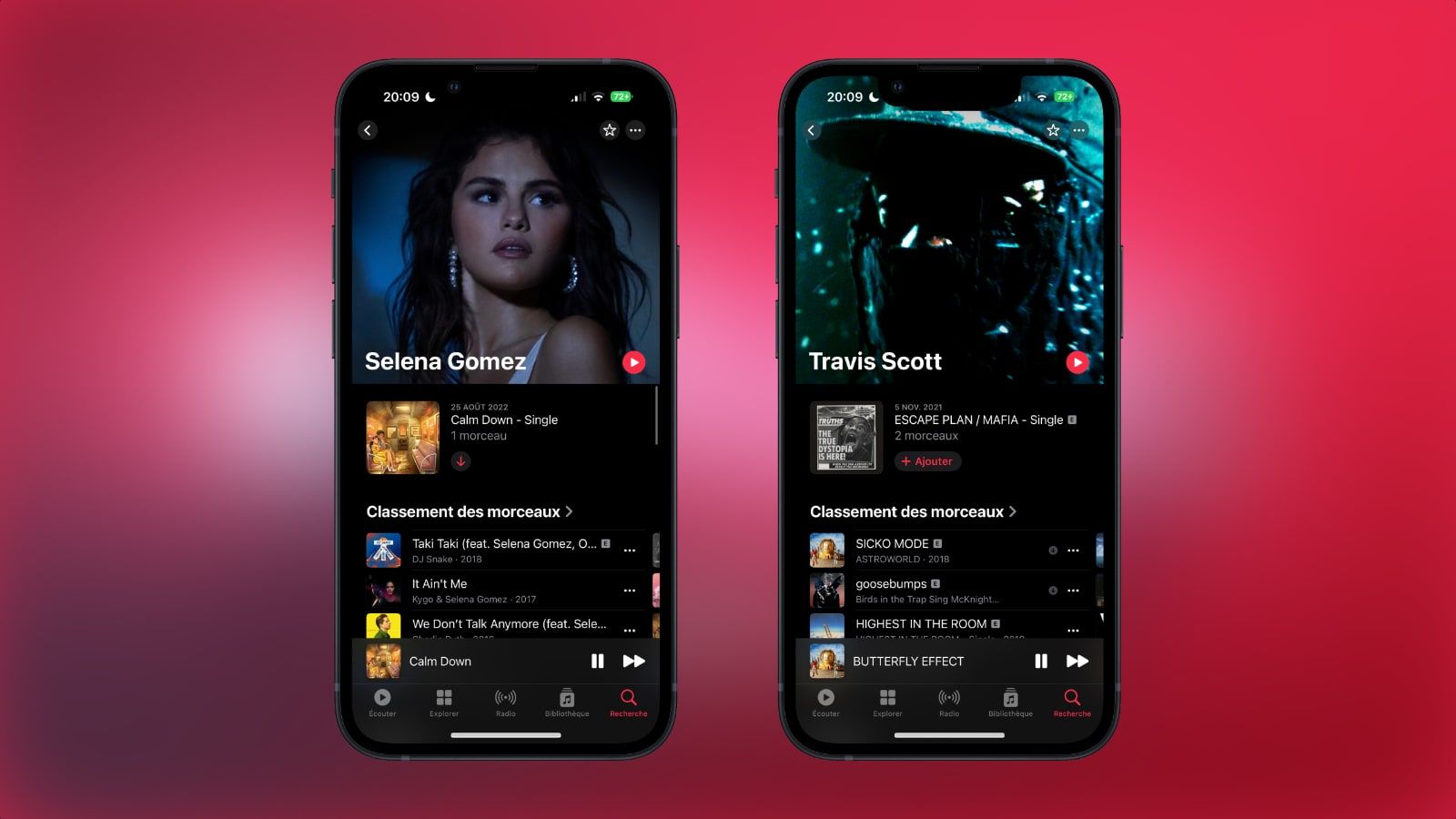 Artists who use Apple Music for Artists received this email at the beginning of the afternoon which presents the new features:




New to your profile: Image and personality are key to connecting with fans and engaging new listeners. The new Artist Profile section lets artists take control of their Apple Music profiles and connect with fans in their own words. Artists can answer a series of short questions to create a personalized biography that displays on their Apple Music artist page. Artists can also optionally add their hometown (or place of origin for bands), date of birth (or year bands formed), and identify band members, collaborators, influences, and pronouns. .

Add lyrics yourself

:

Lyrics have become an integral part of discoverability and the listening experience. Artists can now add their song lyrics to appear alongside their music in Apple Music so fans can read the words behind the beats. Adding lyrics is as easy as copying and pasting formatted lyrics.

Your account :

Building a great team is part of any artist's success. New permissions in the Account section (formerly Manage) provide artists with an easy way to control who has access to their profile so their team can get in on the action and support upcoming releases and keep content new and fresh. Artists can also assign different roles to people on their team, specifying admins, analysts, and profile editors.

Your statistics: The Apple Music for Artists information is now in a single, easy-to-access location under Measure. Artists can chart their performance and monitor Apple Music plays, average daily listeners, iTunes song purchases, and Shazams. Intelligent insights and detailed analytics help artists plan upcoming releases, tour dates, and other activities.
This new Apple Music policy for artist profiles is both beneficial for professionals as well as for users who will be able to enjoy an optimal experience when navigating within the application.
Expect to soon notice patterns that are different from what you are used to seeing.