For several months, several indiscretions mentioned the shooting of an Apple original film with actor Zac Efron, however we had very little information about this future content. Today, Apple unveils the official trailer for "The Greatest Beer Run Ever" and we even have the release date on Apple TV+.
Discover this new film inspired by a true story
Since the September 30, Apple TV + subscribers will be able to enjoy the latest film by Zac Efron, the story will tell that of an American entrepreneur who embarks on a journey to the front lines of Vietnam. His goal ? Bring back beer to the soldiers to thank them for their dedication, but also to encourage them in this war.
Zac Efron will star as John Donohue (whose nickname is Chickie), you will follow her incredible adventures and the various unexpected events to join the American soldiers.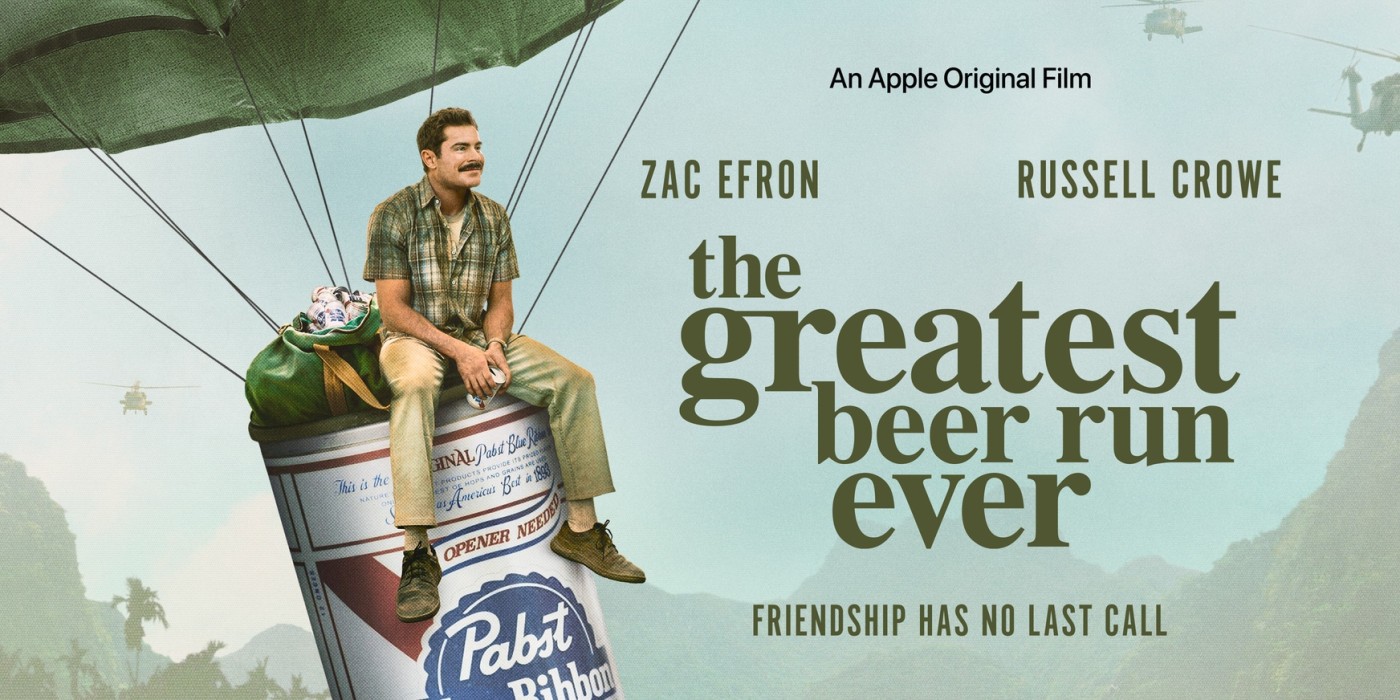 In 1967, John "Chickie" Donohue actually embarked on a mission to bring his friends emotional support – and American beer – as depicted in the story. This case had surprised lots of people back then, but Chickie had always said it was with good intentions.
The film will be available as a world exclusive on Apple TV+, it will be added to the catalog from September 30.
Note that the film will premiere at TIFF film festival ahead of its release on the streaming service.