The new season of "Marvel Snap" has arrived.
As mentioned a few days ago, the last season of the card game is called "The Power Cosmic". Available for a few moments, it brings its share of new features, including a nice character that you will probably want to have.
Marvel Snap welcomes the Silver Surfer
Unsurprisingly, the new character riding the wave of cosmic power is none other than the Silver Surfer. Its cost is 3, and its power 0, which seems rather insignificant. But in Marvel Snap, the Surfer has a very handy extra ability that will allow him to find his place in many cases. When played, his "On Reveal" ability gives all other cards worth 3 a very nice +3 power.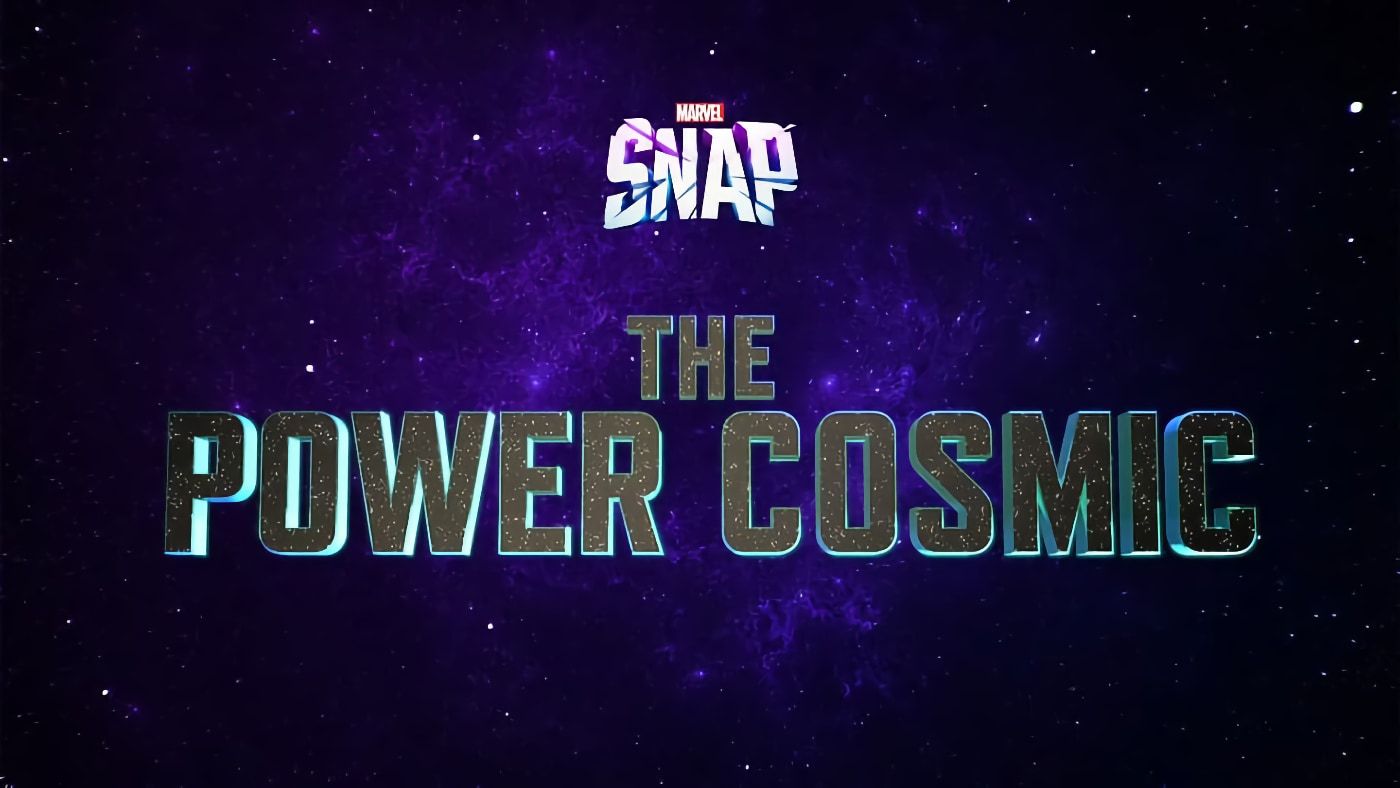 The problem is that, like all the other characters in the new season, Surfer is currently only available in the Season Pass from "The Power Cosmic". This will also allow you to get card backs, icons, titles, and variants of other characters such as the Collector and Infinaut. A whole bunch of resources too, of course. This Season Pass still costs 9.99 euros.
Apart from the goodies of Season Pass, some additional cards should be added to the usual assortment that we earn after the fights or in the shop. Later in the week, Black Panther will be added as a Series 5 card. Next week will see the addition of Knull, a 6 cost, 0 power Series 5 card, whose special ability grants him the power combined of all cards destroyed in the current game. A great addition to any offensive deck.
On December 20, the last two cards of the year will be added. Sentry is a series 5 card of cost 4 and powers 8 whose reveal ability adds an empty card of -8 powers in the right place. You will have to get creative with it.
Finally, we have Darkhawk is a Series 5 card of 4 cost and 1 power with the permanent ability to have +2 power for each card in your opponent's deck. It could be a good counterweight to some popular strategies.
Finally, without paying, you can discover the new places. Lamentis-1 has players draw three cards, then destroy both decks. Klyntar fuses all cards in the slot into a Symbiote after turn 4. Vormir, true to his appearance in the Avengers movies, will destroy the first card you play on him. Finally, Morag won't let you play your first card every turn on her.
Who said Marvel Snap was easy?
Download free game MARVEL SNAP