Darkroom, one of the best photo and video editor available on the App Store, has added even more features through several recent updates and distributed since the beginning of the month under the version number 6.2. On the program, sharing of presets and a new shadow and highlight recovery system to save your photos.
First, you can now share the custom presets you've created in the app with others via a link. To do this, select the preset and view its options. Darkroom doesn't need to be installed on your friend's iPhone.
Through the link, other users can preview and install all the presets with just a tap. To know the popularity of your preset, you can see how many times it has been installed and how many photos and videos have been exported using it. And to help you get started, take a look at the Darkroom blog which offers 20 community presets to use.
When you share the preset with others, they can preview how it looks with a wide variety of subjects, scenes, and lighting conditions.
If you are not a lender, you can also choose not to share the preset if you wish. In the preset's options, select "Unshare".
Recover shadow and light
The other recent novelty proposes to improve the recovery of highlights and shadows. Exposure recovery sliders improve the recovery range and refine the end results. While the sliders work for all image types, the best results are seen with RAW images due to the greater amount of detail captured, say Darkroom experts.

Five Darkroom sliders have been rebuilt from scratch: Exposure, Whites, Highlights, Shadows, and Blacks.
You can take a look at what can be done with the new sliders below: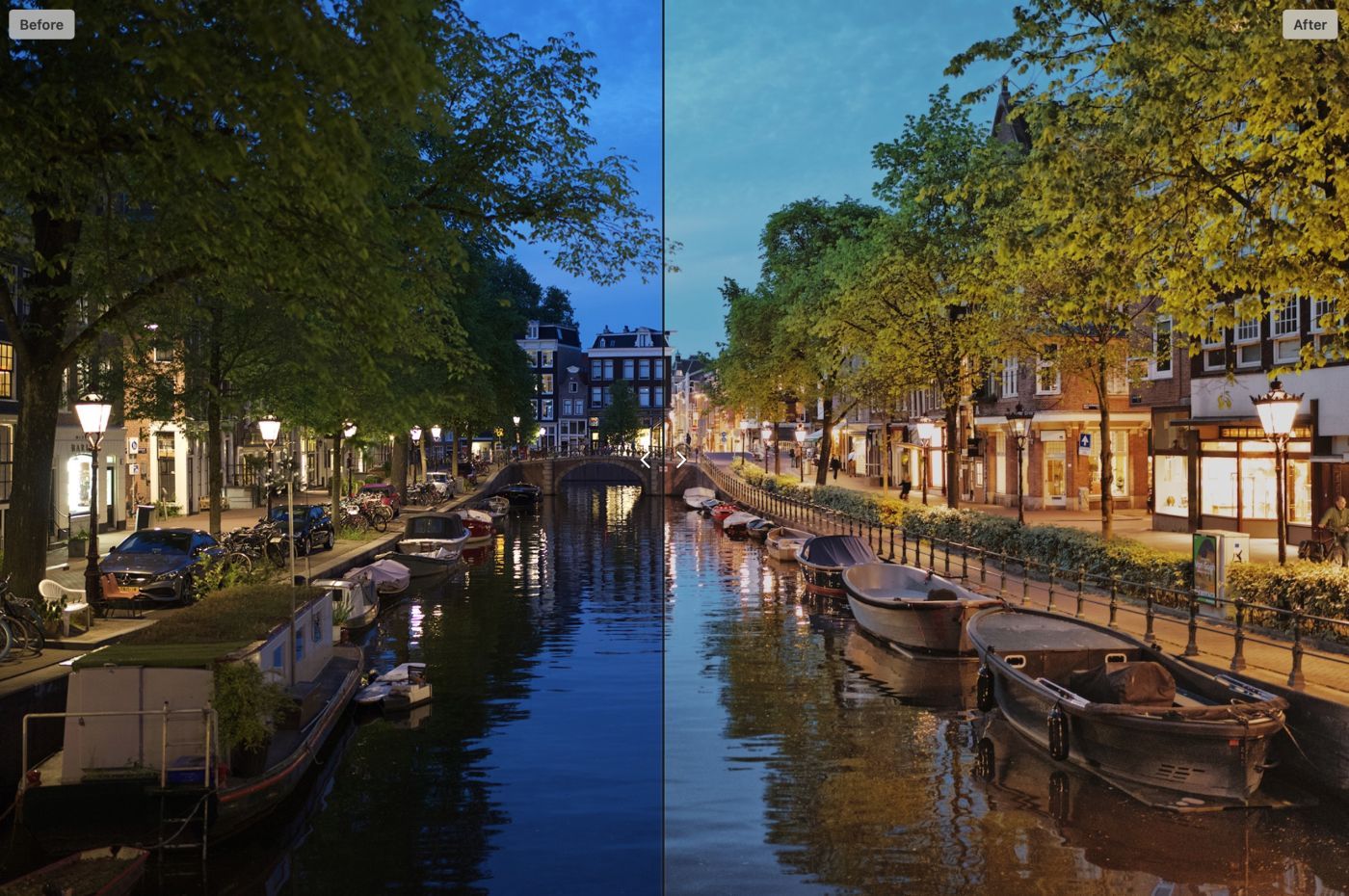 It's even possible to upgrade an image you've already edited in the app by resetting the edits.
Other novelties
Other interesting changes in this version:
The photo editing extension has been removed. This means that you can no longer use the limited version of Darkroom to make edits in the Photos app.

There are three new icons to celebrate this release: Shade, Holo, and Album.
Download Darkroom
Darkroom, which was discovered in 2015, is available for free on the App Store for the iPhone, all iPad models and the Mac.
To unlock all the features, you need to subscribe to Darkroom+, which now costs 5.49 euros per month or 33.99 euros per year. A one-time payment option of €89.99 is also available.
Download the free app Darkroom: photo/video editor