It is proven that video games are a tool of great value in educational matters. Playful learning has gained popularity in recent years and now it is
Google
who wants to take advantage of this trend to take us on a trip to the past to discover ancient Mesoamerica.
The technology giant has just announced the launch of "The Descent of the Serpent", the first mission video game signed by the Google Arts & Culture platform.
This development is the result of a collaboration with the National Museum of Anthropology (CDMX), a player that provided all the historical and visual data on which the stories and data as well as the graphics of the video game are based.
According to Chance Coughenour, head of preservation at Google Arts & Culture, the objective of this new video game is to democratize access to culture and make it interactive so that more and more people know the legacy left by these ancient cultures.
Discovering the art and culture of Mesoamerica has never been so exciting! 😱

Meet "The Descent of the Serpent", the first video game 🎮 developed by @googlearts in alliance with @mna_inah pic.twitter.com/ztJPXmzBJ0

— Google Mexico (@googlemexico) September 22, 2022
According to Google, the biggest challenge in the development of The Descent of the Serpent was finding a fair balance between culture and fun, as well as not compromising the fidelity of the story and the data presented so that the video game fully fulfilled its mission of delivering player knowledge.
For now, this development is the first of its kind that Google develops hand in hand with one of its 85 cultural partner countries, and although for now it is not on the table to replicate the strategy with other museums or around other cultures, the possibility It's not discarded. "If it is a success, they will seek to reach other cultural institutions," said Coughenour.
Google takes us to know ancient Mesoamerica
When talking about the technical aspects of the game, we find graphics that remind us a lot of Zelda, which play in a four-level labyrinth where the player must find 20 hidden objects to return them to the ceremonial center of Chichen Itza before the storm arrives. equinox.
Along the way, users will find scenes of jungles, mountains, coasts and caves, where they will be able to discover important information about Mesoamerican culture through short and interactive stories that will help them face mythological figures that will put their knowledge to the test. The iconic item in the game is the Aztec Sun Stone.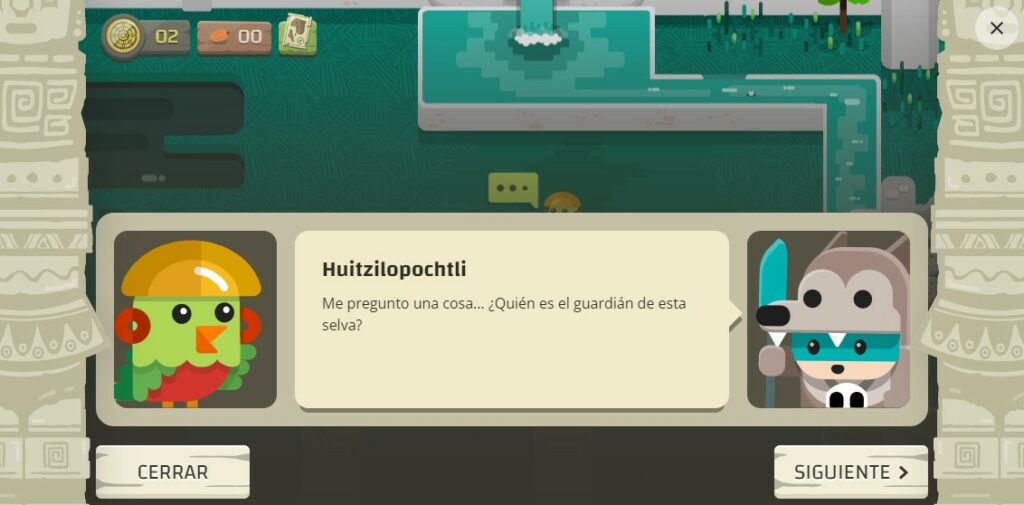 The Google video game offers two game modes. The first is a story mode in which the route is fluid and with challenges for a single player. The second is the challenge mode where users can face other users.
In both game modes, the scores can be shared through the most popular social networks.
The Descent of the Serpent signed by Google is available in English and Spanish now for PC from this link, or in the Google Arts & Culture app for iOS or Android, with the option to connect a gamepad controller.