Google
Messages renews its options so that users can have more ways to answer messages with greater creativity or to their liking.
The application added more reactions, since before they only had seven options and now they want to jump to more ways to communicate through these emojis.
The company used some functions similar to what we can find in Slack, WhatsApp or Telegram in its paid version, so little by little they are looking for new ways for their users.
Google Messages wants you to communicate how you want
Google Messages added these new emojis, although they are not yet available for all users and for different smartphones, so that can be somewhat complicated.
The company will seek that all telephone brands can adapt and accept these reactions, otherwise it can be a problem for communication.
The application must reach an agreement with Apple and its iMessage, because despite wanting to unite everyone with the same format, they have not reached a point in common and the problems continue.
Google pushed its messaging system to have a unique brand like those of Cupertino do, as they have great potential by having so many Android users available.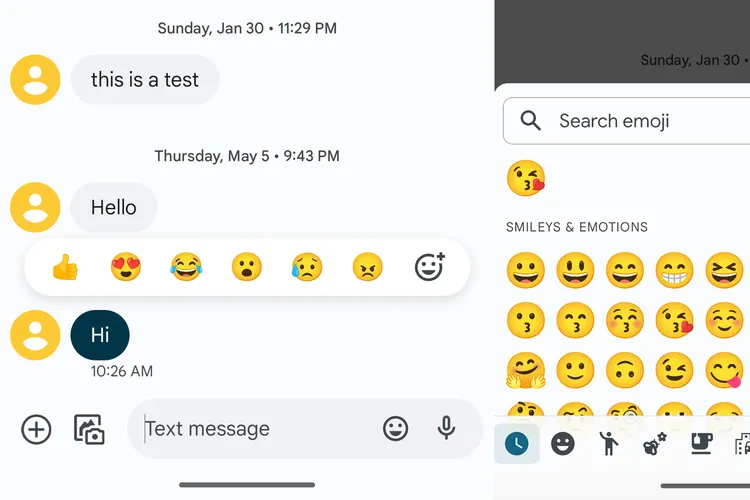 The company will seek to improve and reach an agreement to avoid having more problems, since they continue to focus on the development of their programs and their electronic devices.
Google confirmed a long time ago that although it would continue to support its programs and applications to have the best standards, now they would be in charge of investing more money in their devices like Pixel, because they want to have a benchmark brand and a true competitor.
The company invested and will continue to do so, so new elements will arrive on your devices in the near future and we will be attentive to see it.