No one has yet found a permanent solution to the overheating problem suffered by the GeForce RTX 4090s. Intel may have a solution and is offering a new design of power cables.
This is not an anecdote or an isolated experience, it's a fact: some RTX 4090s are so power-hungry that they melt the cables that connect them to the PC tower. The testimonies on this phenomenon of overheating are abundant, and if it actually turns out that the problem is with the power cables and not of the graphics card itself, the manufacturers have still not found a solution to this very annoying, even dangerous failure.
To read — RTX 4090: overclockers push the GPU up to 3.8 GHz, the 4 GHz mark is very close
The GeForce RTX 4090 is a real monster. As we told you in our columns, the new very high-end graphics card from Nvidia presents a design that is still just as successful in addition to offering totally maddening performance. However, shortly after their formalization, several customers published photos of the 16-pin ATX 3.0 connectors of their graphics card completely melted.
Intel proposes to redesign the ATX 3.0 adapter form factor
The problem is taken very seriously by Nvidia, but also by manufacturers of PC components. However, so far, none of them found a permanent solution to this failure. Intel is planning to change the very design of the ATX 3.0 adapter, the connector apparently responsible for the overheating. The Californian company first noticed that the RTX 4090 is very or even too imposing for the tower of some users.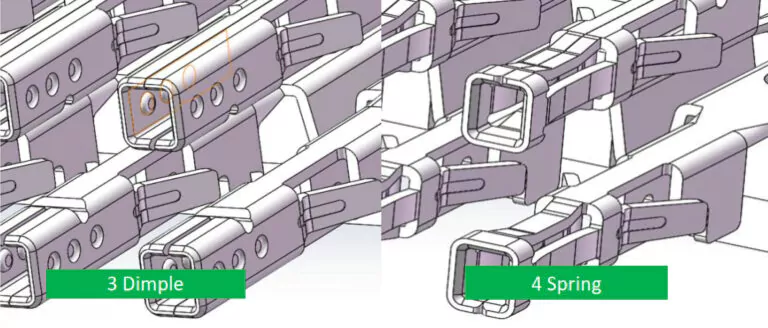 It is therefore necessary to create stronger cables torsion so that, on the one hand, they are not damaged, and on the other hand, the GPU can be properly ventilated. On the other hand, the company's engineers noted that users who burned their card did not push the cable well. To err was human, but here too, these dramas could have been avoided with a better connector design. They therefore propose to improve the grips by using a system with 4 springs rather than the current system, with 3 notches.