The most veterans of the place will remember the Microsoft Expression suite. This allowed us to unleash our creativity and offered an alternative to Dreamweaver and other tools. However, the Redmond giant closed all development and did not take any ideas with it. Paint was still a simple editing tool and Paint 3D we already know failed miserably. Now, years later, Paint releases layers in editing.
Layers come to Microsoft PaintÇ
Today they started distributing an update to the application paint to Windows Insiders in the Canary and Dev channels (version 11.2308.18.0 or higher). With this update, the support for layers and transparencies.
Now we can Add, delete and manage layers on the canvas to create richer and more complex digital art. With layers, you can stack shapes, text, and other image elements on top of each other. To get started, click the new Layers button in the toolbar, which will open a panel on the side of the canvas. This is where you can add new layers to the canvas. Try changing the layer order in this panel to see how the order of stacked image elements on the canvas changes. You can also show or hide and duplicate individual layers or merge layers.
Transparency support has also been added, including the ability to open and save transparent PNG files. When working with a single layer, we will notice a checkerboard pattern on the canvas that indicates the parts of the image that are transparent. By clearing any content from the canvas, now actually erases the content instead of painting the area white. When working with multiple layers, deleting the contents of one layer will reveal the contents of the layers below.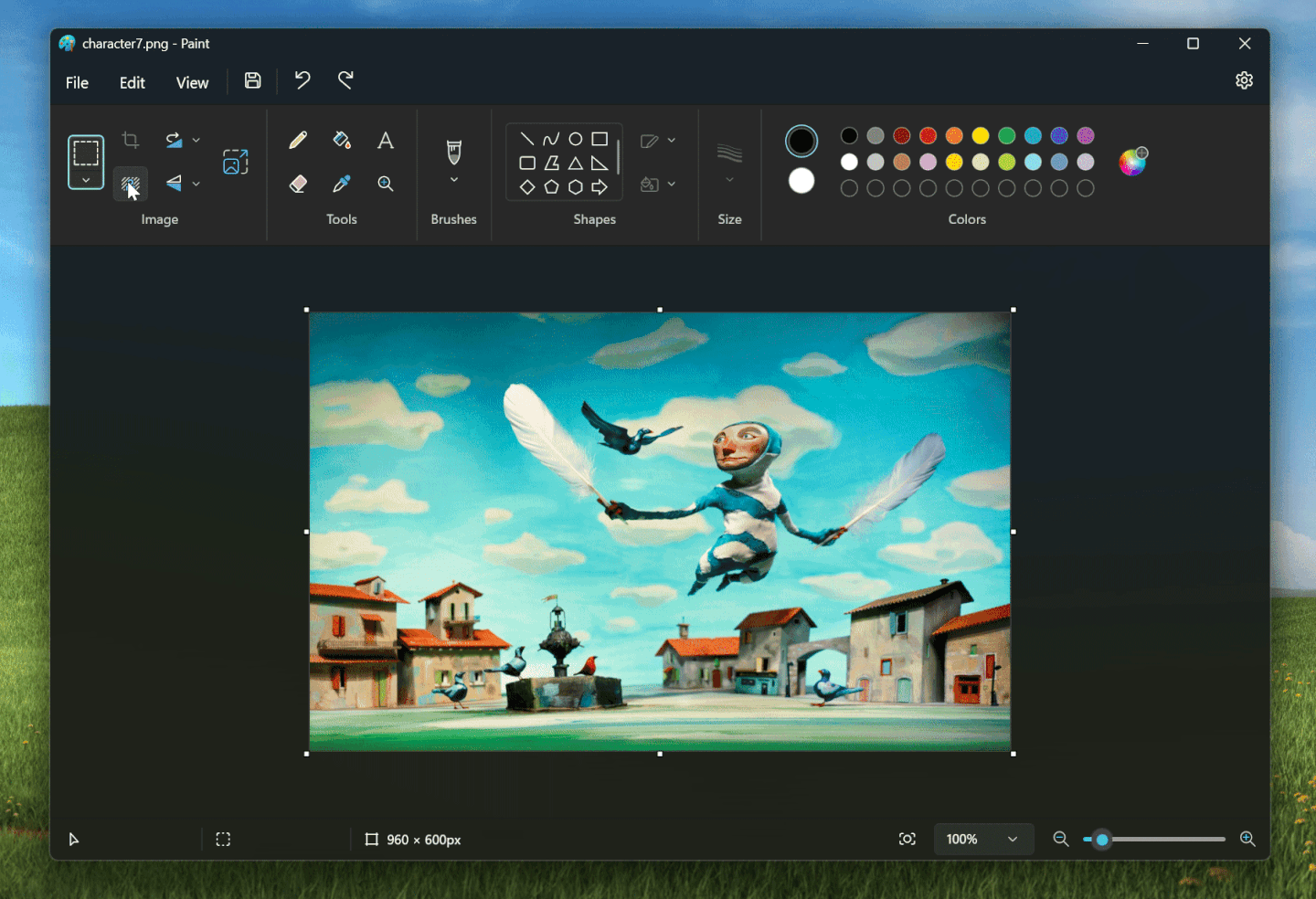 When you combine layers, transparencies, and other tools in Paint, you can create exciting new images and works of art. For example, when combined with the new background removal feature, you can quickly create interesting layered compositions.