Nvidia has launched its next-generation GeForce RTX gaming GPU, engineered using TSMC's 4nm technology process. Yes, it is the Taiwanese foundry that supplies the A16 chips in 4 nm to Apple.
Led by the flagship RTX 4090, Nvidia's GeForce RTX 40 graphics cards are designed to deliver "breakthrough performance for gamers and creators," according to the company.
Nvidia offers 100 FPS in 4K on its RTX 4090
In games in ray tracingthe RTX-4090 from Nvidia with DLSS 3 is up to 4x faster than the last-gen RTX 3090 Ti with DLSS 2. It's also up to 2x faster in today's games while maintaining the same power consumption. energy of 450W. It features 76 billion transistors, 16,384 CUDA cores, and 24GB of high-speed Micron GDDR6X memory, and consistently delivers over 100fps in 4K resolution games.
Nvidia also announced the RTX4080 in two configurations. The RTX 4080 16GB has 9,728 CUDA cores and 16GB of high-speed Micron GDDR6X memory. With DLSS 3, it is twice as fast in current games as the GeForce RTX 3080 Ti and more powerful than the GeForce RTX 3090 Ti at lower power. The RTX 4080 12GB has 7,680 CUDA cores and 12GB of Micron GDDR6X memory. With DLSS 3, it is faster than the RTX 3090 Ti, the previous generation flagship GPU.
The GeForce RTX 4090 and 4080 will be available as custom cards, including stock clocked or factory overclocked models, from major add-in card vendors such as Asustek, Colorful, Gainward, Galaxy, Gigabyte, Inno3D, MSI , Palit, PNY and Zotac. GeForce RTX 40-series GPUs will also be featured in embedded systems from vendors including Acer, Alienware, Asustek, Dell, HP, Lenovo, and MSI.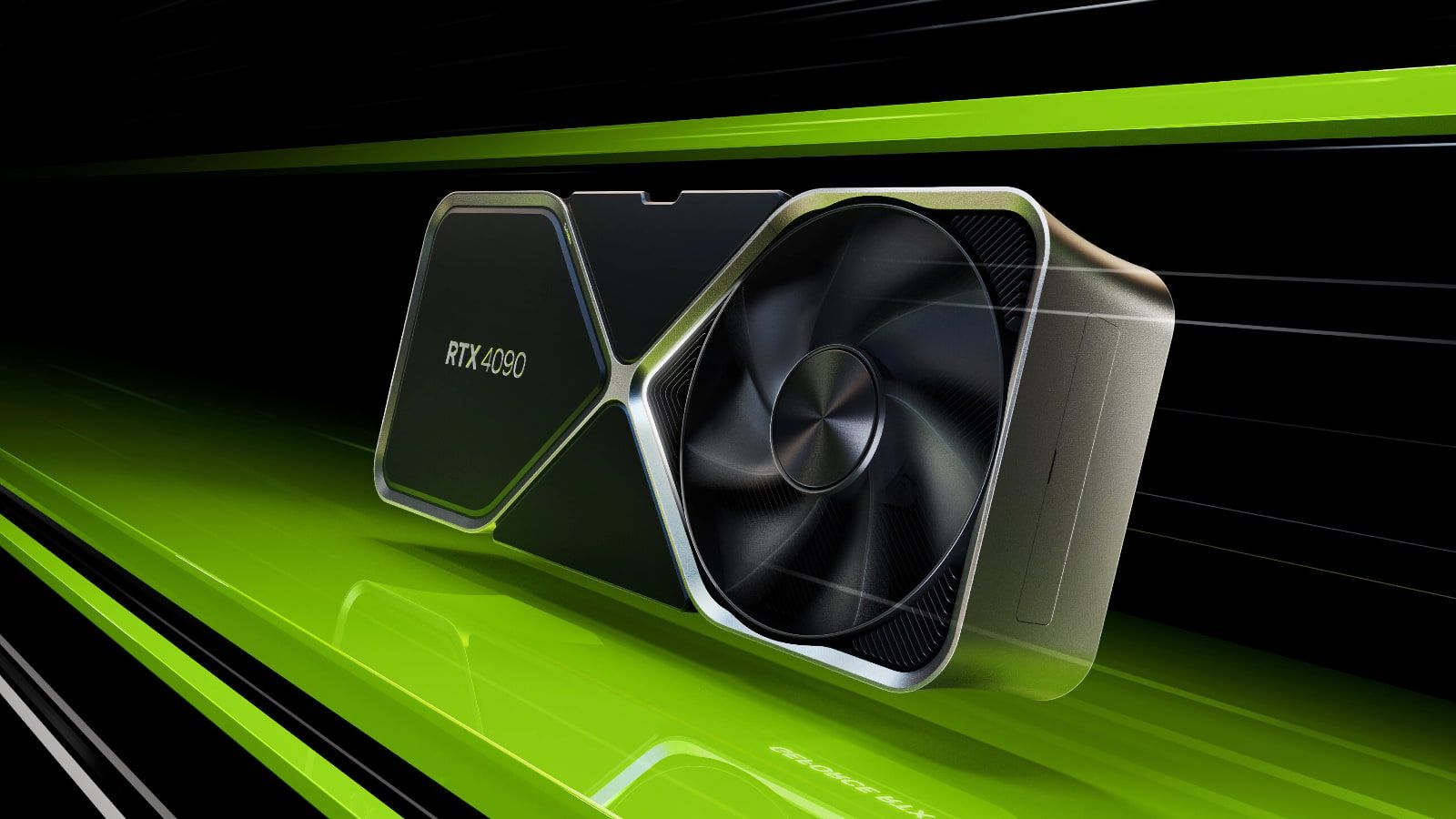 Prices in France
Nvidia has also announced the prices for its RTX 40 series. The GeForce RTX 4090 will cost $1,599 before tax in the United States, and €1,949 including tax in France from October 12.
As for the GeForce RTX 4080, count 1,199 dollars excluding tax or 1,469 euros including tax for the 16 GB version, while the 12 GB model will be sold at 899 dollars excluding tax or 1,099 euros including tax.
You can find all RTX 4000 cards on Amazon.
The AI ​​chip
Additionally, Nvidia announced that its GPU TensorCore H100 is in full production, and that its global technology partners plan to launch the first wave of products and services based on Nvidia's Hopper architecture in October.
Unveiled in April, the H100 is built with 80 billion transistors and benefits from a series of technological breakthroughs. Among them, the new Transform Engine and an interconnect Nvidia NVLink to accelerate larger AI models, such as advanced recommender systems and large language models. H100-powered systems from major computer manufacturers are expected to ship in the coming weeks, with more than 50 server models on the market by the end of 2022 and dozens more in the first half of 2023. Partners building the systems include Atos, Cisco, Dell, Fujitsu, Gigabyte, Hewlett Packard Enterprise, Lenovo and Supermicro.
Nvidia also revealed that Amazon Web Services (AWS), Google Cloud, Microsoft Azure, and Oracle Cloud Infrastructure will be among the first to deploy H100-based instances in the cloud starting in 2023.
Note: iPhoneSoft uses affiliate links whenever possible. When you click on a link and make a purchase, we may receive a small commission, which helps us maintain this site at no additional cost to you.