The now famous alternative to Photoshop for macOS, Pixelmator Pro, is currently half price as part of Black Friday 2022. An offer not to be missed, especially since the editor is, at the base, much cheaper than the Adobe software.
Pixelmator Pro is a versatile graphics editor for macOS designed by Lithuanian brothers Saulius and Aidas Dailide. This is arguably the best app on the market, with features that are as simple to use as they are effective. In writing, we even dropped Photoshop.
Pixelmator Pro on sale
To celebrate the new Black Friday, Pixelmator Pro for macOS is 50% off starting Monday, November 21 through Friday.
Pixelmator Pro is not a subscription app. In exchange for its usual price of 47.99 euros, you get all the features, without having to pay again later.
For a week, you can download Pixelmator Pro on your Mac for only €23.99. Then, the price will be revised upwards, around 60 euros to justify the investment and the new features to come.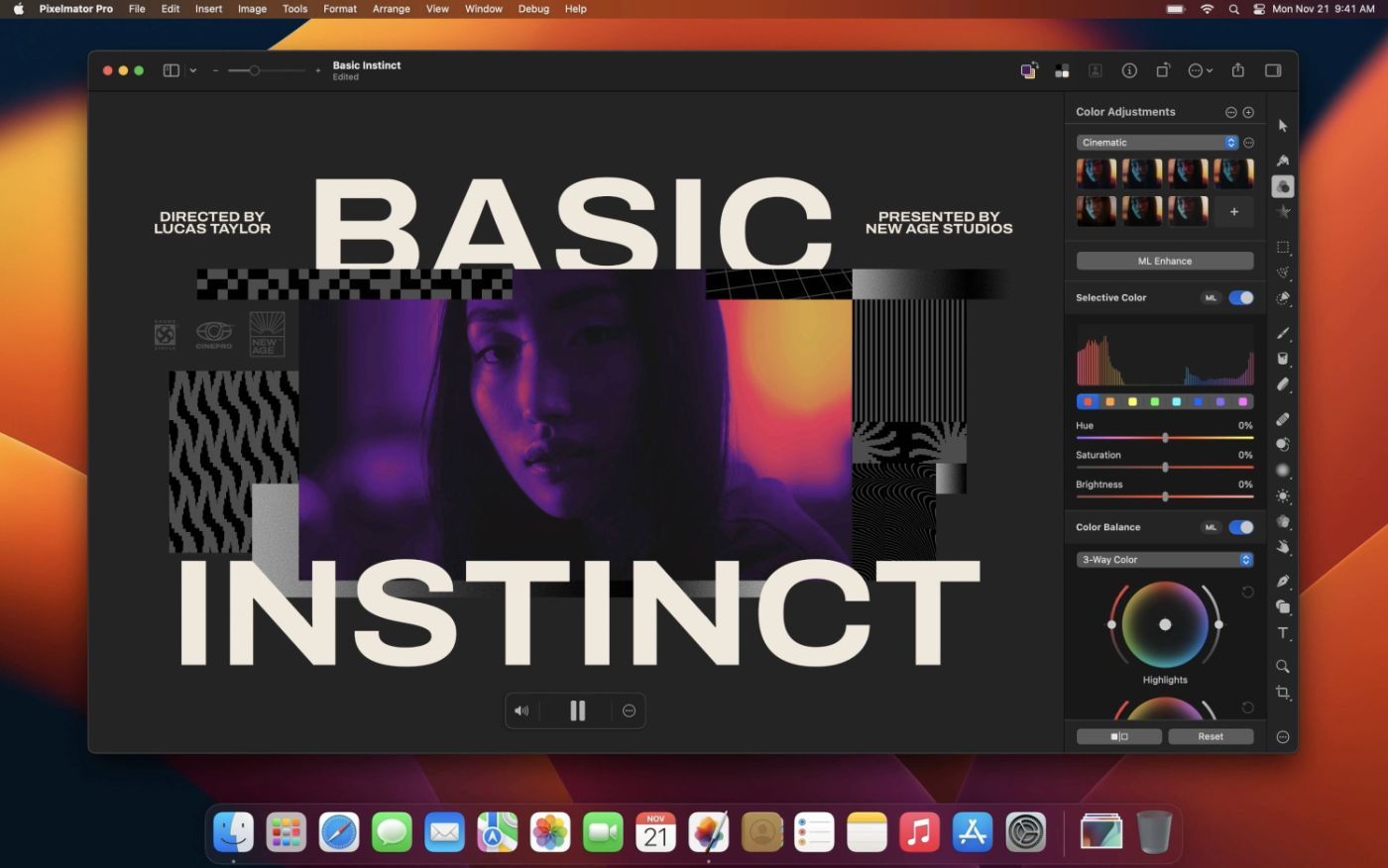 Pixelmator Pro tackles video
Pixelmator Pro is not only a fantastic graphical editor for still images with filters, vector tools and more, but it will soon add video editing support according to the official blog.
Pixelmator Pro users will be able to edit videos using familiar image editing tools and design compositions with video layers. Great news that could hurt many publishers.
For the record, Pixelmator Pro lets you remove background from an image in one click, crop photos on its own, read AVIF files and more. The app also exists on iOS and iPadOS.

To download Pixelator Pro at €47.99