Mini PCs emerged to save the day in a world dominated by bulky and cumbersome desktop computers. These mini PCs are compact, stylish, and powerful enough to meet all of your computing needs. Consider a computer that is small enough to fit in your bag but powerful enough to run all of your favorite software and games. That is the power of a mini PC.
If these mini PCs are from GEEKOM, the magic becomes even more surreal to experience. Yes! The GEEKOM Mini IT11 i7 -11390H 16+512 is an obvious choice for anyone looking to maximize their gaming, office, or desktop time.
Without further ado, let's delve deeper into this GEEKOM mini PC and discover why it's well worth the investment:
Introducing GEEKOM Mini IT11 i7 -11390H 16+512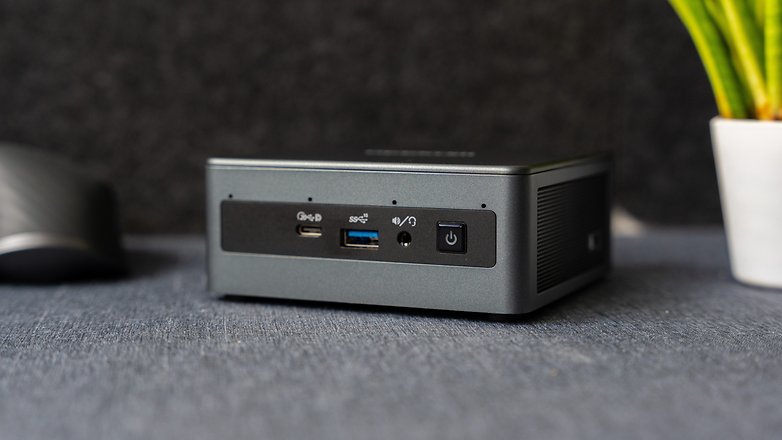 The GEEKOM Mini PC has been created to rule the hearts of mini PC lovers. It has everything you've ever wanted. A powerful 11th Gen Intel Processor, immersive graphics, upgradeability, Windows 11 Pro, ultra-high-frequency DDR4 RAM, and other features combine to make your tooth sink into the most electrifying experience.
GEEKOM Mini IT11 i7 -11390H 16+512 Special Features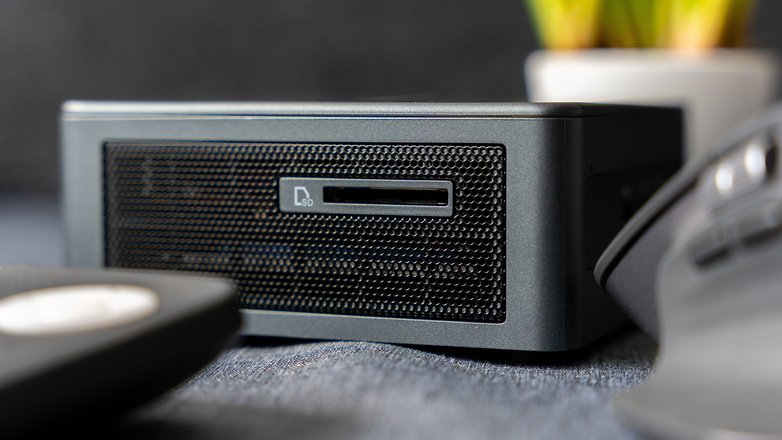 Design & Appearance
Because of its incredible design and striking appearance, the GEEKOM Mini IT11 can become a perfect fit into any office or home setup. This mini PC is extremely well-designed, with a premium metal inner frame and a sleek solid case. This mini PC weighs around 565g and takes up very little space in your space, allowing you to enjoy a completely clutter-free environment.
Top-class Memory & Storage
The GEEKOM Mini IT11 includes a dual channel DDR4 memory with upto 64 GB of RAM. In addition, it features a 2 TB 2.5 inch SATA drive as well as a 2 TB M.2 2280 SSD. Apart from all of this, the mini PC gives you unparalleled memory and massive storage to strengthen and streamline all of your computing needs.
Unparalleled Reliability
GEEKOM Mini IT11 has been rigorously tested for thermal shock, drop, vibration, and noise to provide users with a fully robust and reliable mini PC system. The mini PC satisfies all industry quality and reliability standards. GEEKOM Mini IT11 can withstand extreme conditions for extended periods of time, ranging from dry 0° C (32 °F) temperatures to humid, hot environments exceeding 45° C. (113 ).
Immersive Gaming
GEEKOM Mini IT11 features the new Intel® Iris® Xe graphics, bringing your gaming experience to life with incomparable details. The mini PC allows you to run 1080p 60fps games with excellent clarity so that you can enjoy every single minute of your game without being distracted.
High-end Performance
One of the best parts about the GEEKOM Mini IT11 is its ability to provide unprecedented performance. Thanks to its 64 GB of dual-channel DDR4 RAM, it runs everything on your mini PC smoothly without much buffer. The 2TB PCIe drive makes loading apps and games much faster, eventually letting you switch from gaming to browsing or streaming effortlessly. All of this decreases the boring wait time and let you make the most out of your time.
GEEKOM Mini IT11 i7 -11390H 16+512 Technical Specifications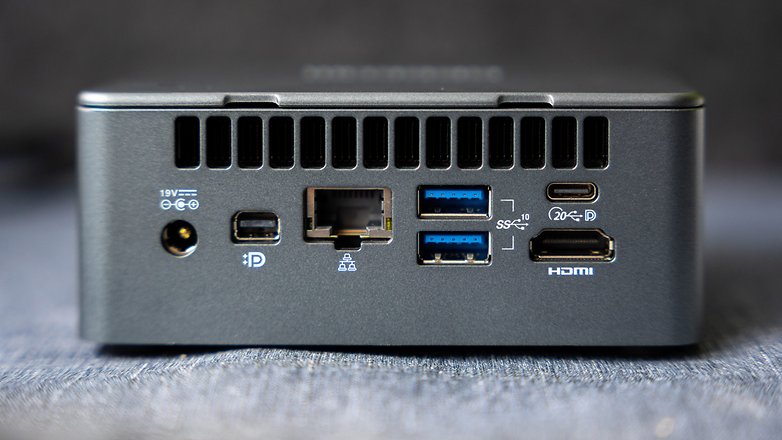 Size: 117 x 112 x 45.6 mm
Weight: 564.9 g
Graphics: Intel® Iris® Xe
Memory: Dual-channel DDR4 SODIMM,16GB/32GB; expandable up to 64GB
Storage: 1 x SSD (2280 M.2 SATA/PCIe),512GB/1TB; expandable up to 2TB 1 x 2.5″ SATA HDD (7mm), expandable up to 2TB
Operating System: Windows 11 Pro
Bluetooth® Wireless Technology: Bluetooth® v5.2
Ethernet: Intel® 10/100/1000 Mbps Ethernet
Wireless LAN: Intel® Wi-Fi 6, AX201 (CNVI)
Kensington Lock: Yes
Adapter: Automatic Voltage adjustment between 100 and 240V AC, 50/60Hz, 3 pin, 65 Watts (19V/3.42A), 1.5 meters in length
I/O Ports: 3 x USB 3.2 Gen 2 ports, 2 x USB4 ports, 1 x SD card reader 1 x 3.5 mm headphone jack, 1 x RJ45 Gigabit Ethernet port, 1 x HDMI 2.0 port, 1 x Mini DisplayPort, 1 x DC jack, 1 x Power button.
Pros:
Easy, effortless setup and extensive compatibility.
Efficient and quiet.
Sleek, solid, and space-saving.
Robust performance.
Cons:
Not reported yet.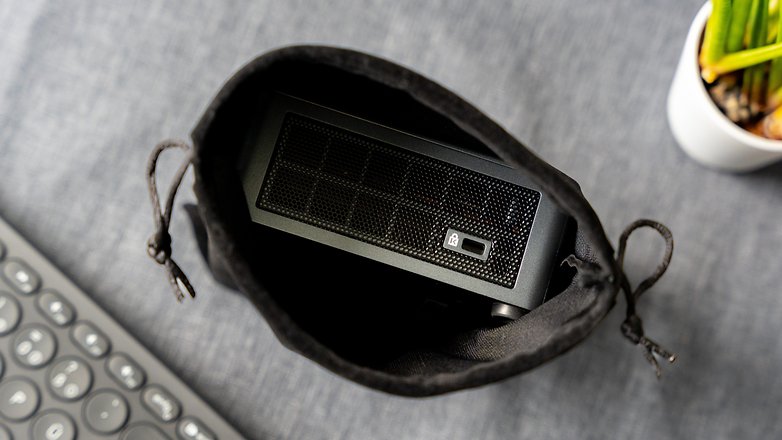 RSP: $779
Deal price: $549
Start date: April 9th
GEEKOM Mini IT11 Event Special
Anyone who spends more than $399 will receive one of the following free gifts, each worth $40:
Carrying Case
RAM Memory
10 In-1 USB Hub Splitter
Final Thoughts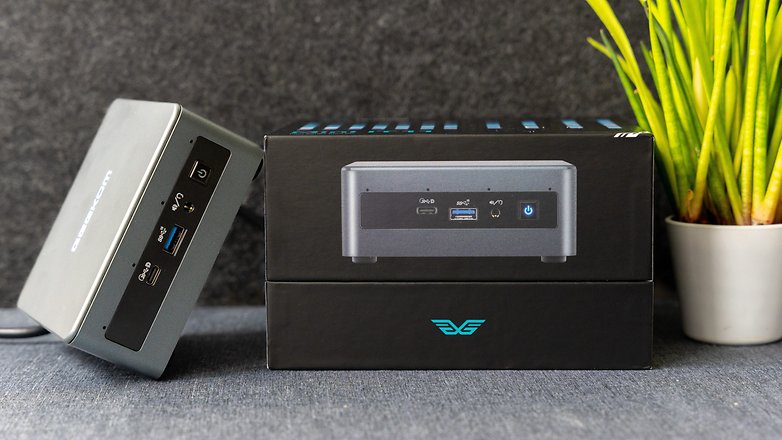 GEEKOM Mini IT11 is designed to fuel your computing experience with its incredible specifications and features. The mini PC outperforms in every aspect, including design, performance, and dependability, making it an ideal choice for home or office use. If you're looking for a smart yet compatible mini PC, look no further than the GEEKOM Mini IT11! It's your best option.
Special Reminder
We will have the special promotion event during the Easter Festival! So, watch out for it and maximize big savings on our Mini IT11 and more. Visit https://bit.ly/GEEKOMEAUSA now to learn more about it. We hope you'll seal the offer!