Riots broke out this Wednesday at the world's largest iPhone factory in the Chinese city of Zhengzhou, according to a video shared on social media.
Footage shows hundreds of Foxconn workers marching in protest, clashing with police who fired tear gas canisters to disperse people.
What are the claims?
Some videos show workers complaining about the food, while others protest that they have not received promised bonuses. Bonuses that had recently been multiplied in an attempt to retain and attract employees.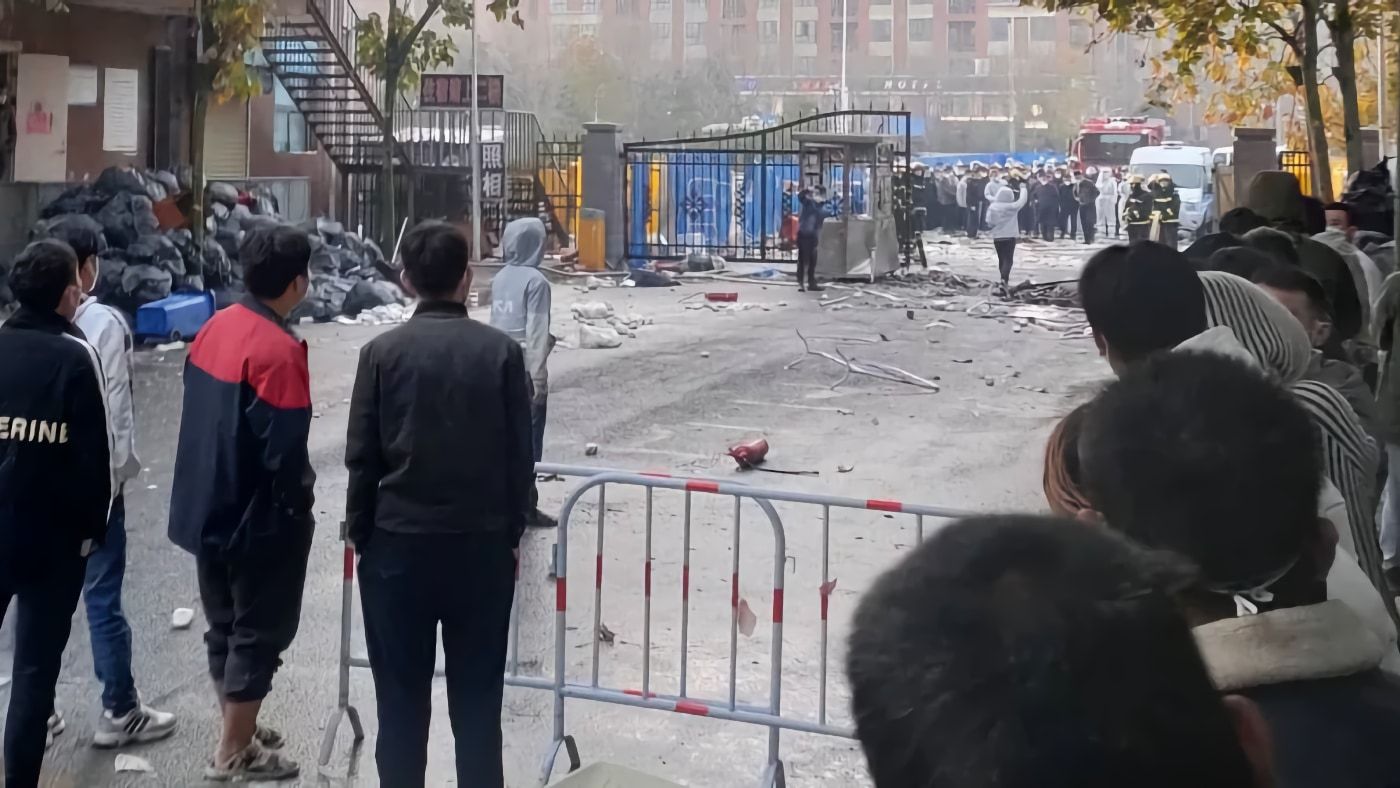 The Zhengzhou plant is Foxconn's largest iPhone factory, employing around 200,000 people. Foxconn is responsible for assembling about 70% of iPhones sold by Apple, and the company is doing everything to maintain the production rate despite confinement.
China's "zero COVID" policy requires cities to bring outbreaks under control quickly through restrictions, and with the virus spreading in Zhengzhou, workers wanted to go home to avoid being stranded at the factory in the event of a stricter lockdown.
But those who stayed saw the cafeteria closed, with increasingly scarce food stocks. This caused legitimate anger.
More riots broken out at Foxconn factory in communist #china's Zhengzhou. Violence clashes escalated by both CCP & chinese rioters, tear gas grenades were fired as chinese rioters returned hostiles w/ fire distinguisher. pic.twitter.com/5OU7dXAiiE

— Northrop Gundam ∀🦅⚔️ (@GundamNorthrop) November 23, 2022
What impact for Apple?
Zhengzhou factory employee issues could cause iPhone production to drop by up to 30%. And it could be worse, since workers at the Zhengzhou plant are now accusing Foxconn of not honoring contractual agreements.
"They changed the contract so we couldn't get the grant as they promised. They quarantine us but don't provide us with food," a Foxconn worker said in a video shared online. "If they don't meet our needs, we will continue to fight."
Apple had warned that the iPhone 14 Pro will be difficult to find at the end of the year, it could get worse and last longer.