Apple works with a wide range of suppliers to manufacture millions of units of iPhones, iPads and more. But when it comes to screens, the company has been using Samsung's OLED panels for the iPhone for a while. Although it has tapped two other suppliers recently, according to a recent report by The Elec, Samsung Display is expected to remain the majority and account for 70% OLED sales on Apple's side for the iPhone 14 by the end of the year. 'year.
Samsung is Apple's main supplier of OLED displays
The report says that Apple has ordered over 100 million OLED panels for the 2022 lineup. The breakdown is as follows:
Samsung should supply 80 million screens

LG Display would provide 20 million

BOE would be capped at 6 million units
Samsung has a clear advantage over its competitors. While LG only provides LTPS screens for iPhone 14 and LTPO for iPhone 14 Pro Max, BOE only provides LTPS screens for normal iPhone 14. Samsung, on the other hand, provides panels for each of the four models
Our Taiwanese colleague also mentions that of the 80 million units shipped by Samsung, at least 60 million will be for the high-end models of the iPhone 14 Pro and 14 Pro Max. The main reason why the Korean giant is the main supplier of OLED displays to Apple is that other companies like LG have encountered production problems.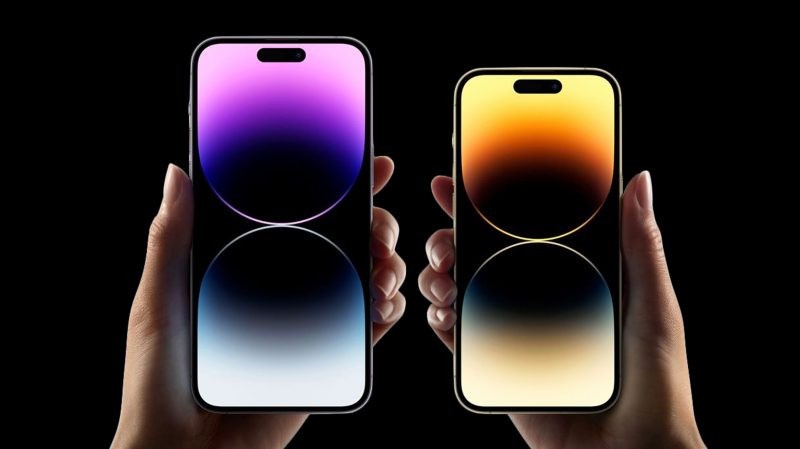 More OLEDs to come
Even though Apple has just released the iPhone 14, the company is working on the next generation of its smartphone, the iPhone 15 – which is also expected to use OLED displays. More than that, recent rumors have revealed that Apple plans to introduce a new iPhone SE in 2024. Along with a new design, it could also come with a 6.1-inch OLED display, or even in two sizes. 5.7 and 6.1 inches to satisfy disappointed fans of the iPhone mini, missing.
Other rumors also point to the arrival of new iPad models with OLED screens in 2024.
In short, the future is in OLED at Apple.