If your brand new iPhone 14 shows storage full of system data during the first few days or at least the first few hours of use, know that this is normal according to Apple. Explanations.
Invasive system data
During the release of the new iPhone and the new annual iOS update, Apple often has to work tirelessly to quickly fix any new problems that appear. For the iPhone 14 and iOS 16, we have already mentioned several concerns such as the shaky camera, the data transfer which turns into a disaster or the GPS system of the Pro models which lacks precision.
This time, it is on the storage side that there is a problem. As reported by several iPhone 14 (mainly iPhone 14 Pro Max) users on multiple forums including MacRumors and Reddit, "system data" takes up a monstrous amount of storage on their device.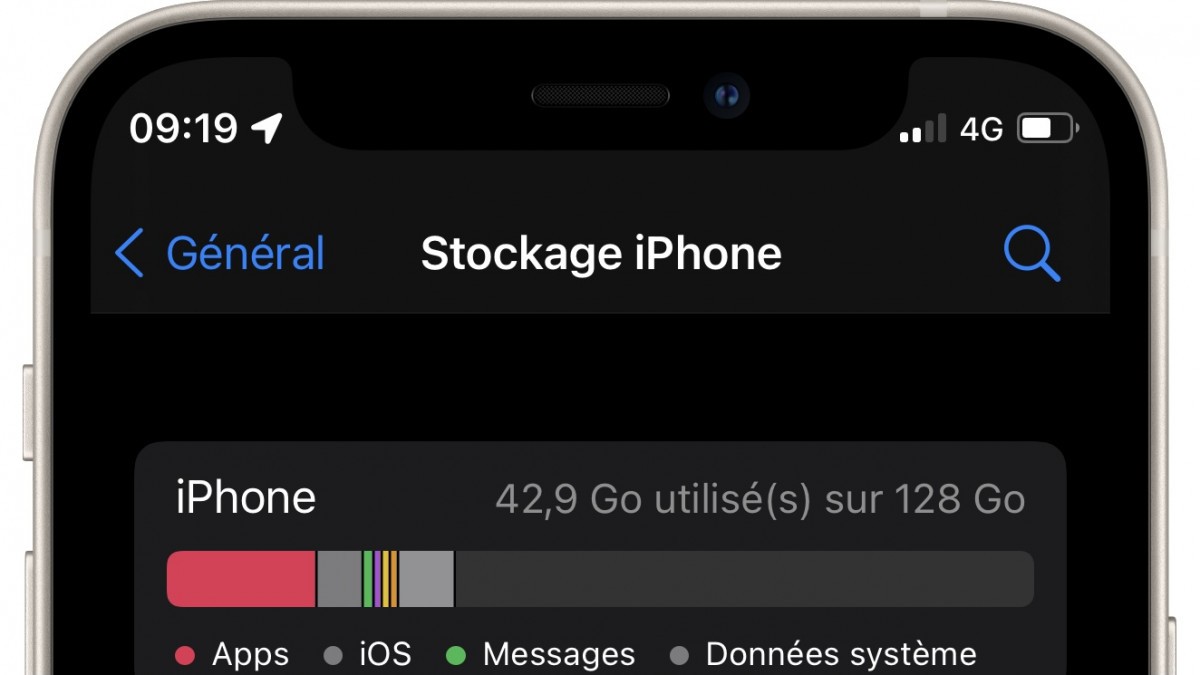 Internet users explain that after a few hours of use, the "system data" has saturated the storage space, and this, on 256 GB models. An unprecedented situation knowing that on average, the system data does not exceed 10 Go.
One of the complainants explains that he had a response from Apple that it was related to iCloud synchronization during the first configuration of an iPhone and that it should disappear within 48 hours. Some kind of security to avoid problems on the server side.
It also specifies that the return to normal will be when the iPhone is connected to a wifi network and in charge throughout the night, in other words unused for a long time. A strange new situation for the iPhone 14 which is surprising if you are not aware.