Have you fallen for the latest AirPods Pro 2 at 299 euros? You did well, Apple's earphones version 2022 have been improved on every level, including the case. If the latter is practically identical to that of the first generation AirPods Pro, on the other hand it contains subtle developments which slightly change its size. In addition, it incorporates a loudspeaker as well as a notch to attach a lanyard. This is why the AirPods Pro 2 are not compatible with the protective shells of the AirPods Pro 1.
No worries, we have selected the best accessories for the new AirPods Pro 2022.
The best AirPods
For those who don't know, the AirPods Pro 2 released in October 2022 carried over the general design of the previous models, while improving sound quality, autonomy and noise reduction. As explained during our test of wireless earphones, the AirPods Pro 2 offer more punchy sound, with a nice balance between bass and treble, improved battery life and twice as effective active noise reduction. Not to mention a more intelligent Transparency mode, almost stunning, as well as a case with increased capacities.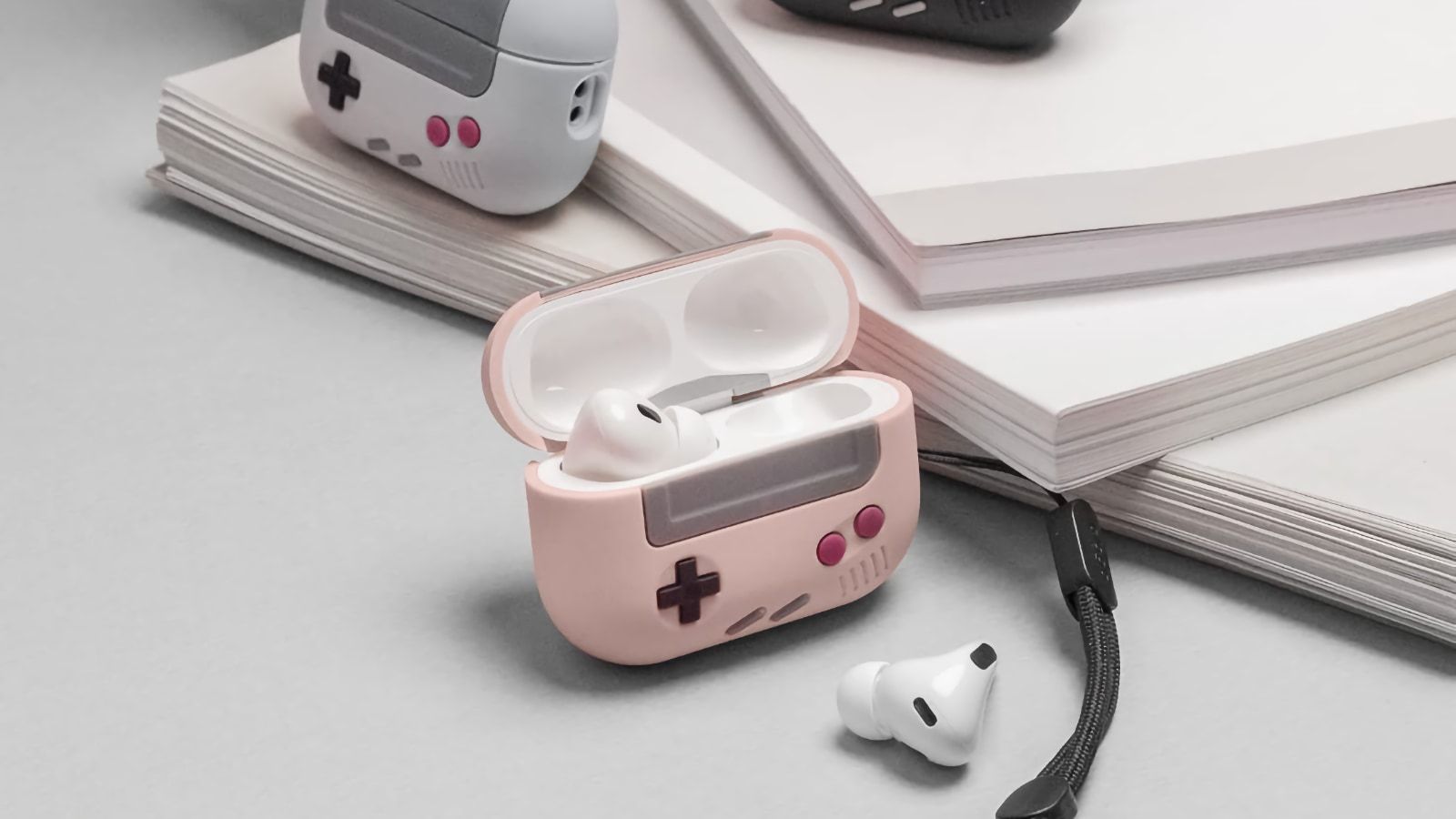 Inexpensive cases for AirPods Pro 2
We start with two original covers, signed seltureone for the first and Elago for the second. This is to give the Airpods Pro 2 2022 a portable game console style with cases.
Gamepad style case
That of seltureone is reinforced at the corners and thanks to its soft silicone design, it absorbs shock, while providing support for attaching it to a key ring. Although it does not leave the notch for the wrist strap visible, on the other hand this accessory reveals the charging LED, the speaker at the bottom, as well as the Lightning port. The set is thin and compatible with MagSafe charging.
Available in black and white.
Its price: 12.99 euros.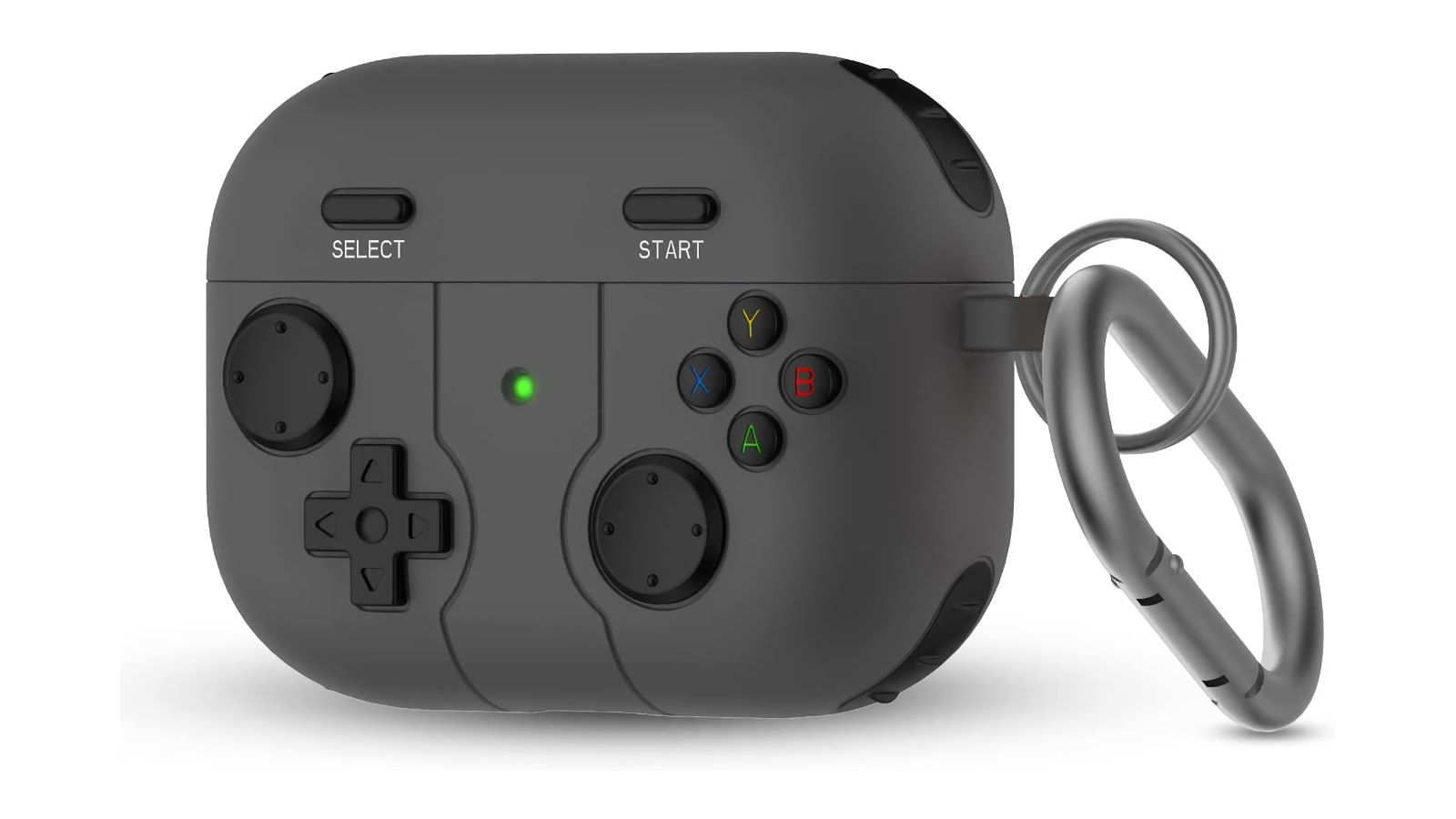 Game Boy style case
Elago's version is a little more classic and undoubtedly reminds of the gameboy from Nintendo. Very similar to the previous hull, the hull AW5 stands out with an opening for the original lanyard clip, as well as a self-adhesive film to be placed on the top of the case so that the upper part holds securely during use. The adjustment is made without difficulty and the shell allows the MagSafe refill to pass through.
Available in grey, black and pink.
Its price: €21.99.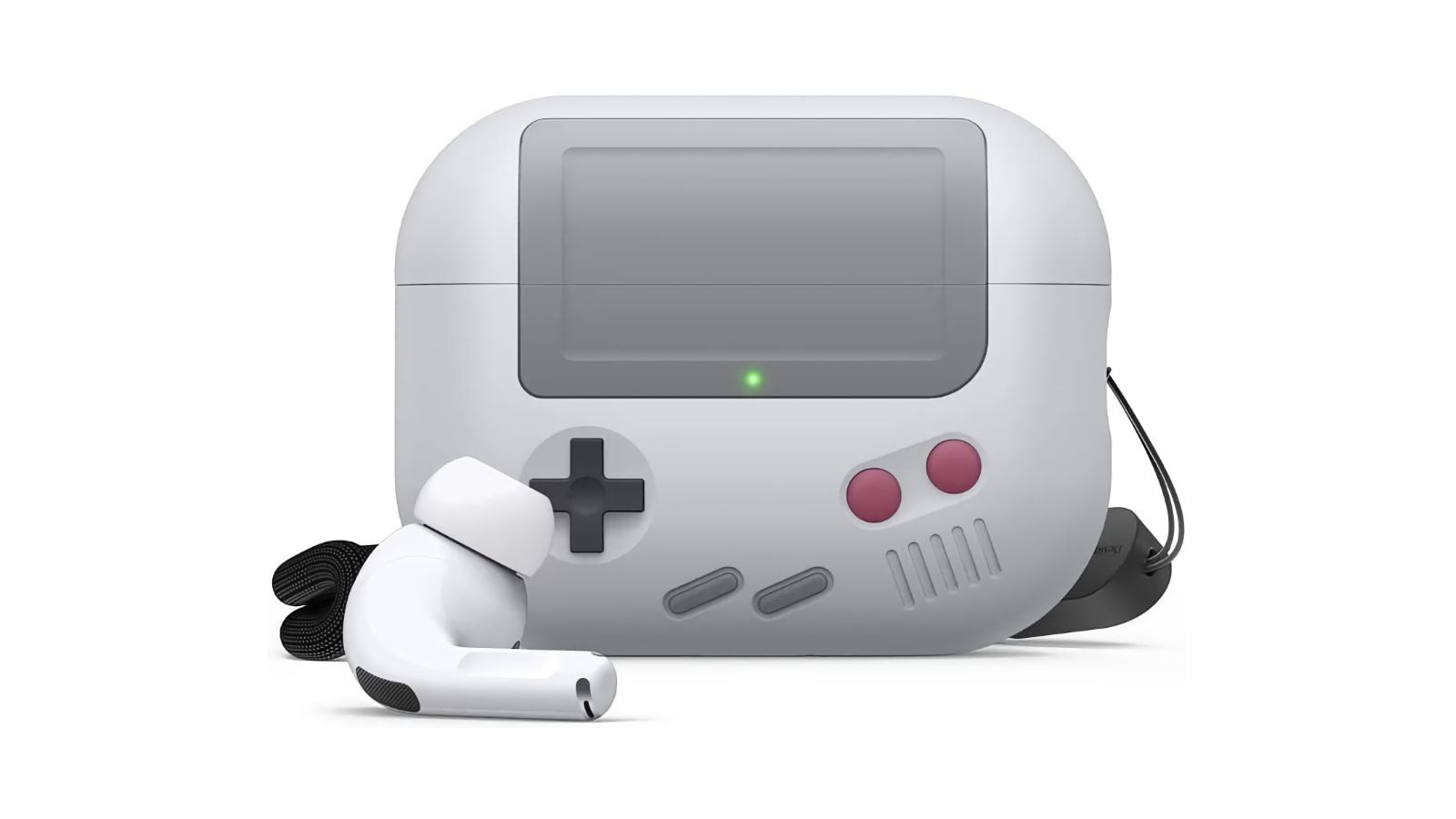 Designer shell
Another original style, this time from Ringke who offers his hull Onyx for AirPods Pro 2 (2022). Made of soft silicone, the case offers sturdy, non-slip protection, while remaining quite thin. As often with Ringke, the quality is on point, with laser cutouts for all ports and holes, as well as a perfect fit around the case. Wireless charging is preserved.
Available in warm gray (beautiful), black and dark purple.
Its price: €17.99.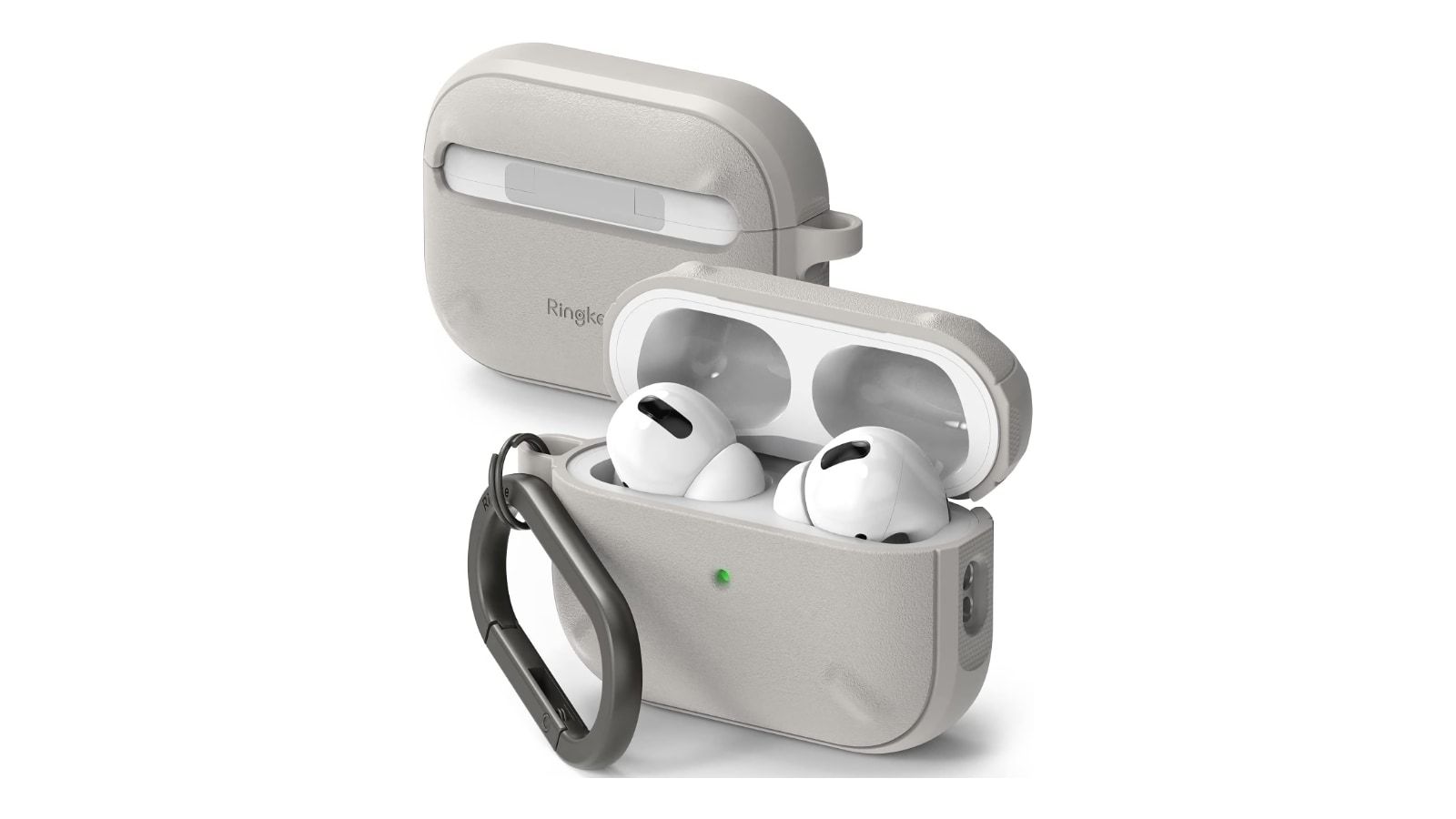 safe shell
We pass to the hull of caseologya sub-brand of Spigen. Robust, this accessory offers a feel close to sandstone, with a nice visual effect. The tower is reinforced with a bumper, which gives it a discreet and qualitative appearance.
Unsurprisingly, the cutouts are perfect and all ports are accessible. Likewise, wireless MagSafe charging is compatible.
Available in black, midnight green and navy blue.
Its price: €16.99.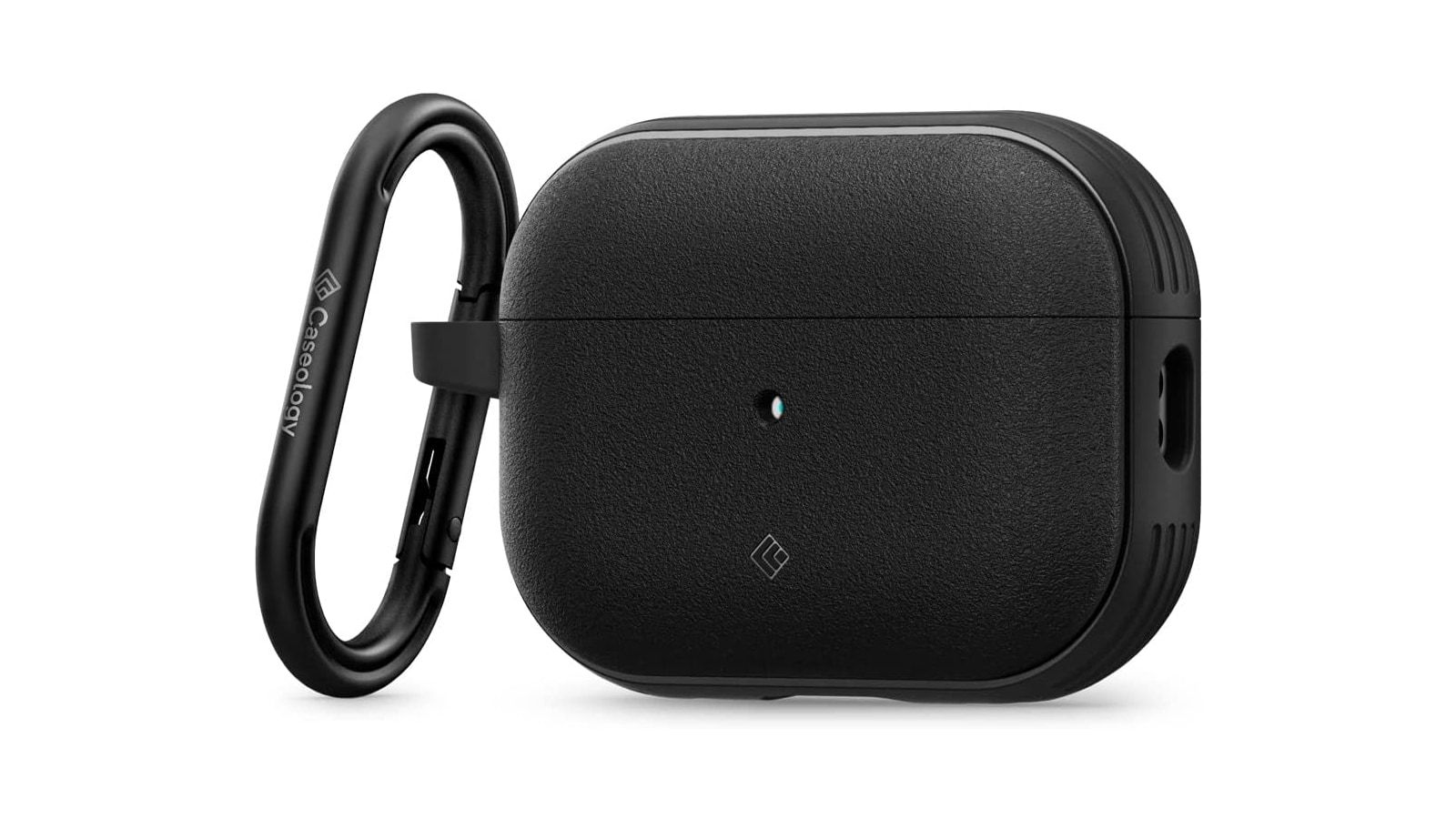 Ultra-thin case
Around the brand AhaStyle to offer its shell for the case of the AirPods Pro 2 (2022). In flexible silicone, the case offers simple and effective protection against scratches and shocks. No frills here, just cutouts that make everything accessible, with the charging port even protected by a tab. Better, the notch for the wrist strap is accessible, all at a low price and in several colors. The added thickness is only 1.4mm and is obviously compatible with MagSafe.
Available in multiple colors such as black, sky blue, blue, green, white, pink, purple, red, white, etc..
Its price: €12.99.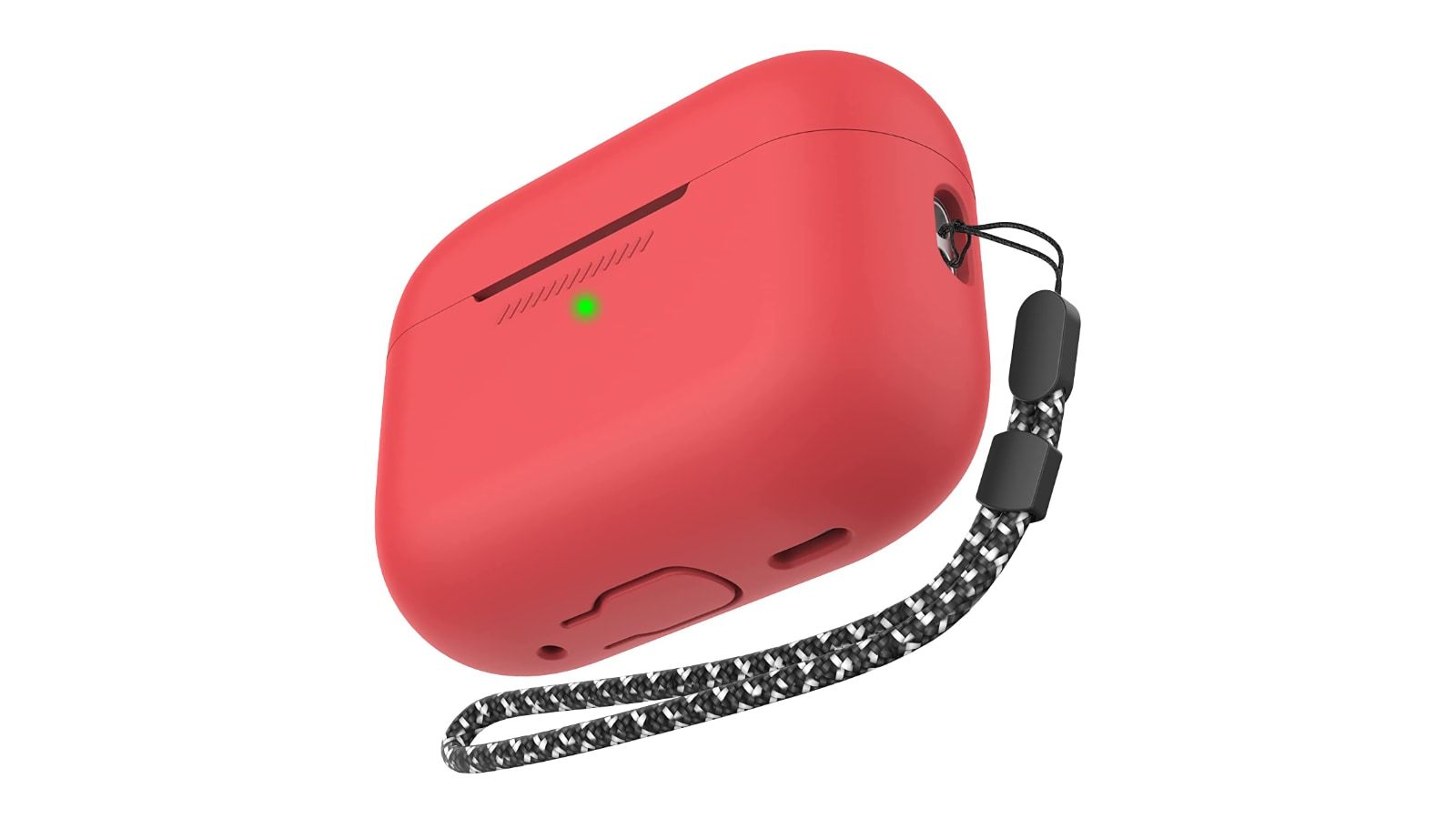 Transparent shell
Finally, here is a transparent shell. Signed by the American brand Elago, this protection keeps the original design of the AirPods Pro 2022, while preventing it from breaking in the event of a fall or impact.
Compatible with wireless charging, the protection comes with a ribbon that attaches directly to the case. And be aware that the coating is treated so as not to yellow. An important point for transparent hulls.
Available in several transparent colors including white, yellow, purple, pink, etc.
Its price: €15.99.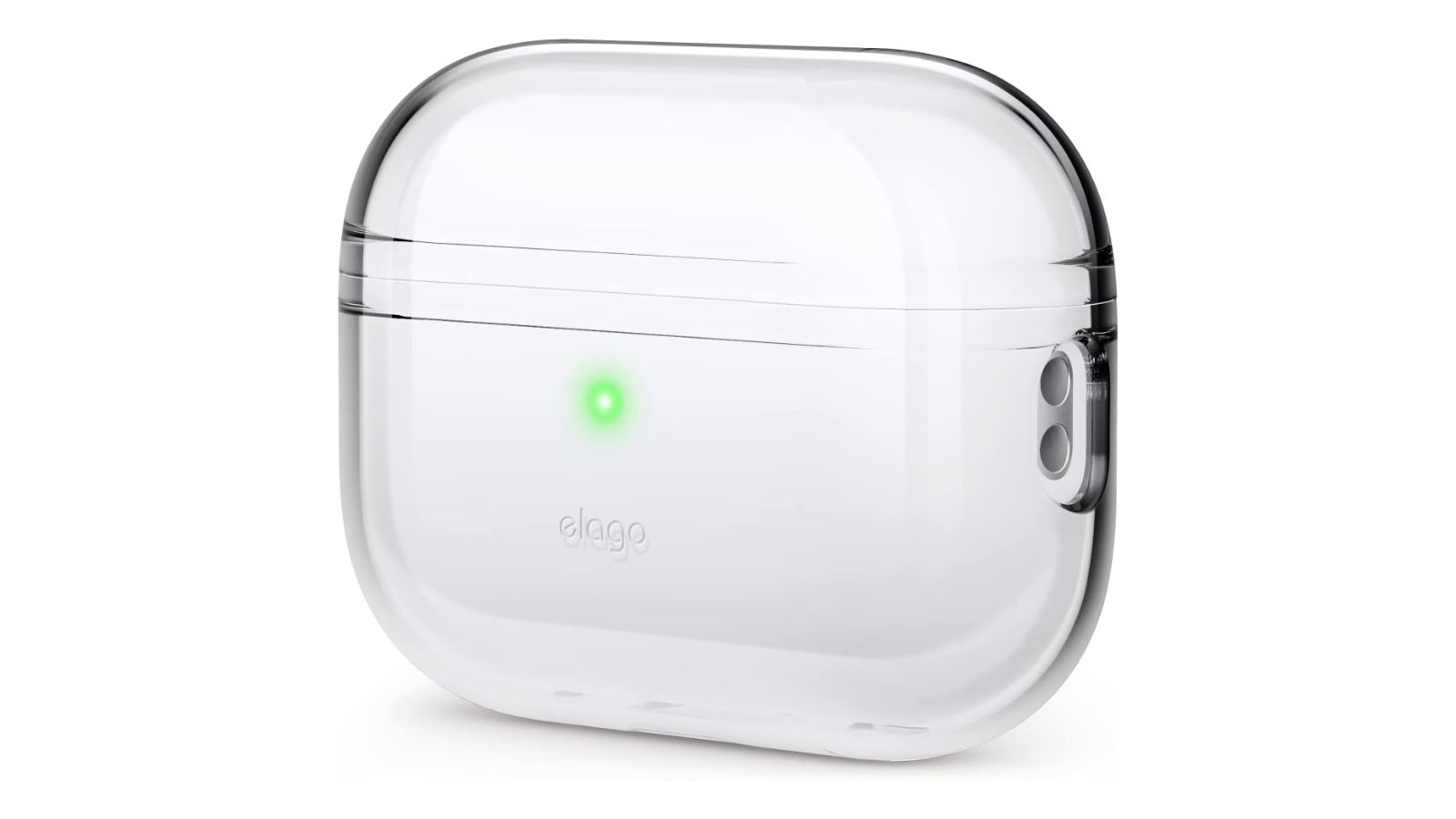 Note: iPhoneSoft uses affiliate links whenever possible. When you click on a link and make a purchase, we may receive a small commission, which helps us maintain this site at no additional cost to you.